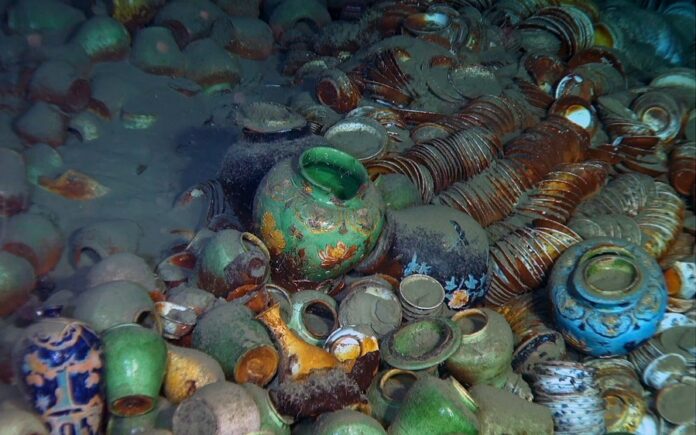 HAIKOU, May 21 (Xinhua) – An archaeological investigation on two ancient shipwrecks discovered in the South China Sea was launched on Saturday, opening a new chapter of China's deep-sea archaeology, according to a press conference held Sunday in Sanya, south China's Hainan Province.
During the first archaeological survey of the No.1 shipwreck, located near the northwest continental slope of the South China Sea, researchers successfully established a permanent underwater mapping foundation in the southwest corner of the shipwreck site. The preliminary search and investigation as well as image recording were also carried out, according to the National Cultural Heritage Administration (NCHA).
In October 2022, two ancient shipwrecks were discovered at an underwater depth of about 1,500 meters near the northwest continental slope of the South China Sea. One mainly consists of porcelain relics, estimated to contain more than 100,000 pieces dating back to the reign of Emperor Zhengde (1506-1521) of the Ming Dynasty (1368-1644). The No.1 shipwreck boasts piles of artifacts suspected to have been separated by its cabins, with the maximum height of the relic piles exceeding 3 meters.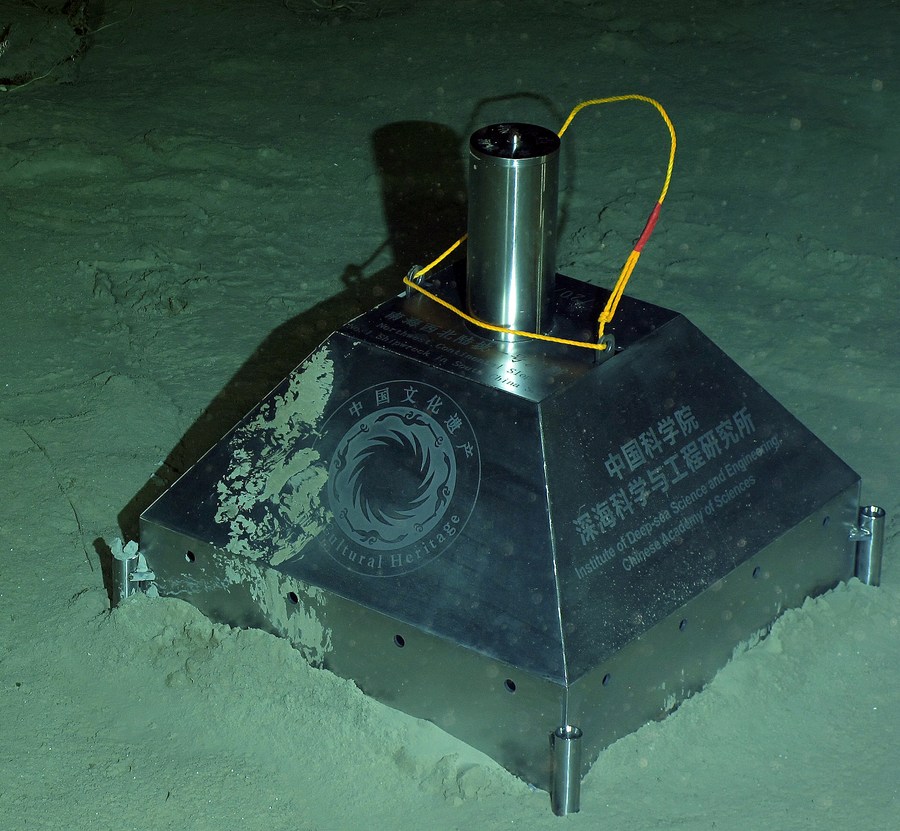 The other, No.2 shipwreck, mainly contains a large number of wood logs, most of which have been processed simply already. Through a preliminary study, it was determined that the ship in question was loaded with cargo and had sailed from overseas to ancient China. It dates back to the reign of Emperor Hongzhi (1488-1505) of the Ming Dynasty.
"The wrecks are both relatively well-preserved and a large number of relics have been uncovered, which are indicative of their definite age," said Yan Yalin, director of the archaeology department of the NCHA.
The new discovery of the ships is of great historical, scientific and artistic value, and it is not only a major deep-sea archaeological discovery in China but also a major archaeological finding in the world, Yan said.
The discovery demonstrates the historical facts that Chinese ancestors had developed, utilized and traveled to and from the South China Sea. It contributes to the research on China's maritime history, ceramic history, overseas trade history and study on the Maritime Silk Road, according to the NCHA.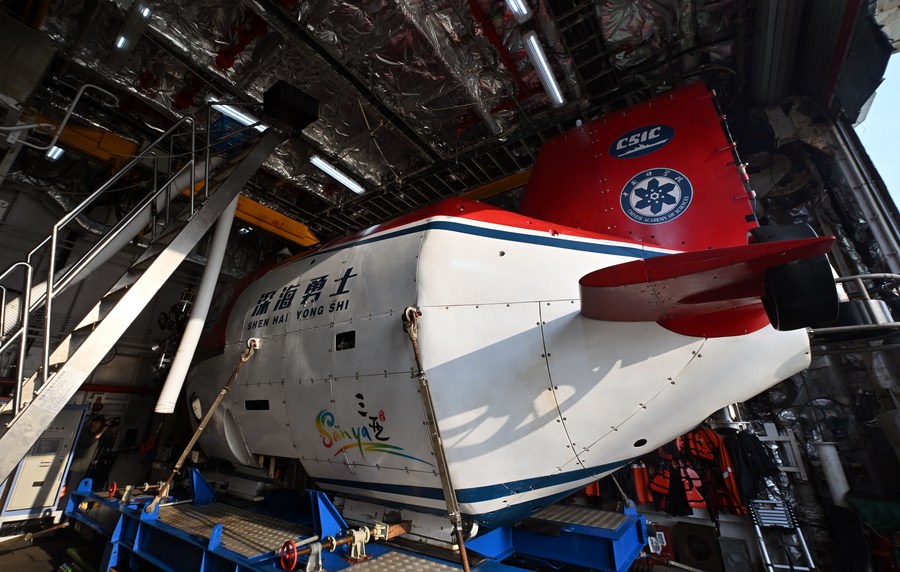 According to Tang Wei, director of the archaeological research center of the NCHA, the two ships are of similar age and lie just about 10 nautical miles apart, with one ladened with porcelain exports and the other loaded with wood imported from overseas.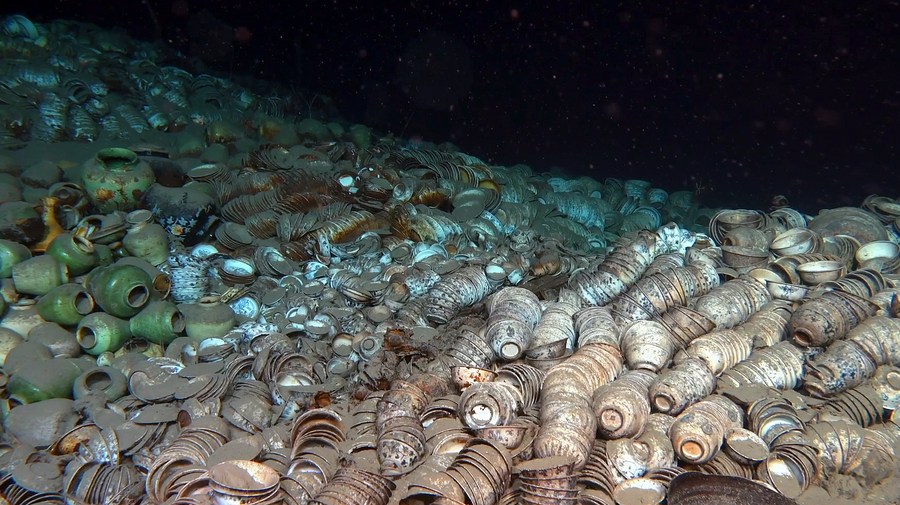 This is the very first time for China to discover ancient vessels sailing outbound and returning within the same sea area, which fully demonstrated the importance of the sea route and the booming trade at that time. The relics can help conduct an in-depth study on the two-way exchanges along the Maritime Silk Road in ancient times, Tang added.
With the approval of NCHA, joint efforts between research institutes and a local museum will be made to carry out further archaeological investigations involving the two shipwrecks in three phases for about a year