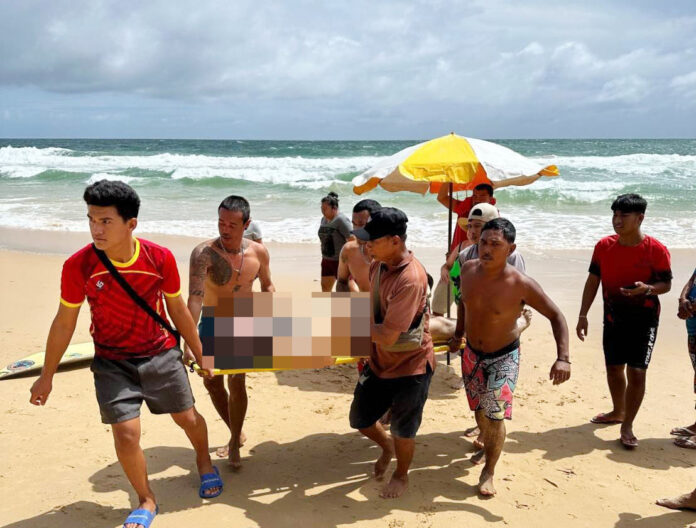 Two days after the first Kazakh tourist drowned in Phuket Province, a second Kazakh tourist drowned on Saturday, June 3.
Some tourists still went swimming in the sea at Nai Thon Beach, Moo 4, Saku Subdistrict, Thalang District, even though there were weather warnings and red signs put up by lifeguards.
Alexander Makarov, 45, was washed away by the sea and went missing for a time. When he showed up, he was choking on water and unresponsive. Lifeguards and tourists rushed him to Thalang Hospital, but it was too late.
Artur Iskakov, a tourist from Kazakhstan who was 24 years old, drowned on June 1 at Kata Beach in the Karon Subdistrict.
In both cases, officials worked with the embassy to make sure the bodies were brought back to religious rituals.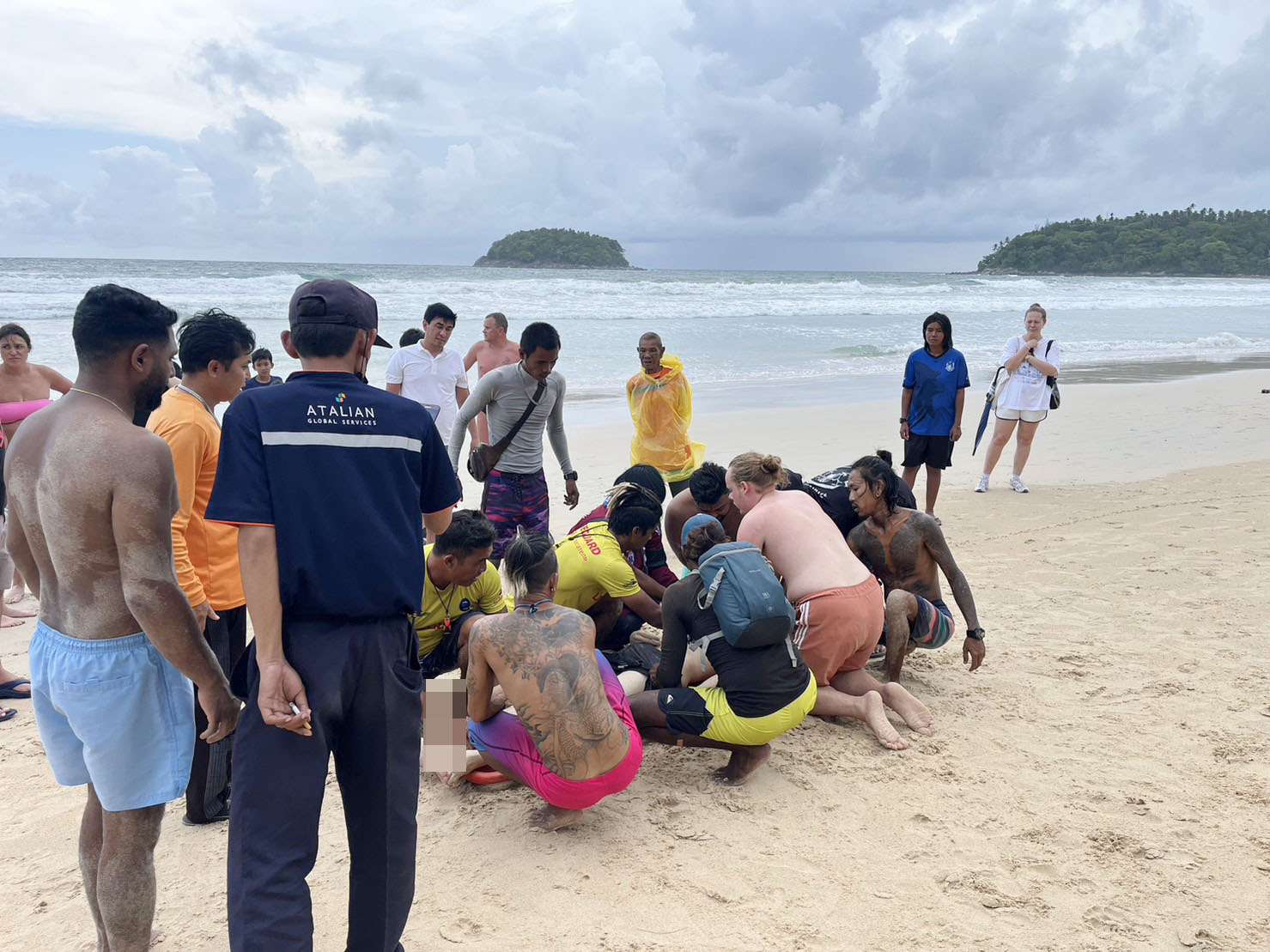 On June 3, 2023, the Thai Meteorological Department issued an advisory for strong wind waves and heavy to very heavy rains: The rather strong southwest monsoon prevails across the Andaman Sea, the South, and the Gulf.
The rather strong wind forces the wave up to 2-3 meters high in the upper Andaman Sea and more than 3 meters high in thundershowers while the waves in the lower Andaman Sea and the upper Gulf are likely about 2 meters high and more than 2 meters high in thundershowers. 
All ships should proceed with caution and keep off thundershowers. Small boats in the upper Andaman Sea keep ashore lasting June 6, 2023.
____
Related news: A Russian Drowned In The Sea In Front Of His Wife At Patong Beach