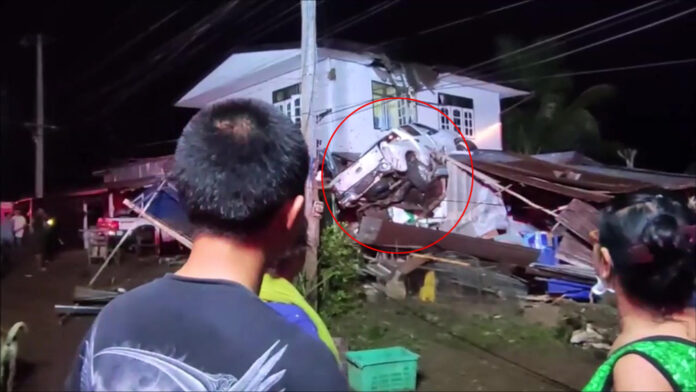 A 21-year-old man, Tanakorn, from Nong Han District, Udon Thani Province, northeastern Thailand, raced a white pickup car, flying through the roof of the house, No. 14 Moo 16, a house close to Ban Na Don Road, Nong Na Kham Subdistrict, Mueang District, Udon Thani Province, at 2:30 a.m. on June 13.
A black pickup car parked in front of the house was also damaged. Fortunately, none of the five people in the house were hurt. However, they had to relocate briefly because they were afraid the house would collapse.
The owner of the house, Mr. Panya Kaewmahawong, 69, took the police officials to examine the damage throughout the house in the morning. They assessed that the damage to the property and car was around 2,000,000 baht.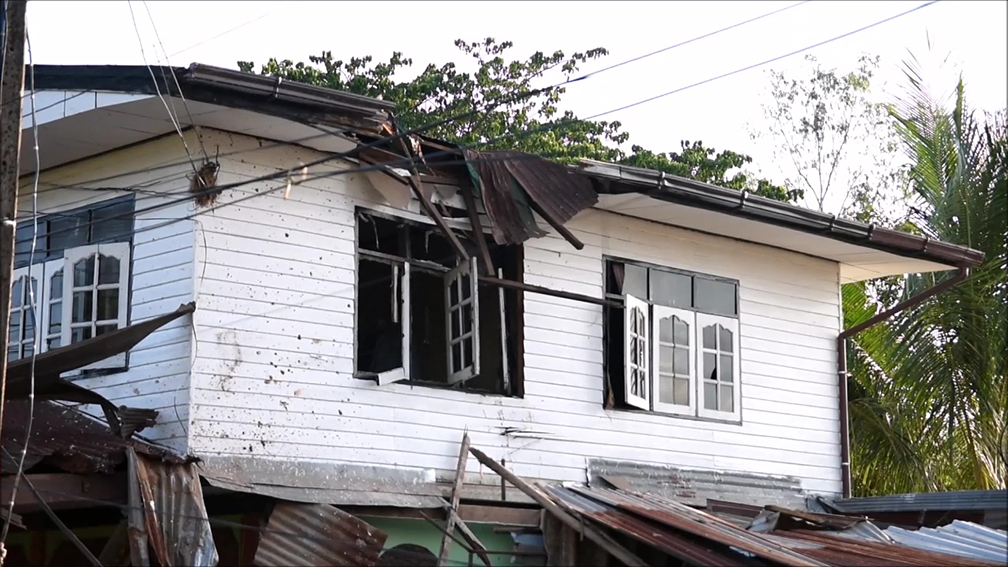 The driver's mother agreed to fix the entire house for roughly 600,000 baht, but the black pickup car has yet to be appraised. She stated that her son is currently in the hospital being treated for a right hand fracture and a cut on the upper right arm that required 14 stitches.