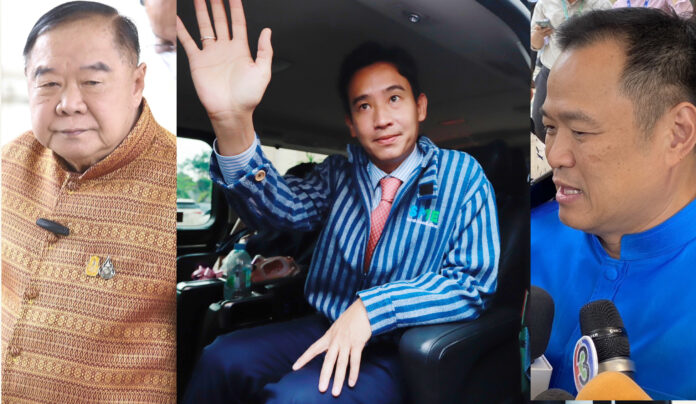 Move Forward Party PM candidate Pita Limjaroenrat expressed confidence on Tuesday that he will survive the ITV share ownership scrutiny because he and his party have more information to fight against the allegation.
Pita was also asked about another possible move where 50 MPs could force the voting for the new PM to be deferred, citing Pita's alleged lacking of qualifications. He said he'll have to look into the legal details on the matter first.
Also on Tuesday, both leaders of the Bhumjai Thai Party, Anutin Charnveerakul and Gen Prawit Wongsuwan, denied that they or the party had anything to do with the alleged conspiracy to revive ITV in order to disqualify Pita.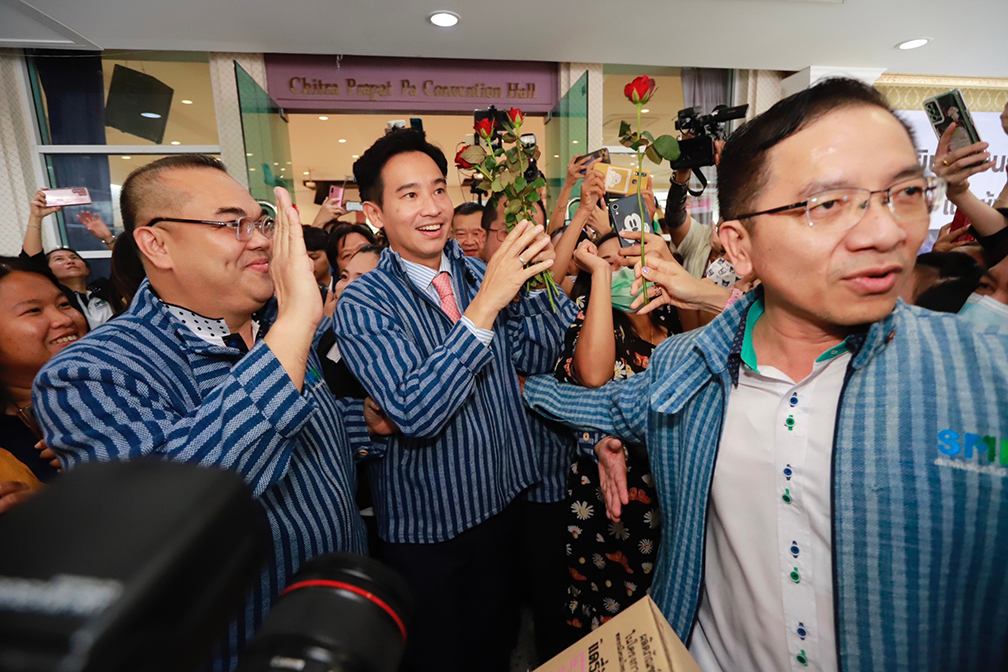 Prawit insists the fact that his party member Ruangkrai Leekitwattana kept petitioning the Election Commission about Pita's ITV shares had nothing to do with the party.
Meanwhile, Anutin said the case of Nik Sangsirinawin, a Bhumjai Thai MP candidate who posted in advance without naming names that one politician would face an axe due to his ITV shares, was solely an act of the individual.
"Bhumjai Thai won't do such thing. I insist Bhumjai Thai had nothing to do with it. We won't waste time doing such thing. We don't punch under the belt..," Anutin said.
Mr. Anutin also mentioned an issue that brought him into connection to Mr. Sarath Ratanavadi, Chief Executive Officer of Gulf Energy Development Public Company Limited, which owns 75% of Intouch Company. He stated that he has known Sarath for 40 years and that their friendship will never end. This isn't about government or politics.
______