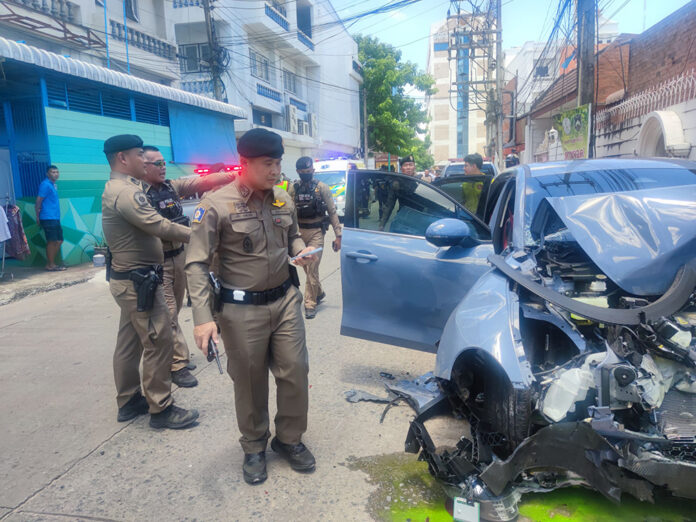 Khon Kaen police received praise on Saturday for putting an end to a terrible incident in which a 36-year-old man driving a grey Aura Good Cat EV car crash into six cars, including a police patrol car, on several roads in the Khon Kaen municipality at noon on Friday.
The police revealed on July 8 that the man, Bowonwong Krairiksh, who drove the car so fiercely after taking methamphetamine (ice), had been in prison for 5 years for selling drugs and had just been released from prison before causing this incident.
The police charged him five counts, including reckless driving, causing a collision with other people's cars, driving recklessly, hit-and-run, driving without regard for safety, and being a driver who has drugs in the body. The accused confessed to all charges.
Pol. Gen. Torsak Sukwimon, Deputy Commander-in-Chief of the Royal Thai Police, praised the police officers who adhered to tactical principles in performing their duties, including using stop sticks to reduce violence and potential losses to people.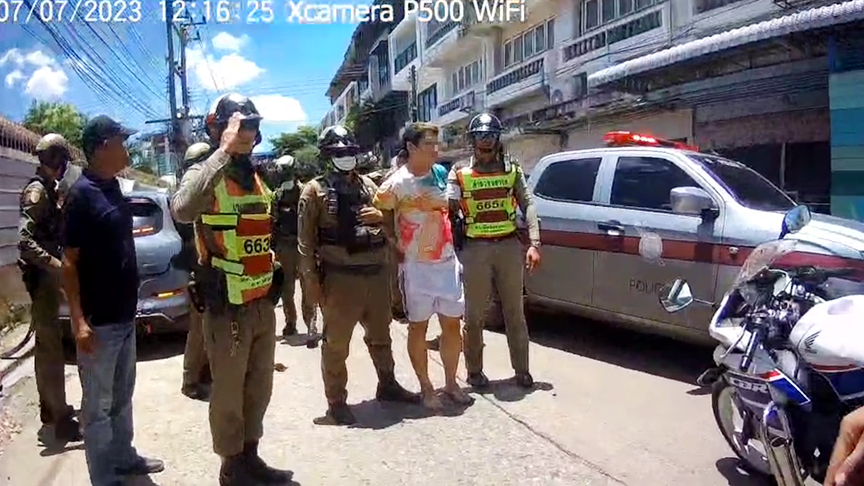 A stop stick is a device that can be used to stop a car in an emergency by making the tyre leak. But the driver did not stop the car right away in this case. So, the police split up the chase along the expected escape route until the car turned into Soi Supapira, where a police officer parked a pickup truck to block the way. The driver then crashed his car into it and was stuck. The cops were able to take him into custody.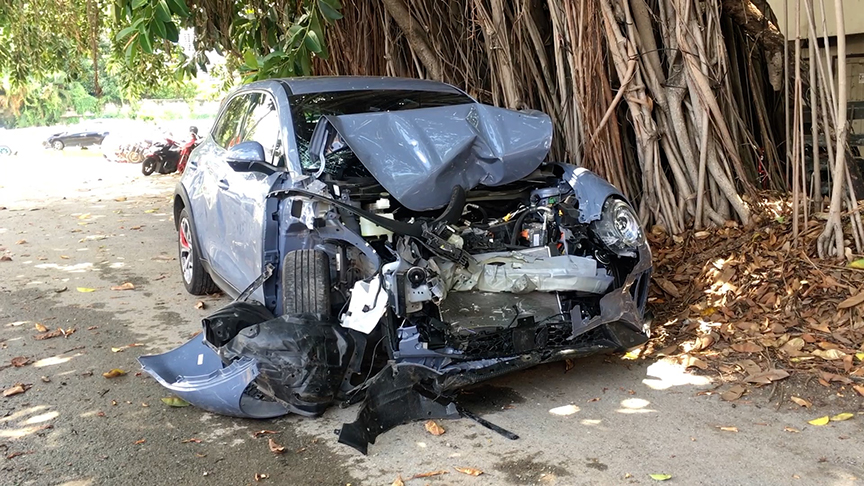 Pol. Gen. Torsak ordered the Provincial Police Region 4 to take lessons for use as a case study, along with conveying concern to other areas. There is a chance that something like this could happen. So the police officers should practise the contingency plan, including checking various equipment to be ready to perform duties at all times.