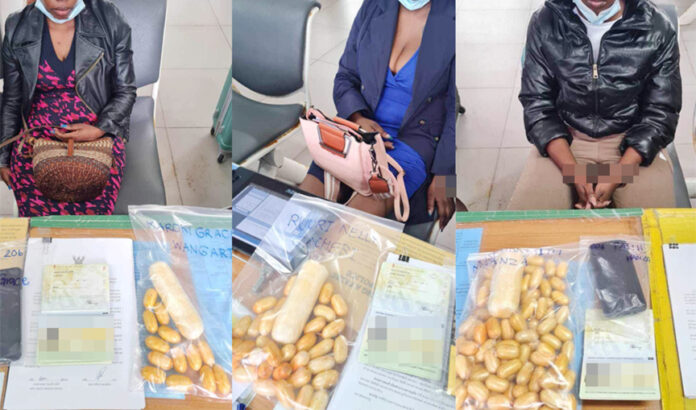 On September 7, Sa Koo district police in Phuket province announced the arrest of three Kenyan women at Phuket International Airport in Mai Khao subdistrict, Thalang district, Phuket. They were suspected of sneaking cocaine into the country by eating it. It took the cops up to two days to get it out of their bodies.
The investigation began on September 3, 2023, when Sa Koo police received information from the Narcotics Suppression Bureau smthat there was a significant influx of foreigners involved in cocaine trafficking. They teamed up with the Airport Interdiction Task Force (AITF) to stop the drug trade.
No illegal substances were found when the group of foreigners were checked, so they were taken to a hospital in Thalang District for x-rays, where a large number of suspicious items were found in their bellies.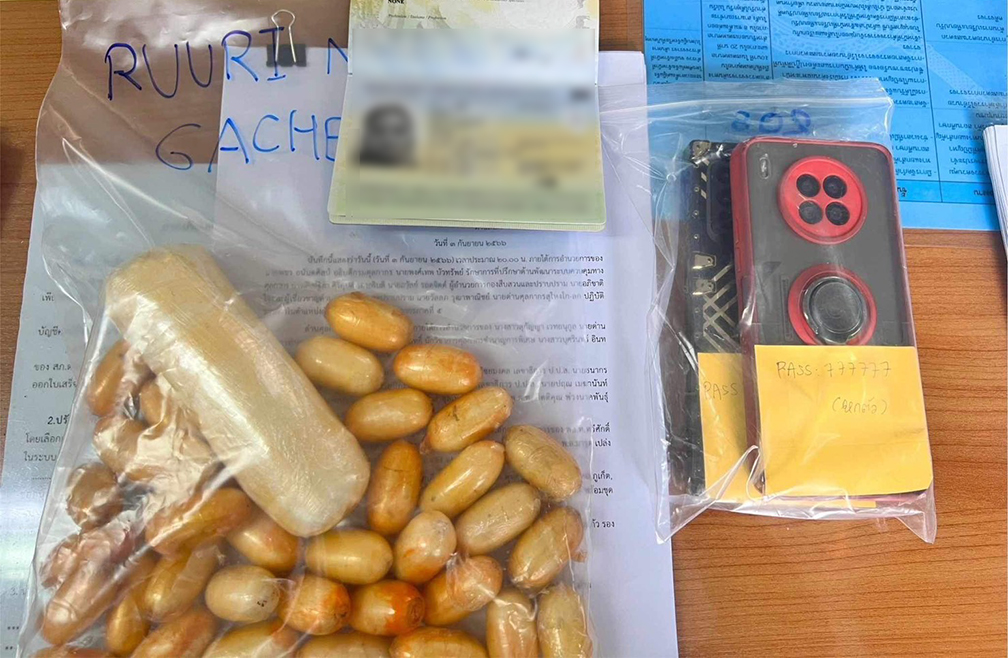 Police officers then returned all three women to the customs area of Phuket International Airport to remove the suspicious items from their bodies, which took a total of two days. The items were confirmed to be cocaine, which led to the arrest of all three women.
Miss Faith Wanza Musembi, 26 years old, had a total of about 1,620 grams of cocaine; Miss Nelly Gacheri Ruuri, also 26 years old, had about 765 grams of cocaine along with other paraphernalia; and Miss Grace Wangari Karoki, 34 years old, had about 472 grams of cocaine. The total weight of cocaine seized from all three women was approximately 2,857 grams.
Despite the interrogations, none of the three suspects provided information or cooperated with authorities. However, based on the clear evidence, they were charged with illegally importing cocaine into the Kingdom without a permit and possessing cocaine without a permit, which, under drug laws and customs regulations, could potentially lead to the distribution of drugs within the community.
_______
Related articles: