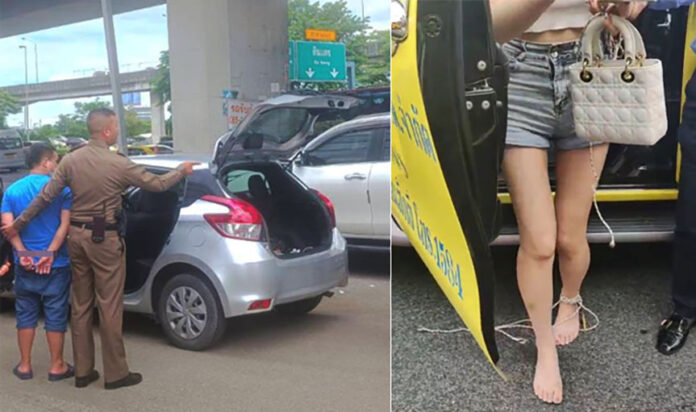 The case of a Chinese man kidnapping a woman of the same nationality in Thailand took an unexpected turn in the midst of Bangkok's Si Rat Expressway, when a rear-end car collision enabled the woman to flee the car that kidnapped her.
At 1 p.m. on Sept. 14, police at Expressway Police Station 2 were notified of the kidnapping of a Chinese woman, 27, in a bronze-silver Toyota Yaris car registered in Bangkok. The car was then stopped in front of Piyavate Hospital on Rama 9 Road. Zhao Wulin, a 36-year-old Chinese from Henan Province, was the driver. He was arrested on the spot.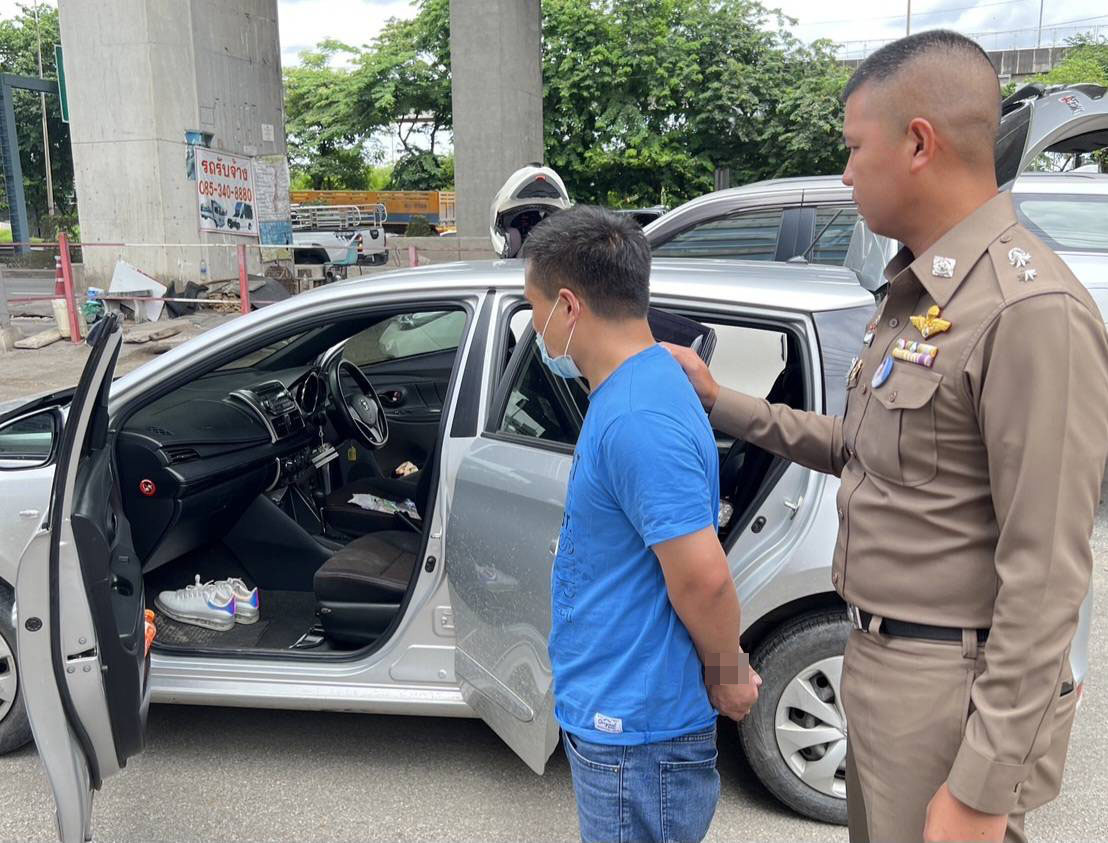 Zhao's car sustained a dent on the front after colliding with the back of a Fortuner with a Sisaket Province registration driven by a Thai driver. Despite Zhao's offer to pay cash for compensation, the Thai driver urged Zhao to wait for an insurance representative at the time of the car accident.
A Chinese woman with a rope around her leg got out of Zhao's car and asked a yellow taxi to assist her in driving away. She eventually ran into the cops.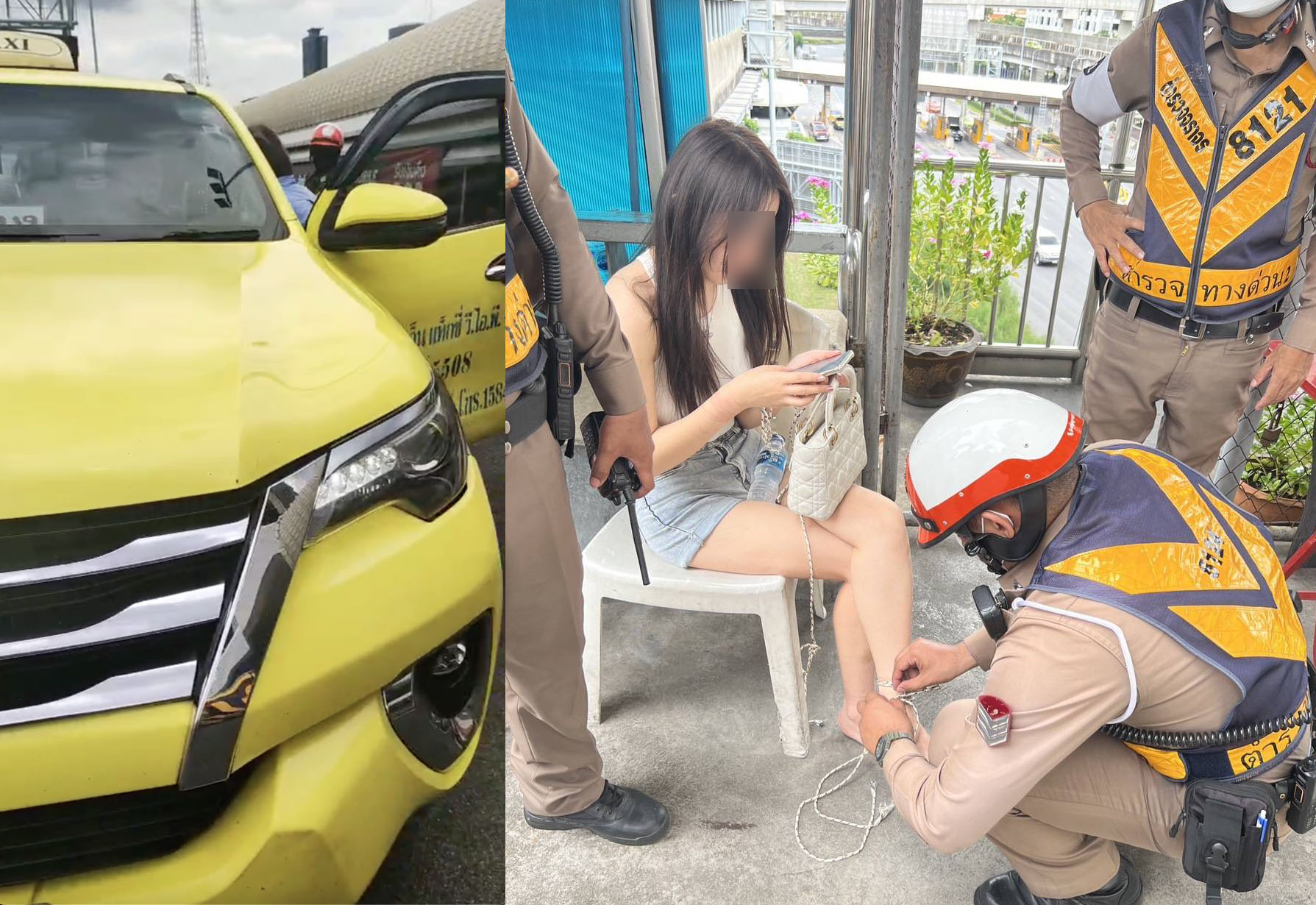 Later, authorities from Expressway Police Station 2 called officers from Makkasan Police Station to pick up the two Chinese nationals for questioning separately.
The preliminary inquiry discovered that Zhao, who had a licence to work for foreigners in Cambodia until December 31, 2023, met this Chinese woman on the evening of September 13 at a Bangkok entertainment venue.
A 27-year-old Chinese woman whose job it is to arrange for people to have plastic surgery in Korea has visited Thailand several times on a tourist visa, the most recent being on September 2.
She informed the police that Zhao was introduced to her by a friend via the Telegram app. They got to know each other for around ten days before meeting for dinner on Wednesday night at a grilling restaurant.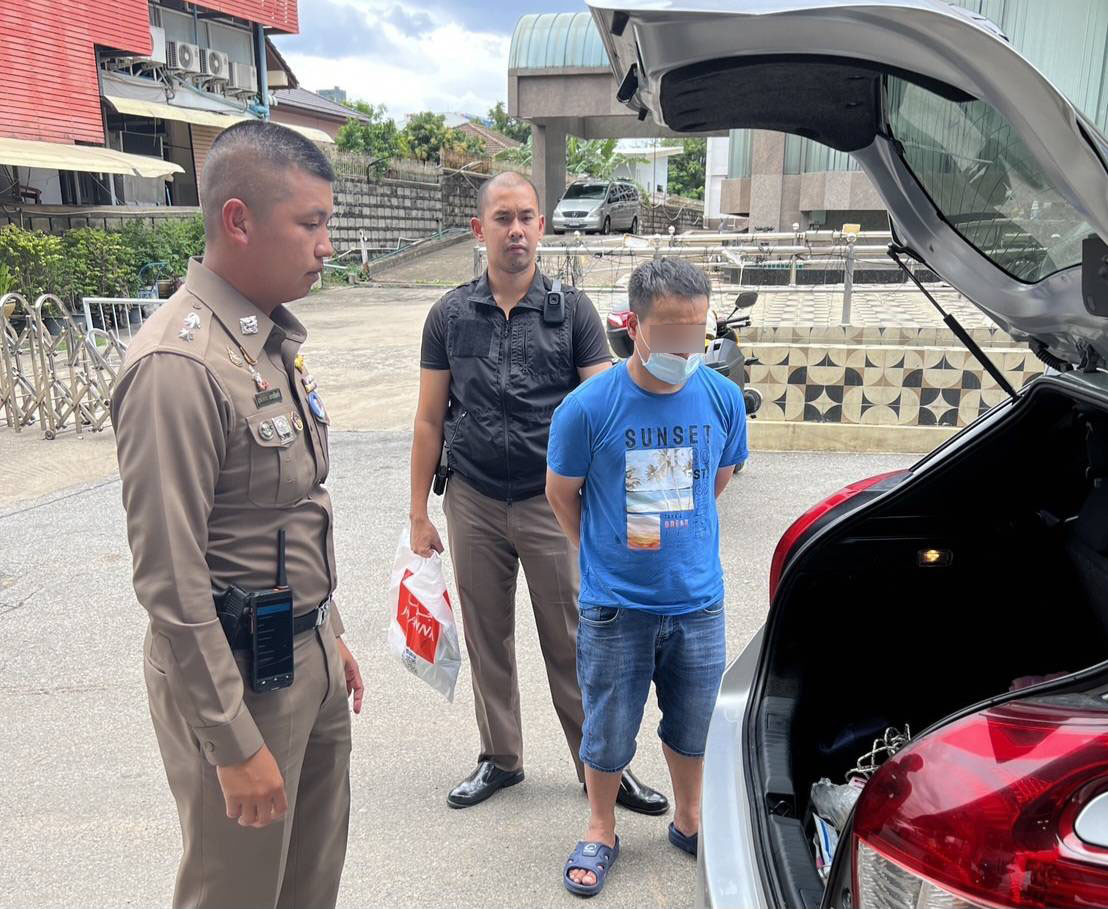 A Chinese woman stated she felt dizzy after eating meals and drinking alcohol for a time and then couldn't remember anything. Until she awoke naked in a hotel in the Ramkhamhaeng 81 neighbourhood, where Zhao lives, on Thursday, September 14.
Zhao told her that he would take her on a trip to Pattaya, Chonburi Province. On the way, the two stopped to buy boxed lunches at a supermarket. The woman moved from the front seat to the back seat of the car to eat. At this moment, Zhao uttered threatening words and drove to a remote location. He tied the woman's ankles with rope and threatened to demand a ransom of 200,000 yuan, or about 1 million baht.
The Chinese woman claimed she didn't have any money, but she asked a friend to transfer her 50,000 yuan (about 250,000 baht). So Zhao drove the woman to an ATM to withdraw money. However, a car collision changed the situation.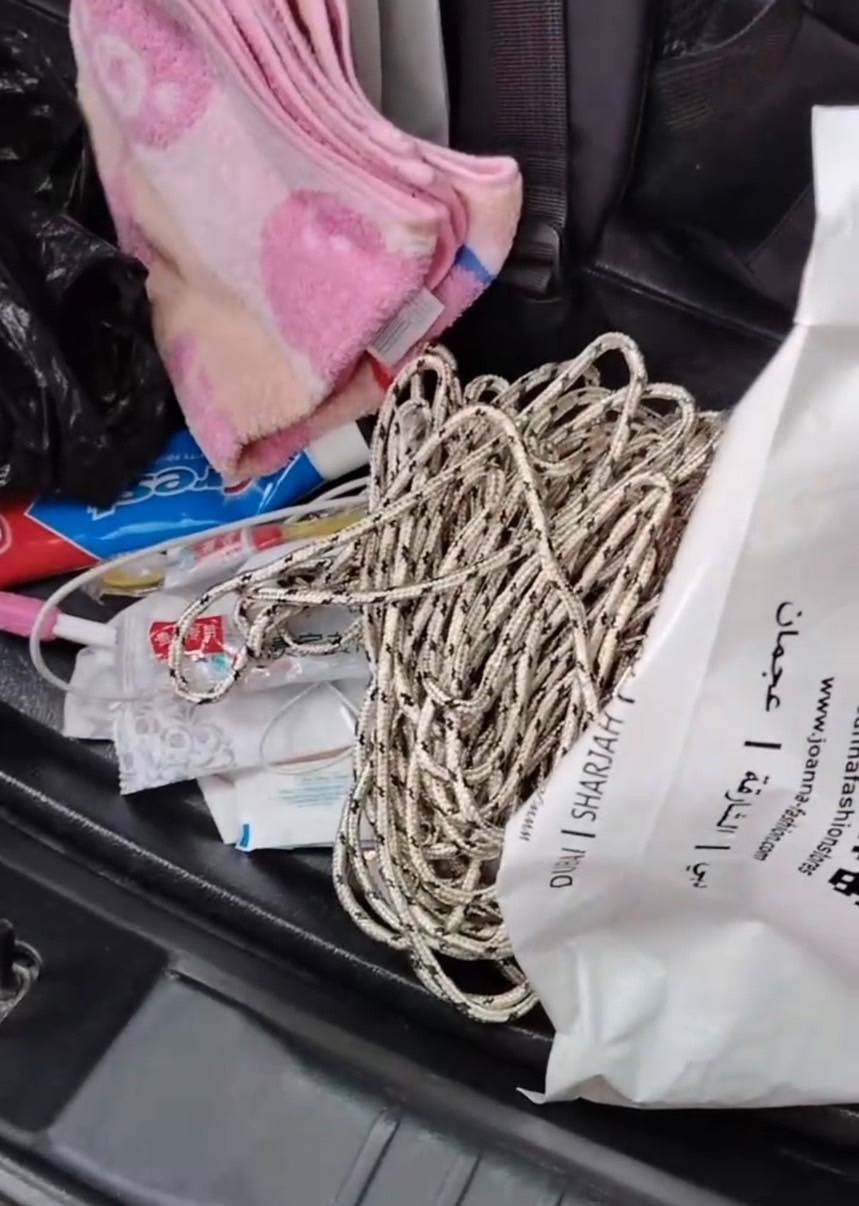 Zhao was arrested and police found evidence from him, including 100,000 baht in cash and other currencies, as well as the rope used to bind the woman.
After learning that this woman was rich, police assume Zhao acted alone. The police have discovered no link between Zhao and Chinese fraud gangs.
They initially charged him with extortion, detention, impeding freedom, and obscenity. They also waited for the results of the victim's physical examination before pursuing new rape allegations. They detained the accused for prosecution before bringing him to Ratchada Criminal Court for imprisonment.
_______