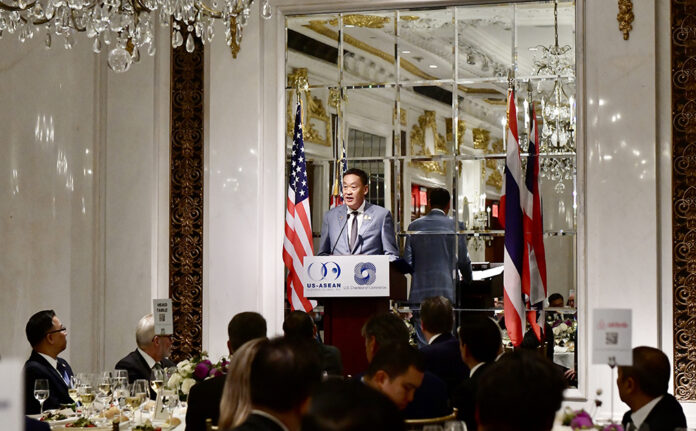 Srettha Thavisin, Thai Prime Minister and Minister of Finance, gave an interview while attending the United Nations General Assembly (UNGA) in New York and speaking on the topic of sustainable development (SDGs).
Thailand proposed its Sustainable Development Goals (SDGs) and stressed the importance of addressing global warming in a sustainable manner amid geopolitical tensions.
During this visit, Prime Minister Srettha met with Larry Fink, CEO of BlackRock, a leading global financial and investment management firm based in New York. They talked about supporting clean energy companies to expand investment and production in Thailand, including interest in investing in Sustainability Linked Bonds issued by the Thai government.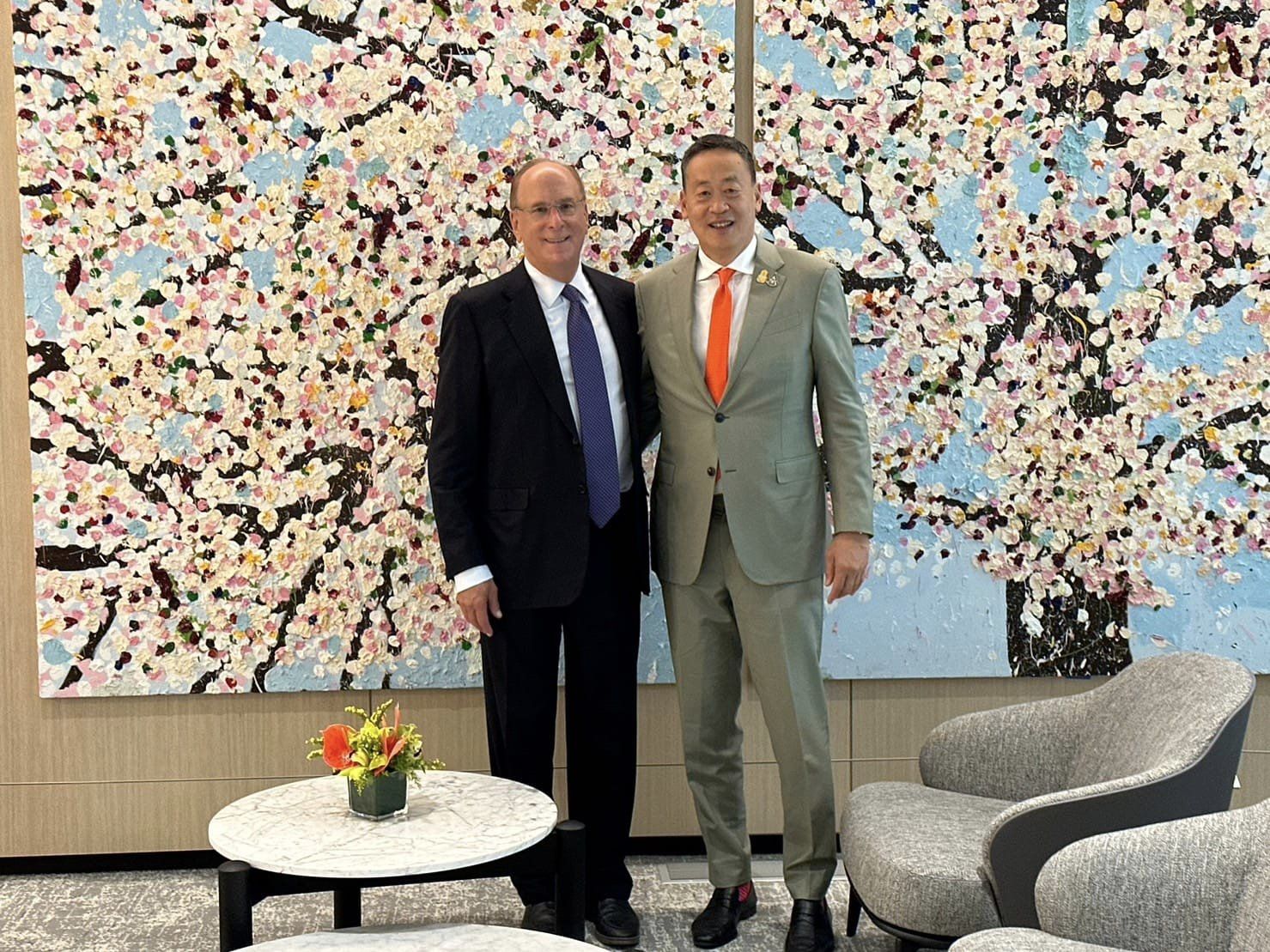 "In terms of issuing sustainability linked bonds, Thailand is one of the leading countries, with a total value of $12.5 billion of issued bonds. However, there are financial limits to these bonds, so they need to be expanded. The Public Debt Management Office is to write a new definition stating what the limits will be for raising US$ 2 billion and how it will be used to establish the green economy. This plan has been well received, especially by BlackRock. I believe that Thai people are aware of this. Therefore, the good points that many people want to buy will drive up the price. That is what we want," Srettha said.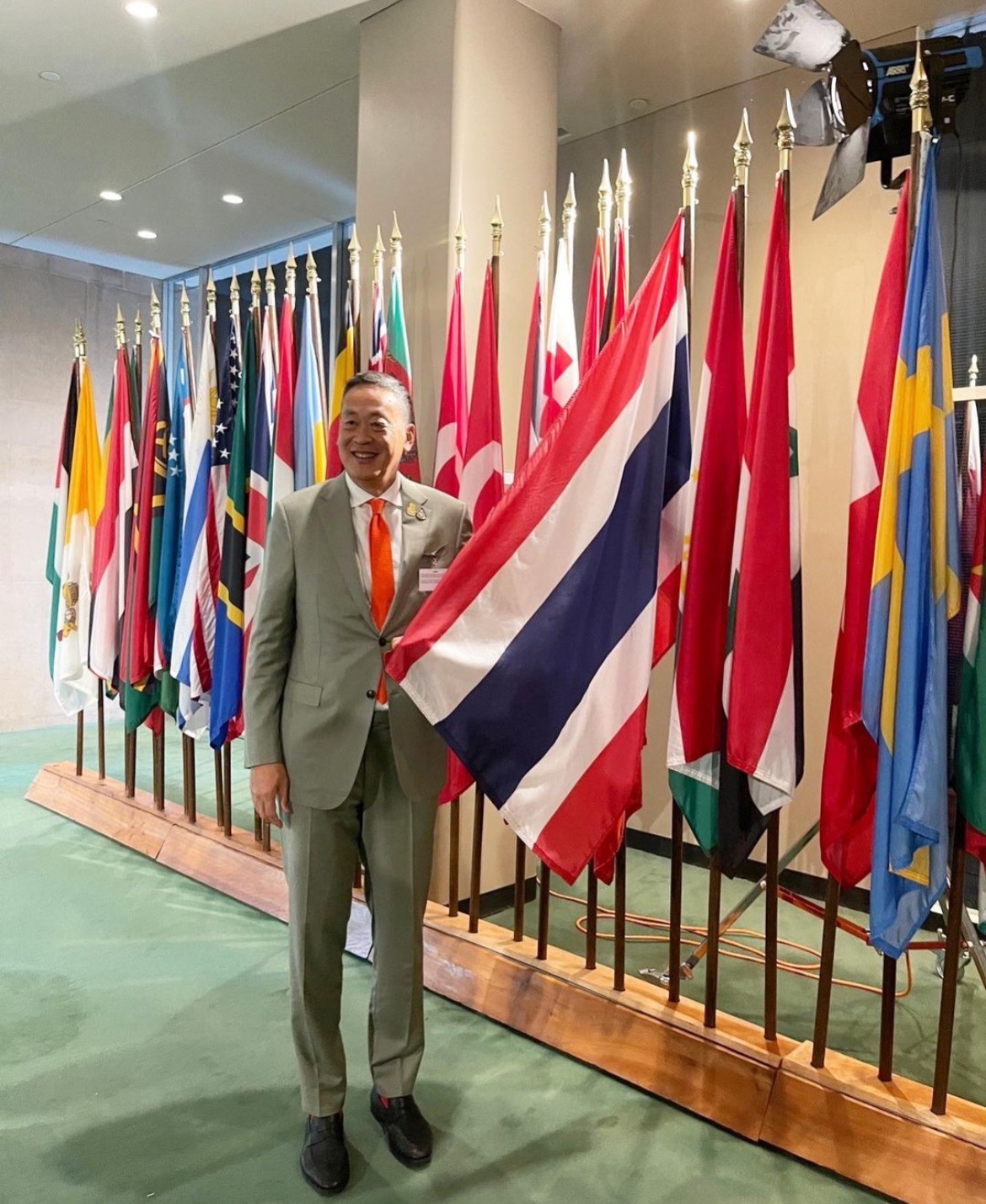 He mentioned that BlackRock already has offices in Hong Kong and Singapore, and the Thai Social Security Office has invested in their funds. Prime Minister Srettha welcomed BlackRock's interest in further investments in Thailand and potentially establishing an office in the country.
"I had a conversation with the CEO of BlackRock and encouraged them to invest in Thailand. If they decide to increase their investment, we welcome them to open an office in Thailand. This is a good starting point because they are the largest fund manager in the world. I will continue to work on this and make sure that the Thai people are treated fairly without giving them special privileges," Prime Minister Srettha said.
He added that next year, the Government plans to issue another set of Sustainability Linked Bonds to stimulate the growth of Green Bond market and to ensure that all entities involved are properly incentivized to achieve the country's sustainability goals.
_______