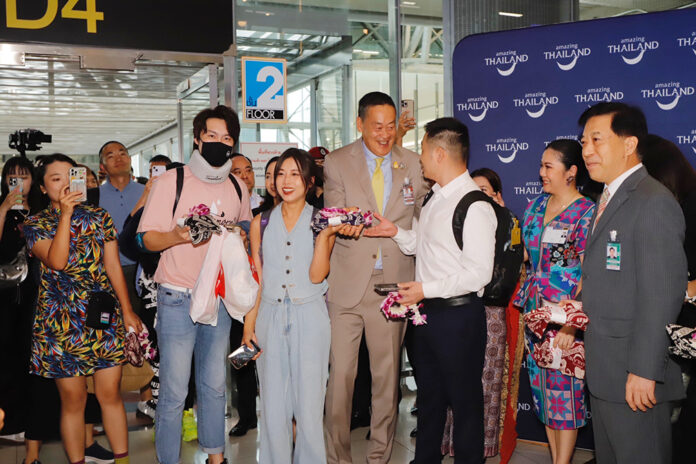 Thailand officially launched the VISA exemption for Chinese and Kazakh tourists on September 25, 2023, in line with the new government's strategy to boost the economy in the short term.
Prime Minister Srettha Thavisin and Chinese Ambassador to Thailand Han Zhiqiang welcomed the first group of tourists arriving at Suvarnabhumi Airport on Air Asia X flight XJ 761 from Shanghai. The group consisted of 306 Chinese tourists and 35 tourists from other countries.
The prime minister and his team presented all arriving tourists with souvenirs, including flower garlands and elephant pants, as a warm welcome gesture. The first tourists also had the opportunity to take photos with the Prime Minister, which created a joyful atmosphere.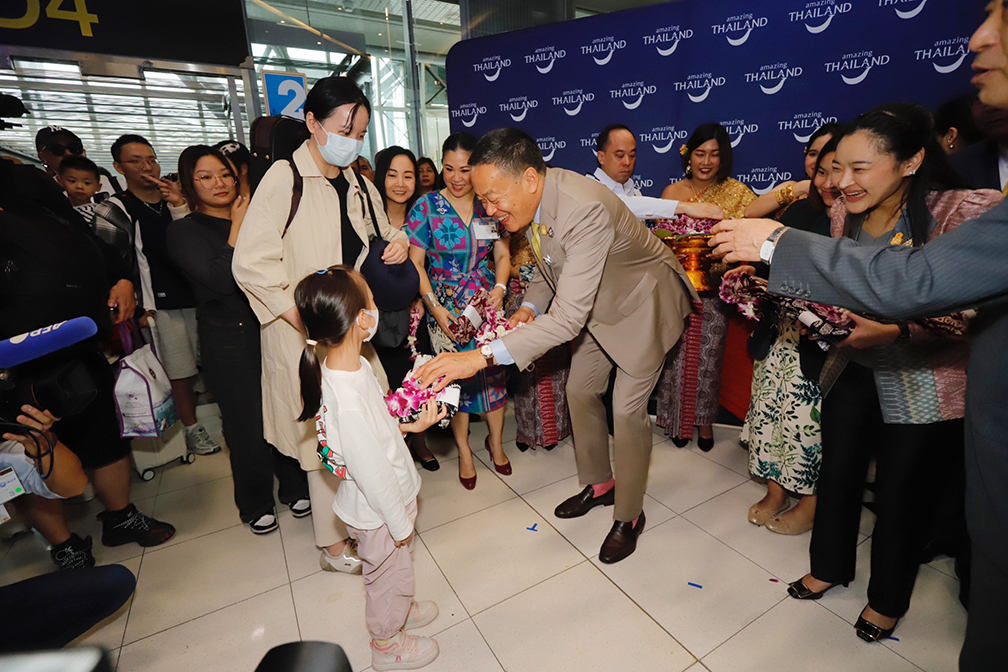 The Tourism Authority of Thailand (TAT) expects the VISA exemption to boost Chinese tourism, resulting in about 4.01 – 4.4 million Chinese tourists visiting Thailand in 2023. This is expected to generate revenue of 257.5 billion baht. In the first five months of the visa waiver, an estimated 2,888,500 Chinese tourists will visit Thailand and generate revenue of 140.3 billion baht, a recovery rate of 62 percent compared to 2019.
In addition, about 150,000 Kazakh tourists are expected to visit Thailand in 2023, with an estimated 129,485 tourists arriving in the first five months of the visa waiver. This represents a 49.7 percent increase over the same period last year, generating approximately 7.9 billion baht in revenue.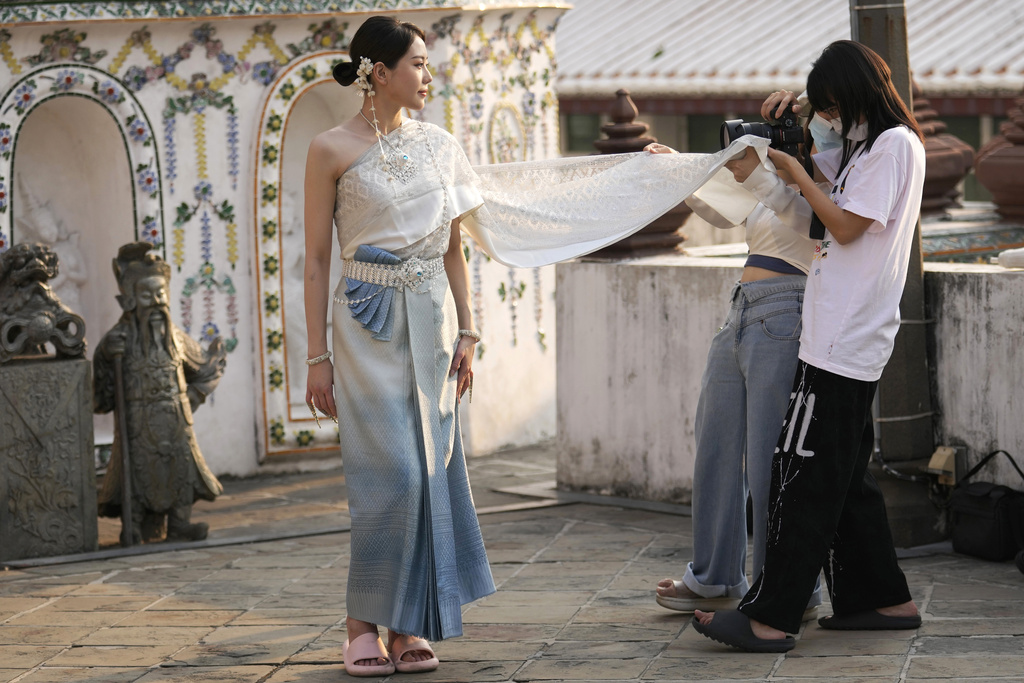 The government believes that this measure will play a crucial role in reviving Thailand's economy and contribute to the recovery of Thailand's tourism industry. It is expected that travel restrictions for Chinese tourists will be eased both in terms of time and money, making it easier for them to choose Thailand as a destination, especially for family, group and incentive travel.
As this policy coincides with Golden Week and Chinese New Year, it is expected to further boost Thailand's tourism industry in 2023. The government aims to attract 25-30 million international tourists and achieve an 80 percent revenue recovery rate compared to 2019, amounting to 1.5 trillion baht. The total revenue target for 2023 is set at 2.38 trillion baht.
______
Related articles: