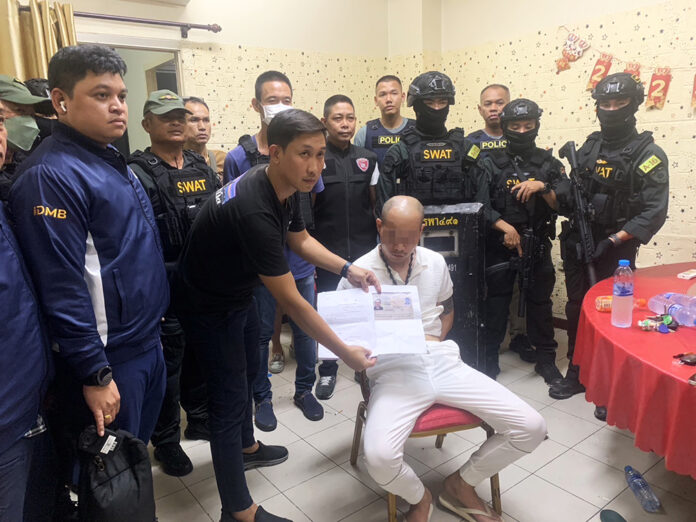 Thai authorities have increased vigilance in monitoring tourists as the government grants visa-free access to Chinese nationals. This may accelerate Thai police solve cases involving Chinese people.
On September 28, Bangkok Metropolitan Police and Sriracha Police officers jointly arrested 34-year-old Chinese national Liu Jian on a warrant issued by the Criminal Court. The arrest was made at a Chinese restaurant in Bo Win, Sriracha District, Chonburi Province, after it was discovered that Liu was part of a robbery gang targeting Chinese nationals.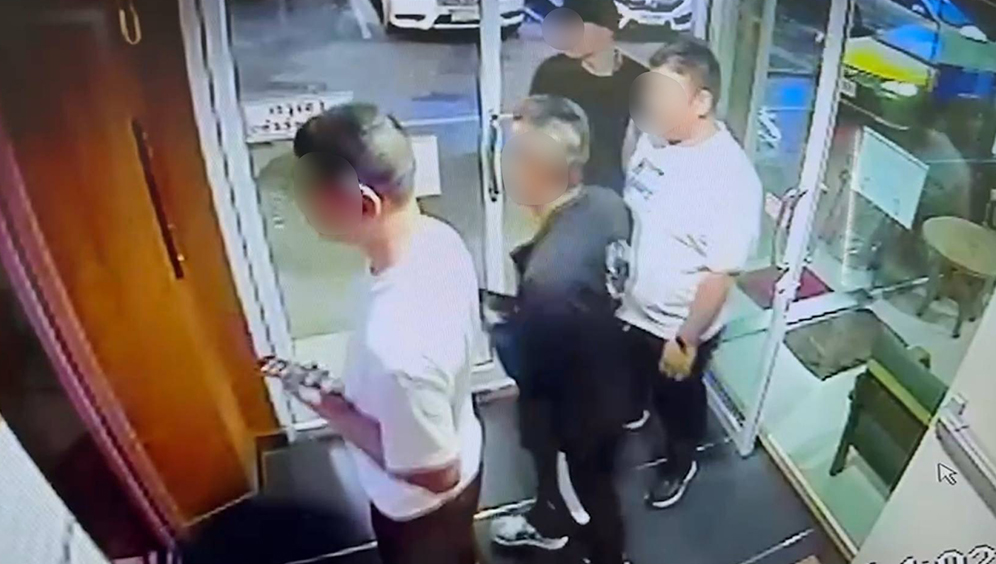 The incident occurred on September 22 when three Chinese men living in Kasinee Ville Village, Soi Pracha Uthit 21, Sam Sen Nok Sub-district, Huai Khwang District, Bangkok, returned home around 8:40 p.m. and encountered six armed Chinese men committing the robbery. The victims reported several stolen items including:
1. White gold ring adorned with diamonds, BVLGARI brand, valued at 627,500 Baht
2. White gold bracelet with diamonds, CARTIER brand, valued at 1,690,000 Baht
3. Three black CHANEL handbags with a combined value of 540,000 Baht
4. Black RIMOWA suitcase valued at 55,000 Baht
5. Purple iPhone 14 PRO worth 45,000 Baht
6. Black iPhone 14 PRO worth 45,000 Baht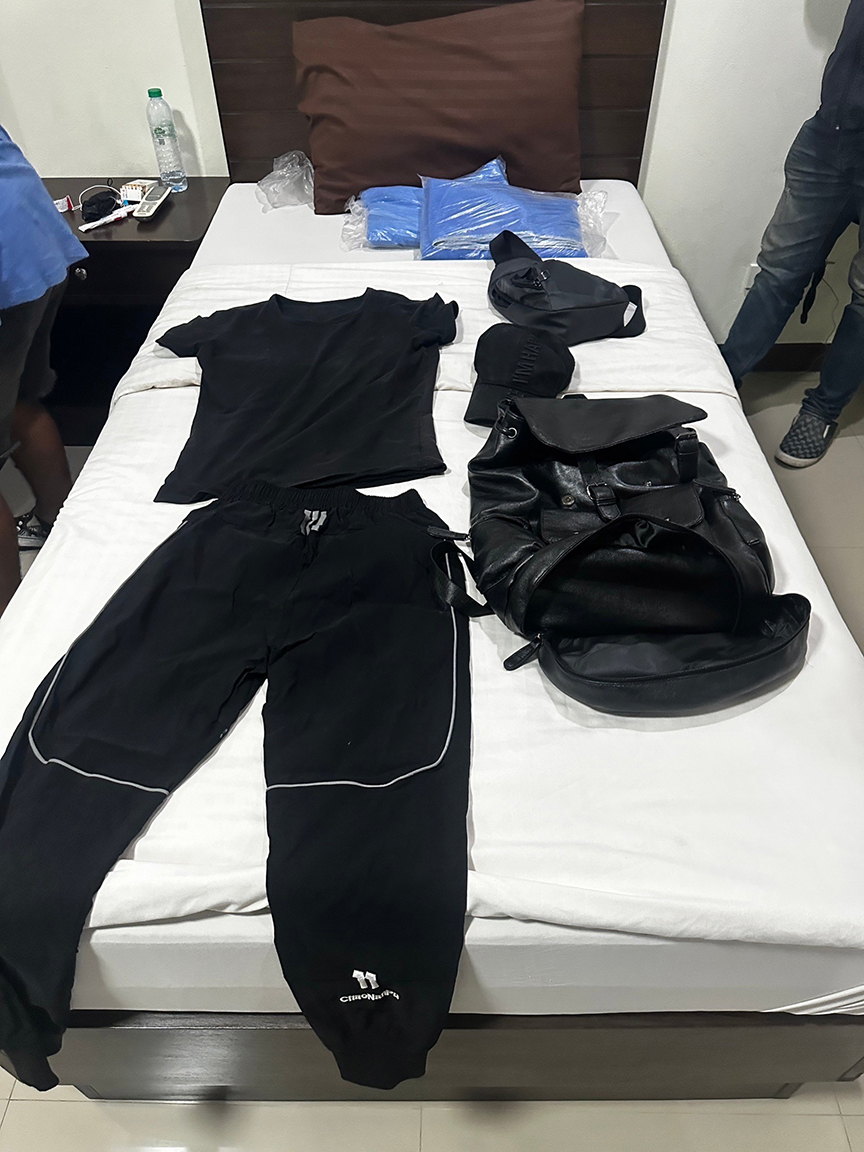 Police investigators worked diligently on the case, which led to the arrest of all the suspects involved. However, some of the suspects managed to flee abroad. Liu, on the other hand, fled to a rented room in Bo Win, Chonburi Province, and joined a group of Chinese who were conducting illegal gambling in a Chinese restaurant.
Both Bangkok police and Sriracha police were able to arrest Liu and continue the investigation. They also arrested a group of Chinese nationals involved in illegal gambling, six people in total. The case will be forwarded to Bo Win Police Station for trial.
Pol. Maj. Gen. Teeradet Thammasut, the head of the Metropolitan Police Bureau's investigation team, explained that all the suspects were Chinese nationals who had entered Thailand and knew the people they were targeting. They planned the crime meticulously and would disperse and flee the country after committing it.
It is important to note that Thai officials have enhanced their oversight of tourists. If citizens observe individuals exhibiting suspicious behavior, they are encouraged to report it to the police immediately."
_______