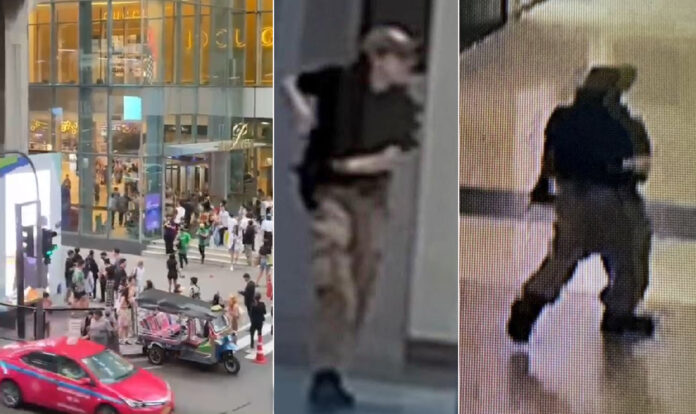 On Tuesday, October 3, a 14-year-old male gunman with long hair and a tight-fitting black shirt and camouflage trousers carried out a horrific attack in the heart of downtown Bangkok. He used a mock handgun to fire individuals inside the Paragon Department Store in the Siam Square neighbourhood, killing two people and injuring five others.
The two fatalities are foreigners: a Chinese woman was shot and killed at the scene, and a Myanmar woman was shot once in the neck and twice in the back and died in the hospital.
The incident occurred at approximately 4:40 p.m. on the M floor, followed by the second and third floors, while tourists and shoppers were in the mall. On the fifth floor of the mall, actors, staff members, and entertainment reporters gathered for a Channel 3 television event promoting the launch of 13 dramas.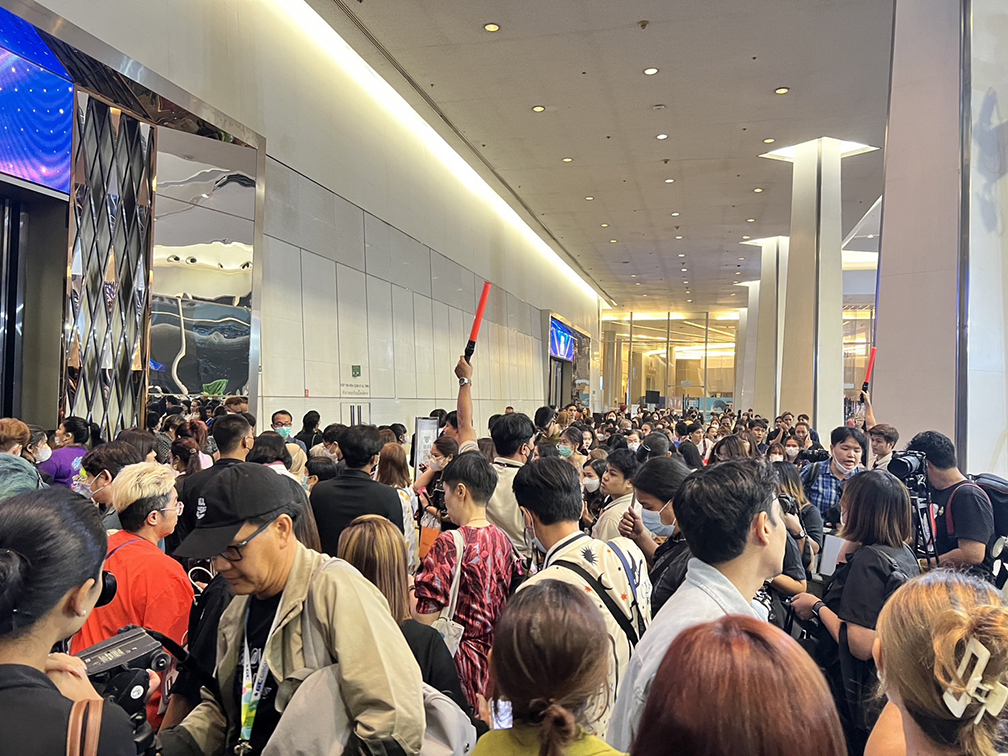 People were evacuated from the mall following the gunfire. The Royal Paragon Hall door on the fifth level was shut for security. Later, they were gradually evacuated as the shooter fled to the Kempinski Hotel.
Prime Minister Srettha Thavisin acknowledged the occurrence and directed Police National Chief Torsak Suwimon to go to the scene during this time.
The incident concluded at 5:09 p.m. when the gunman dropped his weapon and kneeled. He was detained on the third floor of the Siam Campinski Hotel by police.
He told the police that he had heard someone command him to shoot.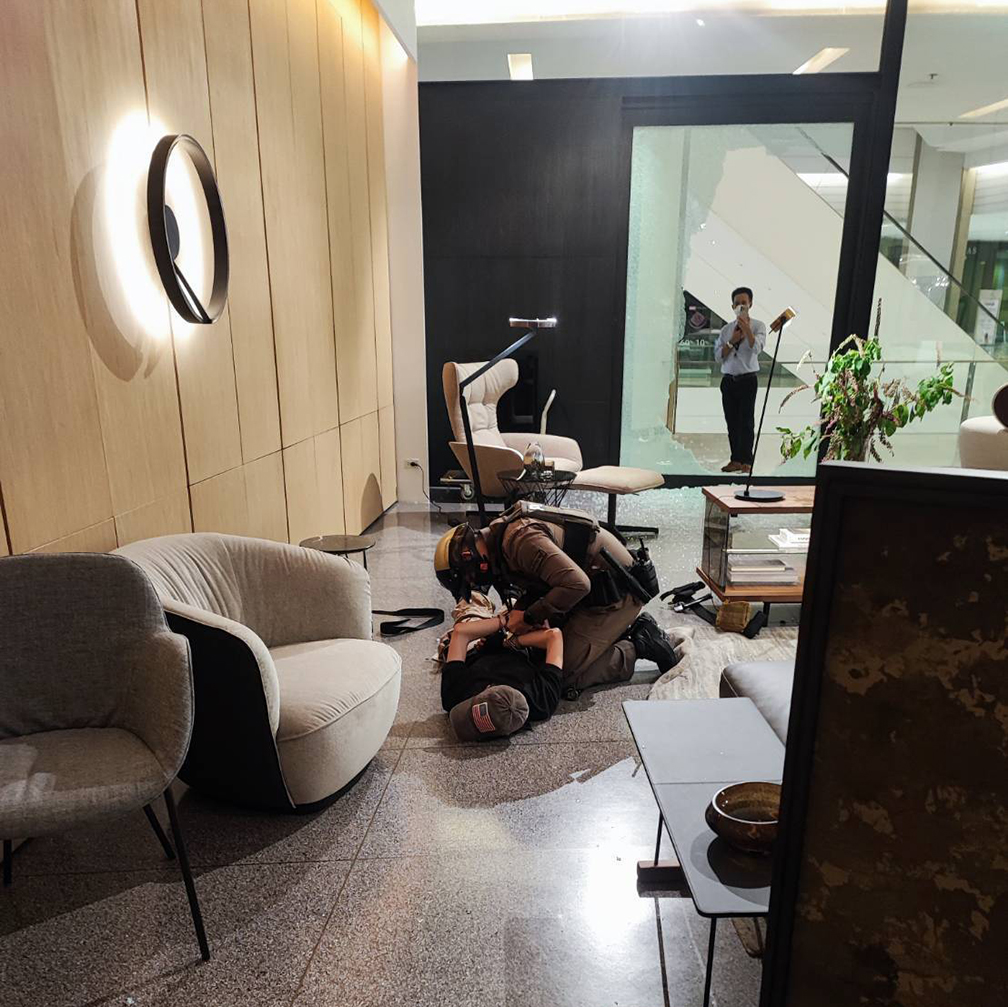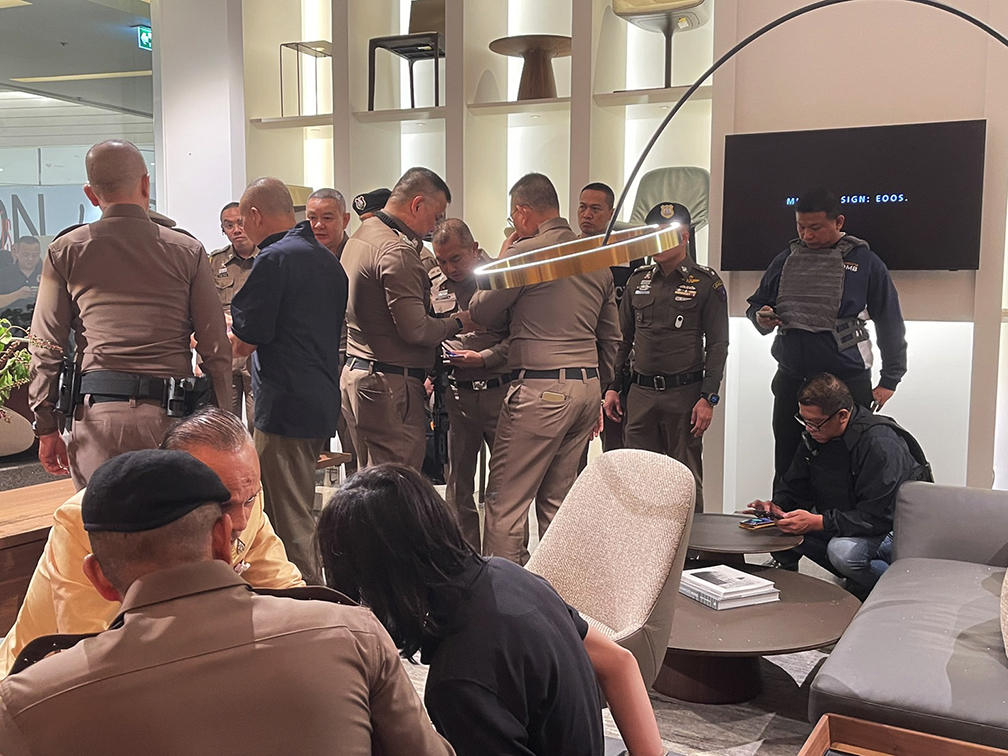 Crimes involving firearms are common in Thailand. This is due to the enormous number of citizens in Thailand who have access to firearms. According to the Small Arms Survey, there will be over 10.3 million firearms in Thailand by 2022, the highest amount in the ASEAN region, and it is currently ranked 13th in the world.
In addition, according to data from 2022, Thailand had 2,804 firearm-related fatalities, ranking 15th in the globe and equating to a gun death rate of 3.91 per 100,000 people.
However, mass shooting incidents are uncommon in Thailand. The most serious occurrence was a 34-year-old police officer's slaughter in a children's nursery on October 6, 2022. There were 38 fatalities, the most of whom were children.
The most violent shooting at a department store occurred on February 8, 2020, at Terminal 21 Mall in Nakhon Ratchasima Province. 30 individuals were killed by a soldier.