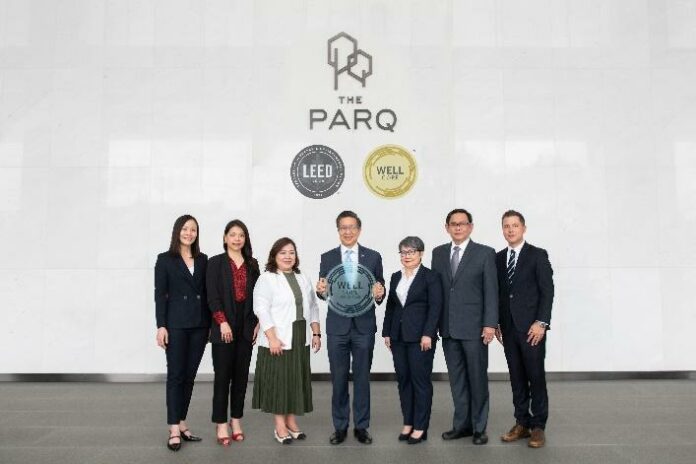 "The PARQ", Thailand's First development with LEED Gold® and WELL Certified™ Core Gold, responds to a Well-balanced Office 
After years of the COVID-19 pandemic, there have been changes that have come in the form of a 'New Normal.' Many people have started to pay attention to their health and well-being. These two topics have become widely trending. For new generations of workers, they look beyond the usual welfare benefits like annual health check-ups and group insurance. Their expectations cover the work environment, food and nutrition, and mental health.
Mr. Kamolnai Chaichanian, Executive Director, TCC Assets Thailand Co., Ltd., said, "Our aspiration is not limited to state-of-the-art architecture. We intend to make our design environmentally friendly and full of necessary utilities. We want the space to be well-balanced, serving both life and leisure to building users in a way that is unlike elsewhere. This is our core idea in developing The PARQ project.

According to the 'Life Well Balanced' concept, The PARQ was designed to serve today's lifestyle and improve the quality of life, both directly and indirectly. The project is the first in Thailand certified by both LEED Gold® V.4 standard, which is an international standard for green buildings, and WELL CertifiedTM Core Gold, the latest international standard in the real estate industry. The PARQ pays attention to the environment and well-being since the design and construction processes. It aims at becoming a building that provides good health and reduces carbon emissions. The building also has an efficient environment resource management system.
Additionally, the WELL CertifiedTM Core Gold is not only a standard for health achievements but also for the well-being of those who work in the building. "With our design, the building's exterior and interior are blended into one space, which is THE PARQ Workplace, which serves as an office space, and The PARQ Life, which functions as a retail lifestyle space. The design allows everyone to feel closer to nature.
Therefore, every part of the building gets natural lights, feels fresh air, and uses environmentally friendly materials that are good for both the environment and the people. We also have a huge green and open-air space." Mr. Kamolnai Chaichanian added.
"Moreover, The PARQ presents art installations and hosts various events that support the mental health of those in this building. We believe that arts can tame stress and soothe exhaustion. At the same time, arts can give something to think about and offer mindfulness while boosting a relaxing and refreshing environment. The PARQ Collection is a set of art inspired by 'nature' and aims at connecting nature with the city lifestyle perfectly."

For The PARQ Life, this lifestyle retail will bring new experiences to visitors. All stores have been curated to be fit for office workers, visitors, and others. A wide range of cafes, restaurants, lifestyle stores, gyms as well as beauty and wellness services. The list includes popular spots like Tim Hortons, Mini by Peace Oriental Teahouse, Brave Roasters, and Boost Juice Bars. Japanese food lovers will find places like Hou Yuu, Sakae Shabu Shabu, and Gyu-Kaku & On-Yasai here. Food Street, a food court, is one of the highlights. Jetts Black Fitness, a Thai boxing gym MTM Academy, and a physiotherapy and rehabilitation clinic F REHAB are all located in the building as well.
"According to today's lifestyle, separating personal life and work can be challenging. However, what we can do is create a good healthy habit to have a work-life balance that allows us to find happiness in both our personal lives and work from a weekly well-organized system.
At JLL, we are creating not just a new way of work but looking at creating a new environment to enable our people to be the best version of themselves. Most important of all, we emphasize the well-being of our staffs and supporting them with many activities that are good for health and convenient for everyday life.
The PARQ has been certified by both LEED and WELL standards which value the well-being of everyone in the building and equipped with technology to support efficient uses and provide environment that enable us to embrace healthy habit for JLL staff. This is very important and is one of the reasons JLL has chosen this building." said Mr. Michael Glancy, Country Head, Jones Lang LaSalle (Thailand) Limited (JLL).

The work-life balance trend is also among the top focuses for workers. Mrs. Wiyada Srinaganand, Country Head, 3M Thailand Ltd. said, "Our organization focuses on employees' well-being which is the key factor to accommodate our employees to work happily with productivity. We have a policy that allows our employees to choose a work style that suits each individual along with choosing an office location that has an environment to supports our employees with work – life integration such as central location where employees can commute easily, close to public parks and a facility that provides a balanced lifestyle."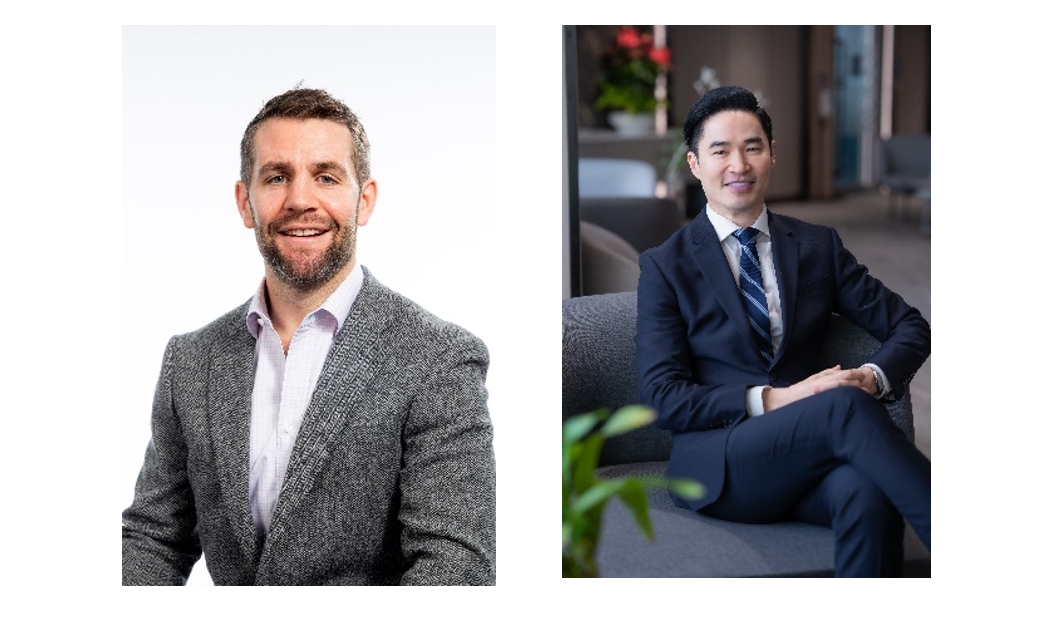 Mr. Chaiyapat Paitoon, Chief Financial Officer, Minor International Public Co., Ltd., revealed, "Personally, I think that the notion of achieving a harmonious work-life balance is very important. So, I have been impressed by The PARQ's vision since the start. I believe that a good environment can directly contribute to fostering a positive mindset and unlock the potential of our talent. Retail facilities, shops and restaurants within the building allow people to wind down and socialize after work hours, which helps promote a better quality of life.
Besides, the PARQ implements a comprehensive waste management system, from the encouragement of waste sorting before it undergoes recycling, to the transformation of waste into organic fertilizer. The building also provides EV chargers, which is another step to minimize environmental impacts. These initiatives align with our company's commitment to sustainability, and further strengthen our dedication to preserving the environment."

Mr. Karl Kongkham, Managing Director, Warner Music (Thailand) Ltd, is another executive who sees the importance of work-life balance. He added, "We look for a lively and modern workplace. That's why I chose The PARQ because the space allows everyone in the team to enjoy working in a diverse community of leading professionals. The PARQ is in the city centre, a location that comes with a convenient commute.
Either getting off at Queen Sirikit National Convention Centre MRT Station or riding a bike, complete facilities are provided, including bicycle parking. In addition, The PARQ also has healthy restaurants, top-notch gyms, and a green space like Q Garden where all can relax. It is possible to create a work-life balance since the quality of work and the quality of life can be managed perfectly."
According to the building's highly efficient standards, The PARQ is the first development project in Thailand that has been certified LEED Gold® V.4 and WELL CertifiedTM Core Gold standards. The project is well-equipped with features that enhance work efficiency and quality of life while remaining environmentally friendly. These factors guarantee that everyone working in this building will get to work in a convenient environment that will boost their efficiency and attract top talents to organizations.
To emphasize this concept and celebrate the certified standards, The PARQ is preparing events to promote well-being all year. Examples include 'LIFE IS…,' an art exhibition that will heal your soul, and 'CHILL AT THE PARQ,' a happy festival organized annually towards the end of the year.