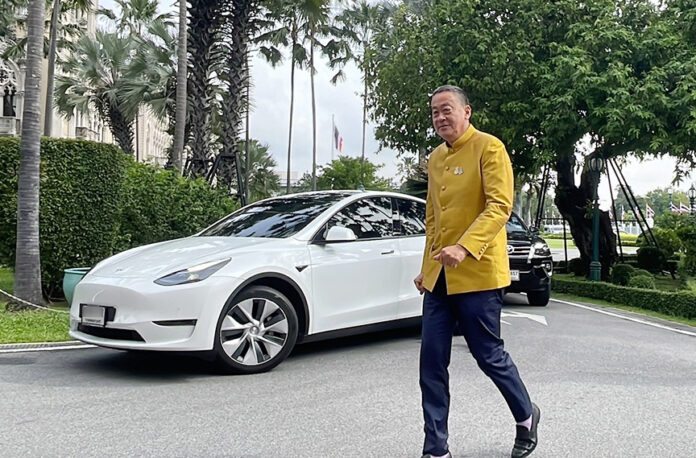 Srettha Thavisin, Prime Minister and Minister of Finance, was seen in a Tesla Model Y electric car to the Royal Thai Police headquarters before attending a cabinet meeting on Monday, October 16.
The Cabinet meeting was moved from its normal Tuesday date to Monday as the Prime Minister will visit China and Saudi Arabia between October 16 and 20.
When asked why he uses the electric car, he replied that this car belongs to his family and that it is suitable for Bangkok traffic conditions, accelerates well and is environmentally friendly as it reduces PM 2.5 pollution.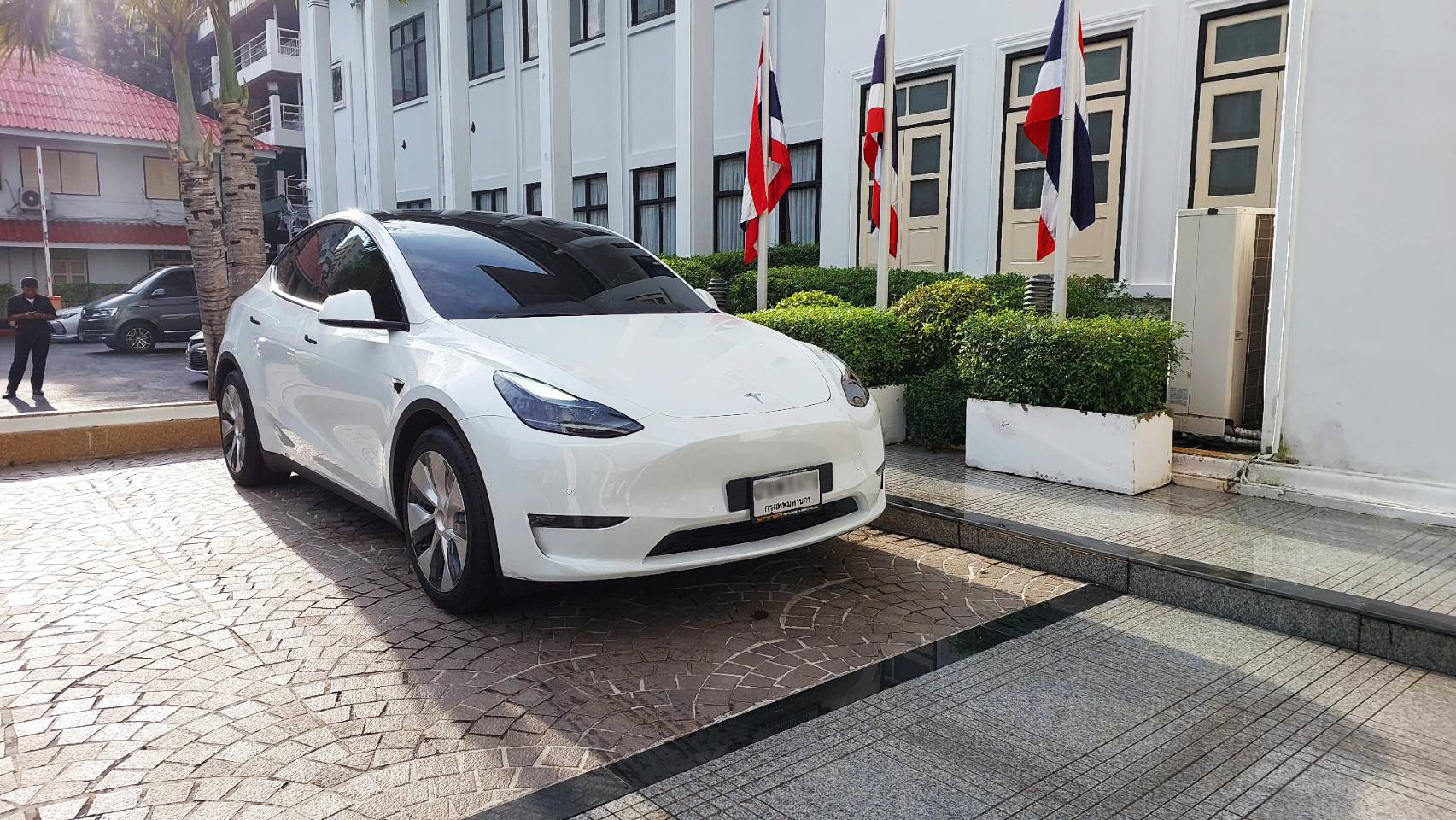 "This November I will negotiate with Tesla. I want to entice them by saying that I also have [their car] at home and it is an electric car. Getting in and out is convenient because I am a tall person. Compared to my Mercedes office car, it's easier to put my head down," said the PM.
Asked if Tesla enjoyed special privileges, Srettha replied that all companies received the same benefits, but he was sure that Thailand offered better advantages than neighboring countries.
The Prime Minister stressed that the Thai government continues to support the production of electric cars and aims to attract investment in the electric car industry, with Thailand seen as a central hub for electric car manufacturing in Southeast Asia.
Earlier, PM Srettha held talks with Tesla CEO Elon Musk on September 21 during a visit to New York to attend the UNGA. They discussed the electric vehicle industry in a video conference in which the Thai PM told the American tycoon that Thailand's administration was ready to support investments within the existing incentive framework.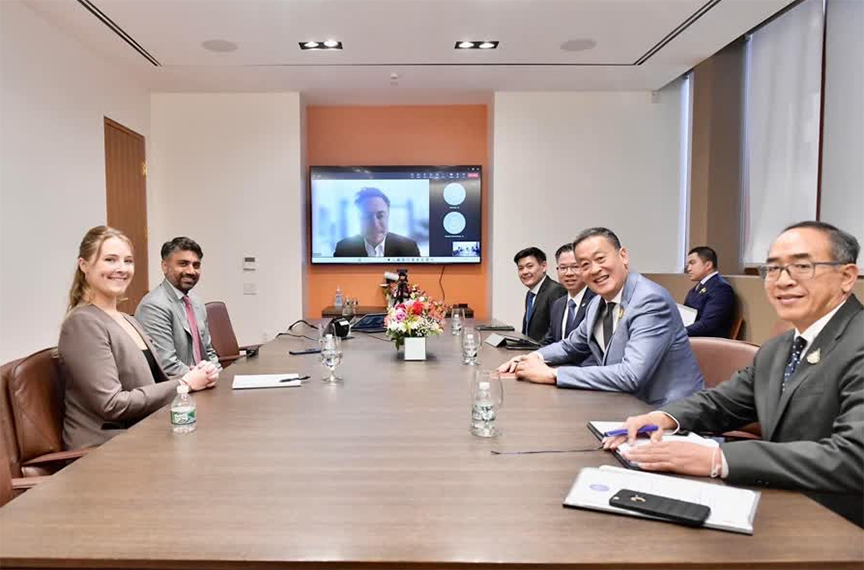 The statement said, "Tesla praised Thai human capital, which was suitable for investment."
In light of the progress made in attracting investment in November, Srettha expressed hope for positive results and spoke about his upcoming visit to the People's Republic of China, where the topic of electric cars will also be discussed.
____