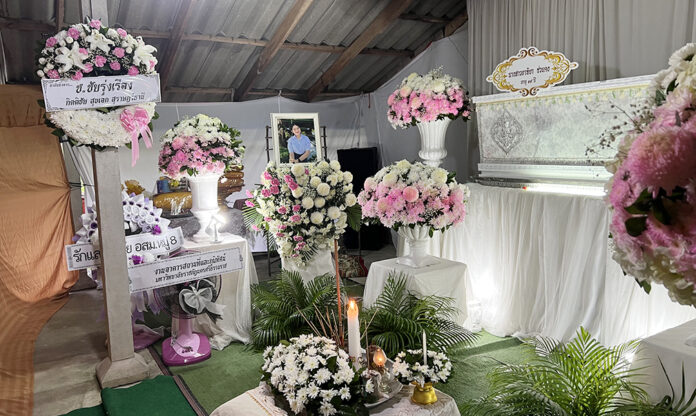 Cybercrime police are investigating the case of a student who took her own life after she was tricked into transferring money of nearly 20,000 baht online to buy an iPhone 13.
Pol. Lt. Gen. Torsak Sukwimol, commissioner-general of the Royal Thai Police, has ordered that the case be referred from Nakhon Si Thammarat province to the police's central cybercrime division for investigation.
Ploy, 19 years old, a grade 12 student at Pak Phanang School in Pak Phanang district, Nakhon Si Thammarat province, wrote a suicide note to her mother saying "I was being stupid" for being scammed and apologized for the trouble she had caused by asking her to help her get back some of the money she had borrowed from a friend.
Pol. Lt. Gen. Worrawat Watnakornbancha, Superintendent of the Cybercrime Department, said that this case is very disturbing. The Cybercrime Police, together with the local police in Ko Tohd District, have set up a war room to identify the culprit.
They have collected all information on financial transactions, including data from Facebook and phone network information, to establish the true identity of the account holder.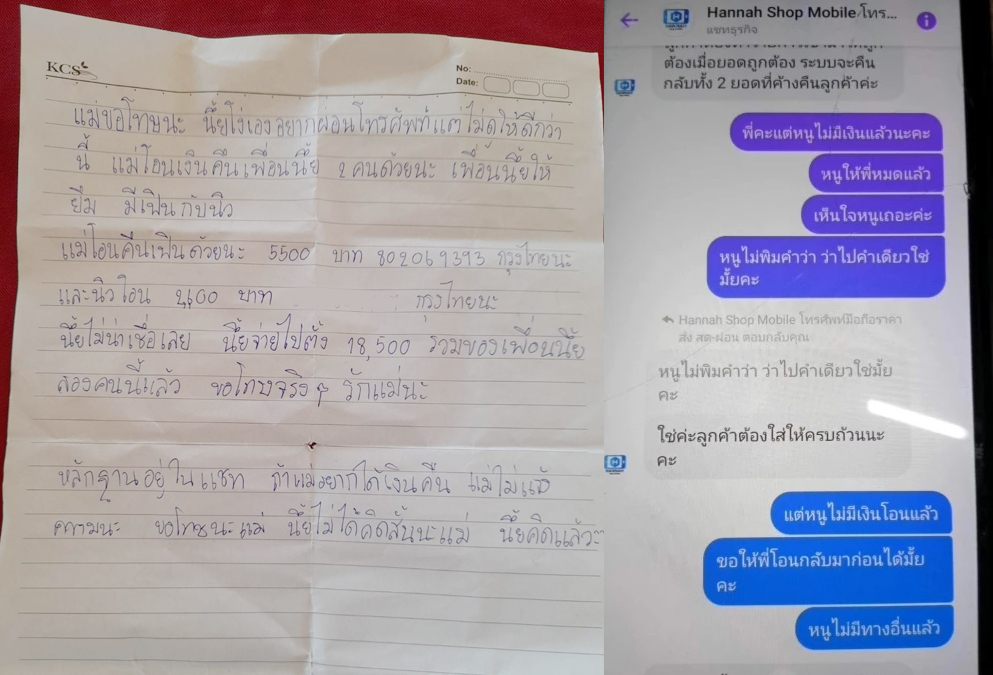 The investigation is proceeding rapidly, and the police aim to locate and arrest the suspect within the next two days.
According to the inquiry, the student contacted the company through the Facebook page Hannah Shop Mobile, which claims to be situated in Mae Sai District, Chiang Rai Province, to buy an iPhone 13. This page uses a photo of a phone shop in Nakhon Sawan province and edits it into a photo of their shop in Chiang Rai in order to defraud the student.
The scammer gang duped the student into transferring the down payment four times on October 15: once at 11:48 a.m. for 5,500 baht, once at 12:10 a.m. for 5,500 baht, once at 1:20 p.m. for 5,500 baht, and once at 2:07 p.m. for 2,200 baht, totaling 18,500 baht.
The scammers exploited four mule accounts, the first of which belonged to Miss Dokkaew, 22, of Chaiyaphum province. She's being held for questioning. The other three individuals are in Chiang Rai province: two females ages 18 and 20, and a man, age 19. They are wanted for questioning.
"I would like to advise our youth that if you have been scammed and are feeling stress or sadness, feel trapped and see no way out, please contact the cybercrime police to work together to find a solution. The police will assist you to the best of their ability," Pol. Lt. Gen. Worrawat said.
______
Related article: