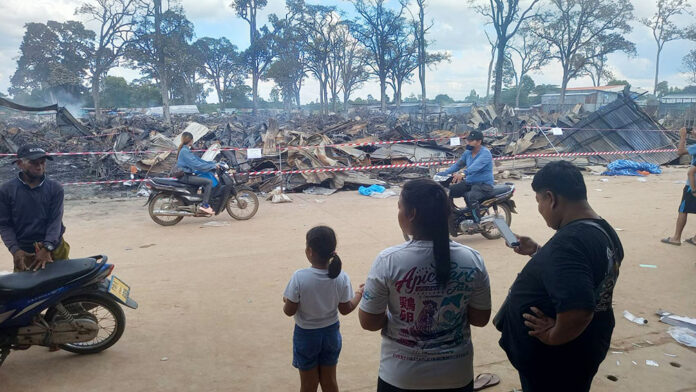 Surin – Officials from both Thailand and Cambodia consoled the affected vendors of the fire at Chong Chom Market, Kap Choeng District, Surin Province, Thai-Cambodian border, on October 28 after 320 stores burned on October 27 with total damage costing hundreds of millions of baht. The market posted signs prohibiting entry and movement for 45 days.
Santad Saenthong, Deputy Governor of Surin Province, and Hun Sopia, Deputy Governor of Udon Meechai Province, Cambodia, visited the Chong Chom Market Fire Victim Assistance Centre with local officials from both countries to jointly provide relief items to more than 300 Cambodian and Thai vendors who lost their shops in the border market.
Hun Sopia stated that Cambodian authorities will assist Cambodian vendors in this market to the greatest extent possible in accordance with government regulations. Assistance will also be coordinated with Thai authorities.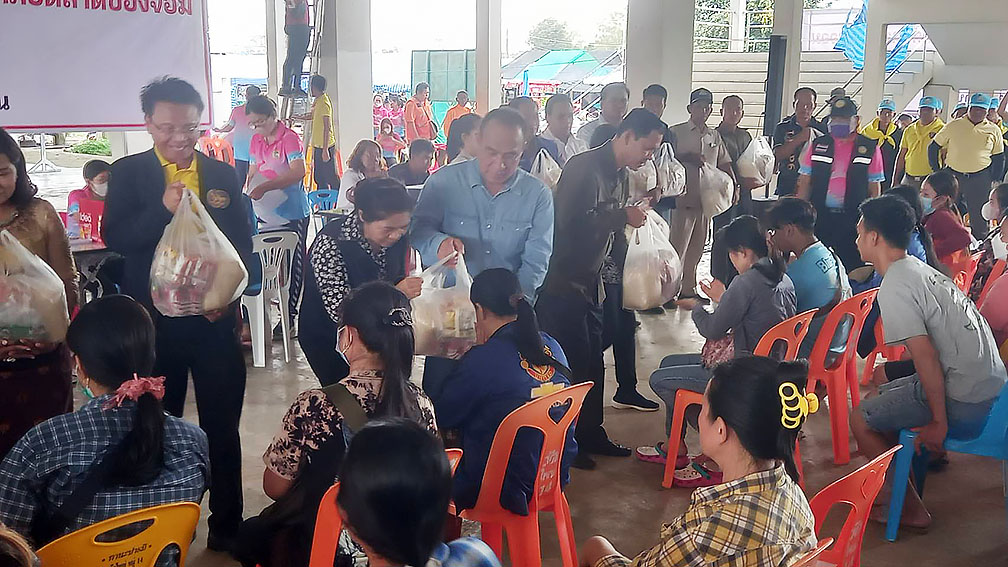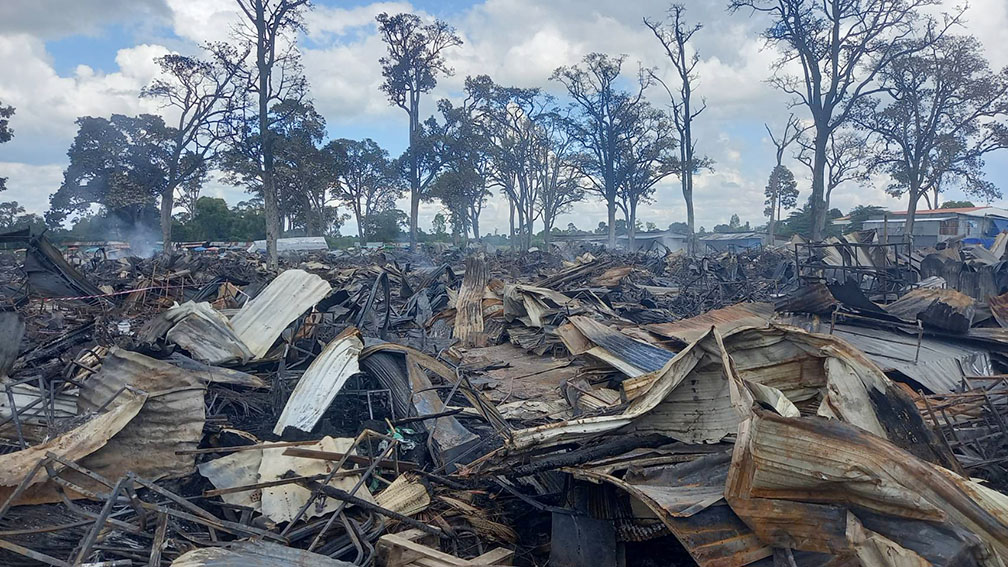 The fire broke out at 9:30 p.m. on the night of Oct. 27, destroying 320 stores and causing approximately 20 minor injuries. Officials assessed the damage at roughly 100 million baht, which was higher than the damage from the fire at this market in 2020, which burnt a larger area. This time, the damage was worse since retailers had to stock a variety of things in preparation for the end of Buddhist Lent and the New Year 2024 holiday.
An electrical short circuit is thought to have started the fire. A Cambodian seller stated that before to the incident, he noticed a light bulb flashing on and off on Soi 9 of the market, which was followed by a fire that erupted in that location.