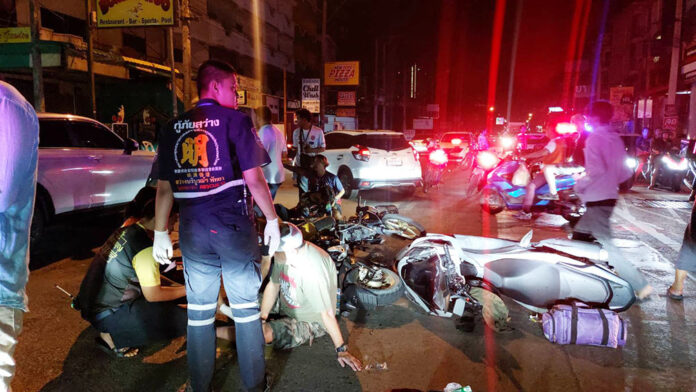 Three motorbike accidents on Pattaya Sai 3 Road, Nong Prue Subdistrict, Bang Lamung District, Chonburi Province, injured Thais and a foreigner. Police say a Russian guy driving drunk caused it.
Officers apprehended a Russian guy after he refused to have his alcohol level assessed and became aggressive.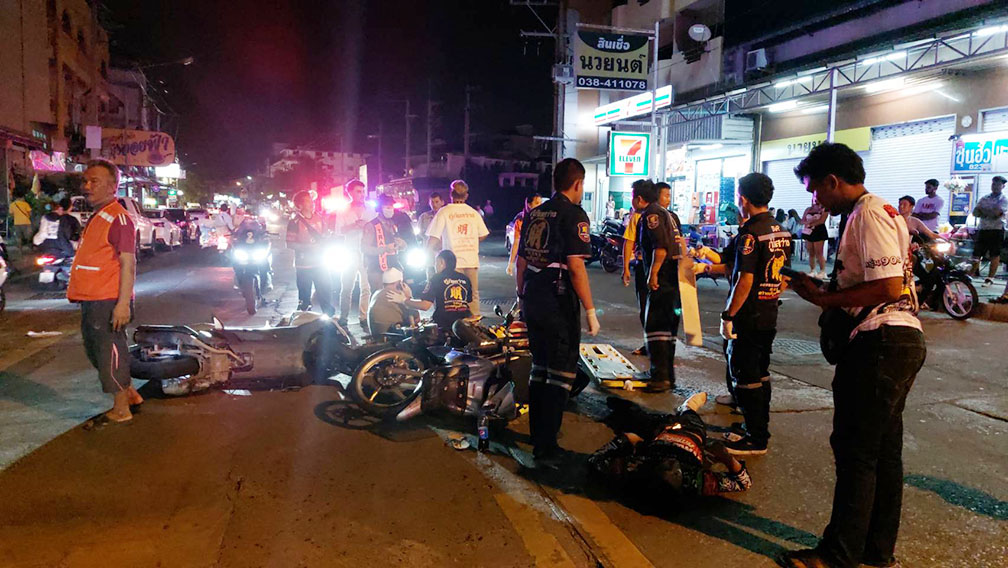 The incident occurred on November 4 around 2:00 a.m. Police called in rescue workers from the Sawang Boriboon Dhammasathan Foundation in Pattaya to provide first aid to those injured on a damaged Honda Wave motorbike. The driver, Mr. Santichai Limtrakul, 32, suffered a laceration on his left leg. Another foreign man was a pillion rider with a major head wound.
Also nearby was a Honda MSX motorcycle that had overturned and was damaged next to Ms. Sabaporn Kongcharoen, 26 years old, who was the driver. There were wounds and abrasions all over the body. All were sent to a nearby hospital.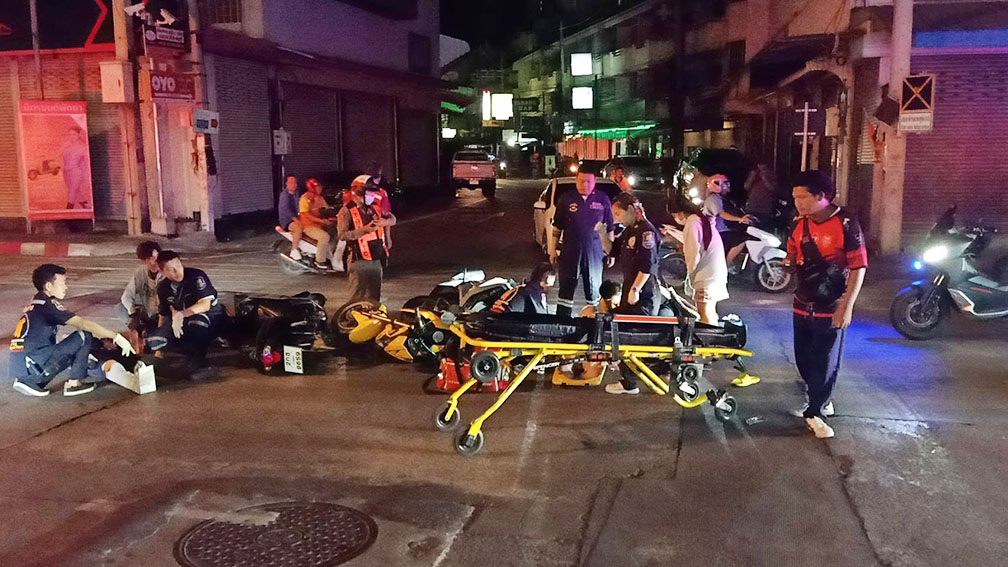 A Russian man on a Honda PCX motorcycle collided with the two motorcycles. He was drunk and attempted to flee the police, so he was arrested at the Pattaya police station.
Santichai, the driver of a Honda Wave motorcycle, recalled an incident in which he was riding on the back of a motorcycle with a foreign man. When he came to a halt at the intersection to cross the street, he was joined by a female rider's motorbike. Suddenly, the opposing motorbike appeared from nowhere at tremendous speed and collided with his motorbike and another close bike.
____