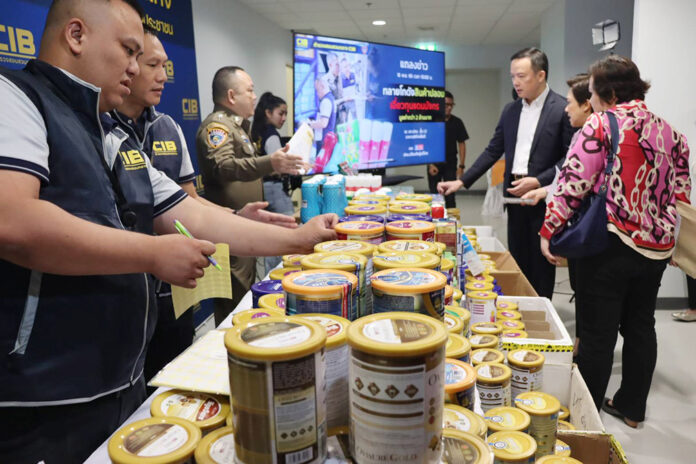 Pol. Lt. Gen. Witthaya Sriprasertphap, Commissioner of the Police Consumer Protection Division, together with representatives of the Food and Drug Administration, announced on November 16, the arrest of an international network promoting the sale of powdered milk with exaggerated benefits.
Prior to the discovery, officials had found four websites advertising the sale of OVISURE GOLD milk powder and touting exaggerated benefits such as protecting the heart and blood vessels, preventing diabetes, increasing intelligence, relieving joint and shoulder pain within 3 days, preventing osteoporosis and reducing the bitterness of tea.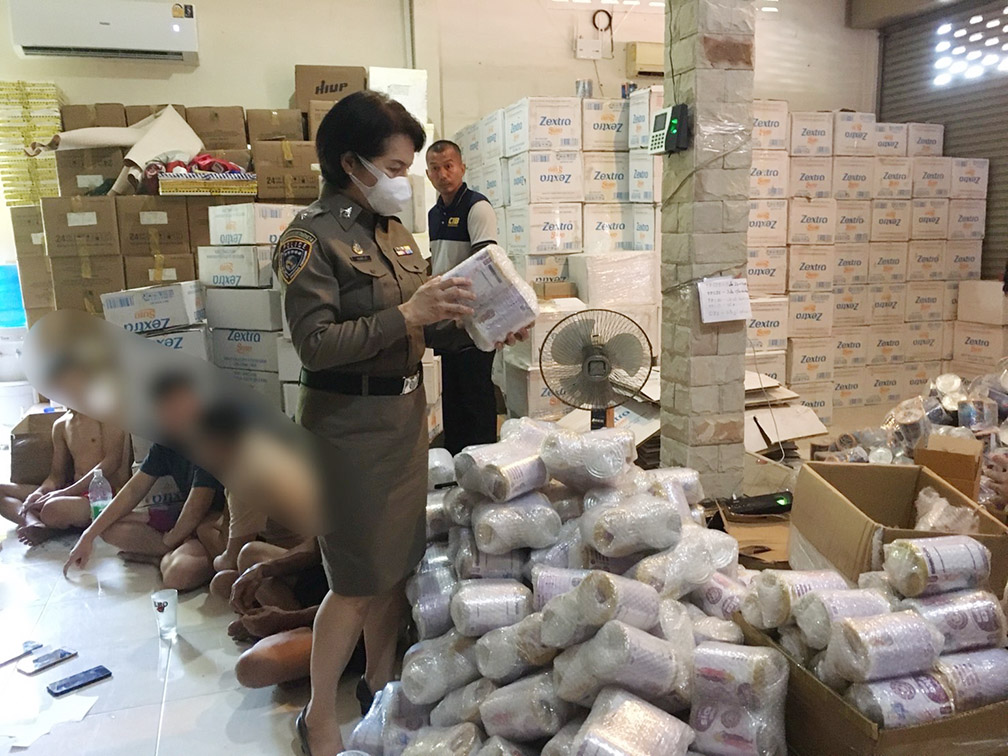 It was claimed that the products were imported and certified from the United States. The use of images of the former national football player "Piyapong Pue-on" in the advertisement enticed many people to buy and consume the products.
Pol. Lt. Gen. Witthaya said he ordered the collection of evidence before obtaining a court warrant to search commercial buildings and two residences in Chonburi province. During the search, 43,411 items were seized, including unregistered milk powder, food supplements, unregistered herbal products, medical equipment and various tools totalling more than 40 million baht.
According to the investigation, the suspects were part of a network backed by Vietnamese investors. The products were secretly imported from Vietnam and stored in rented buildings before being distributed. When customers placed orders, the administrators of the Facebook pages sent information to the Vietnamese group, which then packaged the products and shipped them to customers in Thailand.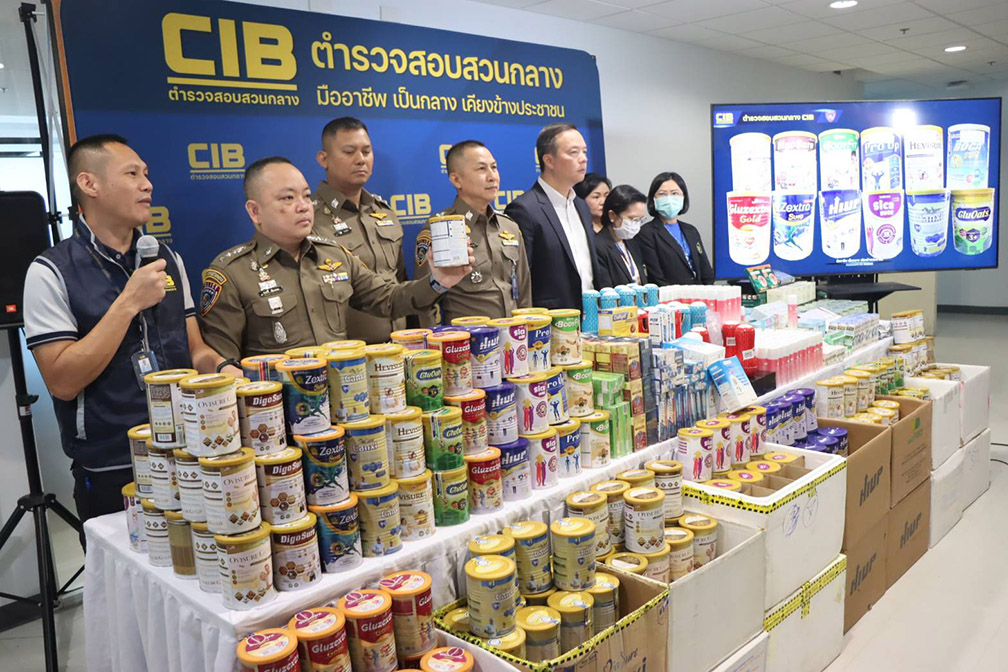 Eight Vietnamese nationals have been arrested in connection with the case. They are accused of jointly selling mislabelled food, selling prescription drugs without authorisation and engaging in an unlicensed activity.
"Financial investigations revealed that from August 2016 until today, within only three months, a turnover of over 175 million baht was recorded in the accounts. As a result, efforts are being intensified to prosecute the network of investors and those involved," said Pol. Lt. Gen. Witthaya concluded.