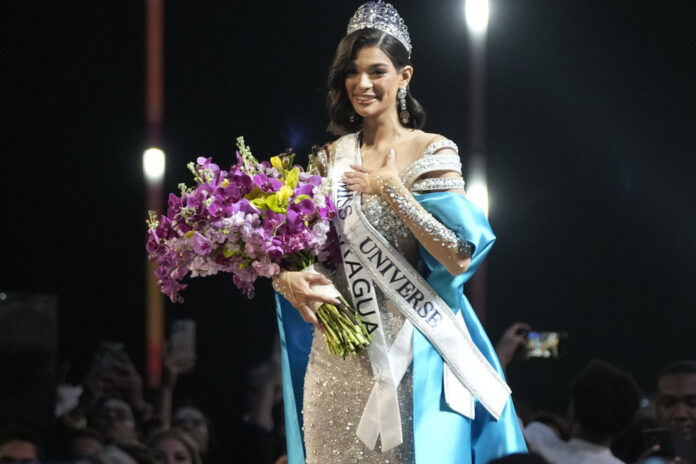 SAN SALVADOR, El Salvador (AP) — Miss Nicaragua Sheynnis Palacios won the Miss Universe competition late Saturday night in El Salvador, the first to wear the crown from her country.
Palacios is a 23-year-old communicologist, who said she wants to work to promote mental health after suffering debilitating bouts of anxiety herself.
Miss Thailand, Anntonia Porsild, was first runner-up and Miss Australia, Moraya Wilson, the second runner-up.
Eighty-four women competed for the crown in the 72nd edition of the competition.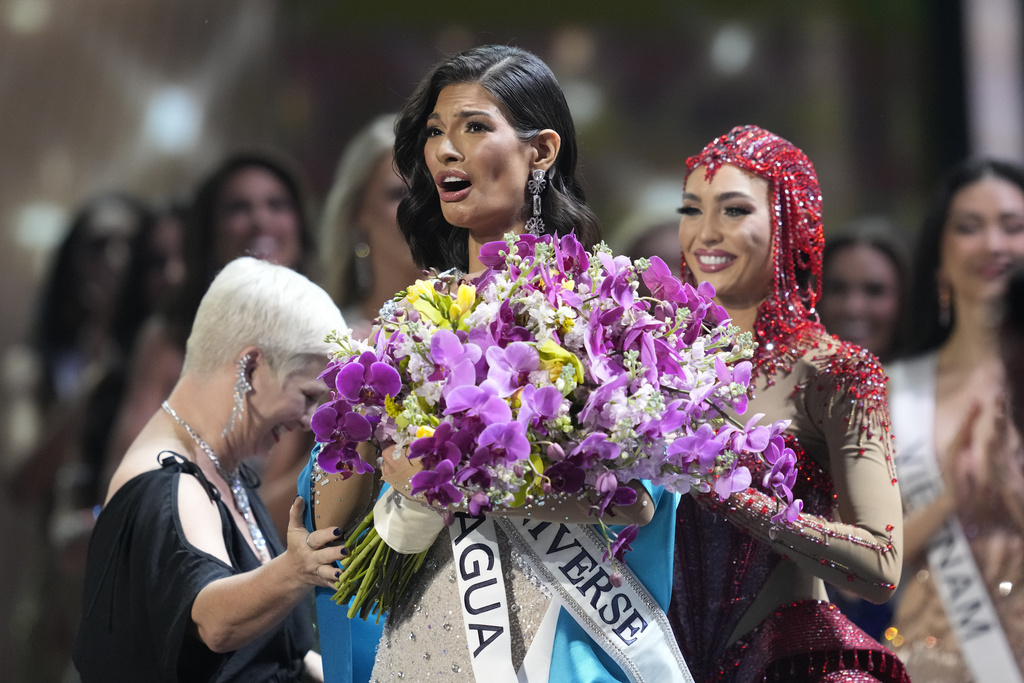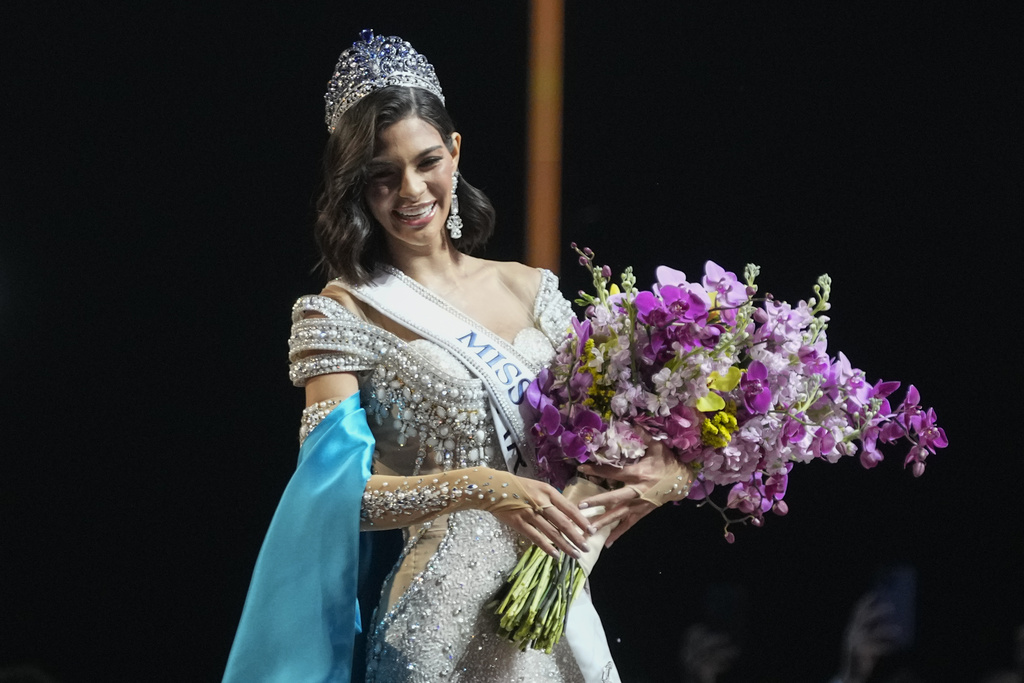 Palacios appeared to secure the win when she confidently answered the question of which woman's shoes would she like to spend a year in by saying Mary Wollstonecraft, the 18th-century English writer and philosopher. Wollstonecraft was an advocate of women's rights and is considered one of the forerunners of feminism.
Palacios said she wants to work to close the salary gap between the genders so that women can work in any area.
Miss Universe was last held in El Salvador in 1975. This year's event was another opportunity for President Nayib Bukele to tout changes made under his administration, especially greatly improving the country's safety.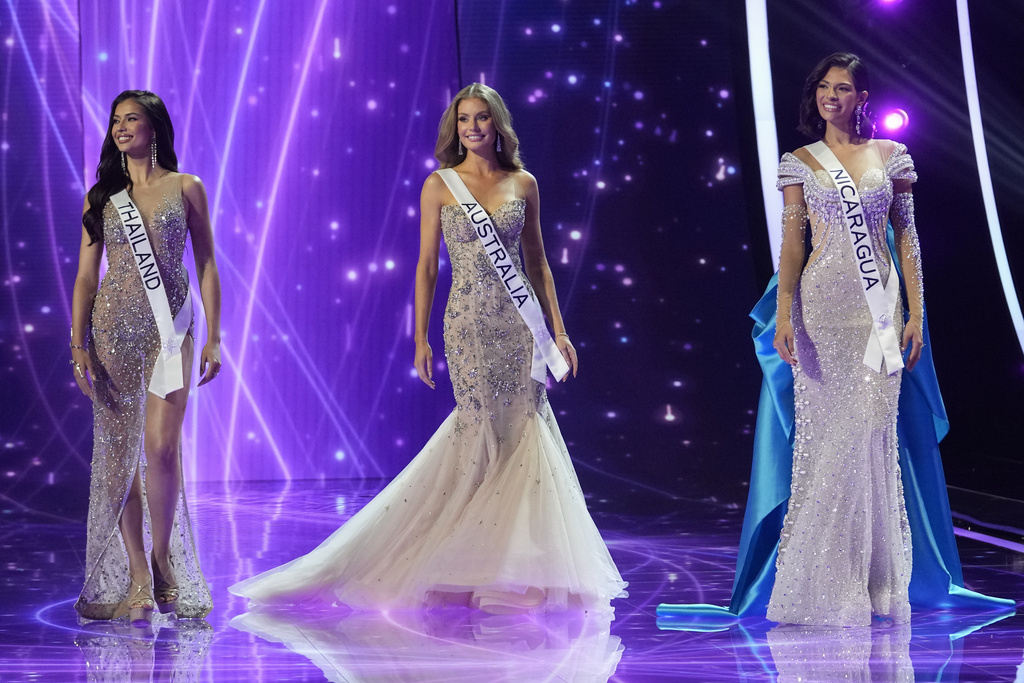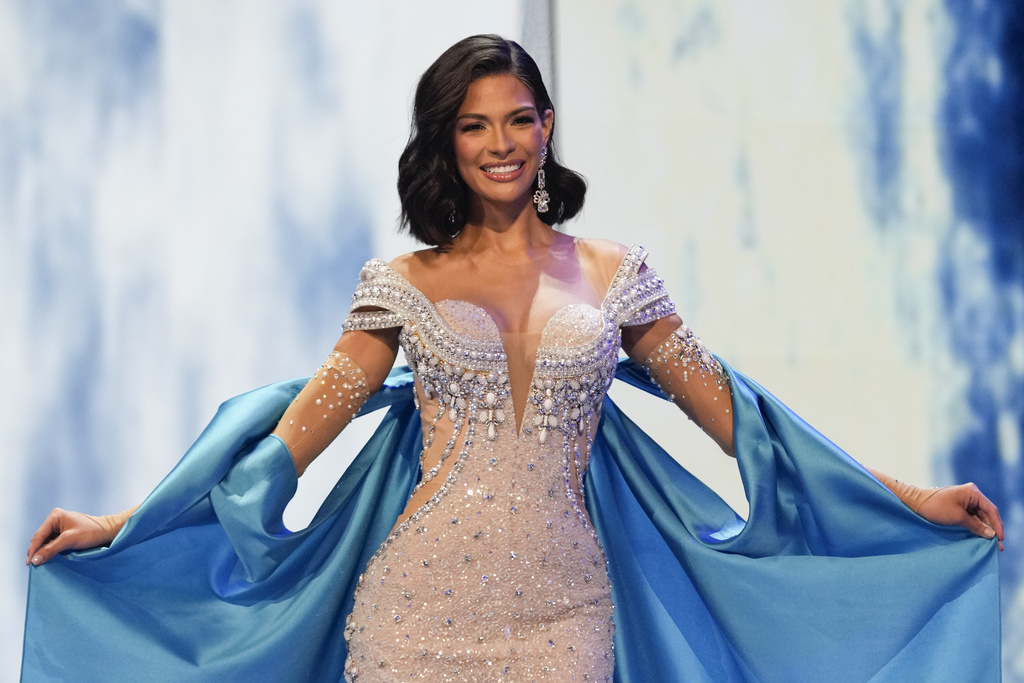 "El Salvador has changed for good and we have shown it again," Bukele said Saturday night. "Miss Universe has given us the opportunity to show the world what we are capable of. Thank you for choosing to be part of El Salvador's rebirth."
Bukele is running for reelection despite constitutional term limits and is widely popular for his crackdown on the country's gangs. But he has faced international criticism for eroding checks and balances on his power and not respecting human rights.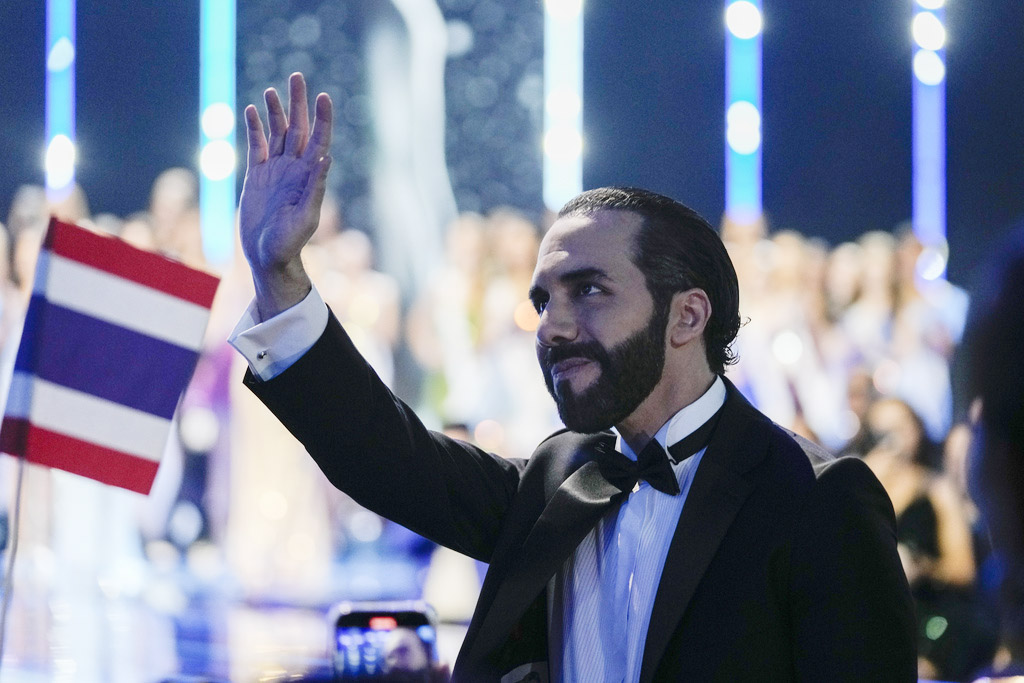 More than 72,000 people have been arrested without due process since a state of emergency was declared in March 2022 in response to a surge in gang violence. The special powers it granted Bukele remain in place.
The sharp decline in violence following the assault on gangs gained Bukele strong support from most Salvadorans and polls suggest he will coast to reelection.
Observers, however, warn that there is a need to be concerned over human rights abuses and Bukele's consolidation of power.
A 2022 report by the U.S. State Department highlighted "significant human rights issues," and earlier this month several private citizens and opposition parties filed petitions with the Supreme Electoral Tribunal seeking to annul Bukele's reelection bid.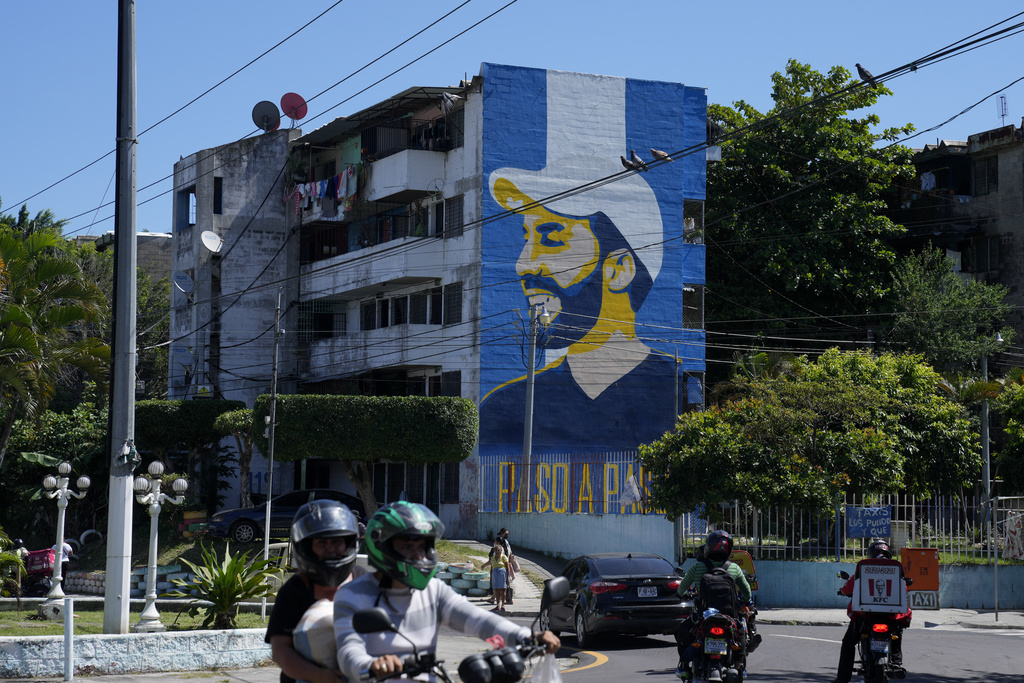 Bukele, who once dubbed himself on social media the "world's coolest dictator," has taken the criticism in stride. At times he ignores detractors and in other moments he forcefully accuses foreign governments of hypocrisy, all the while making bold spectacles a sort of trademark of his presidency.
In 2021, he announced in a recorded message played at a bitcoin conference in Miami that the cryptocurrency would become a national currency in El Salvador. Shortly thereafter, El Salvador became the first nation to take that step. Questions were raised at the time, and the plunge in cryptocurrency's value last year only fed the doubts. The government has not been transparent about its holdings, but analysts believe they remain at a sharp loss.
Bukele pivoted to new ventures and kept charging forward.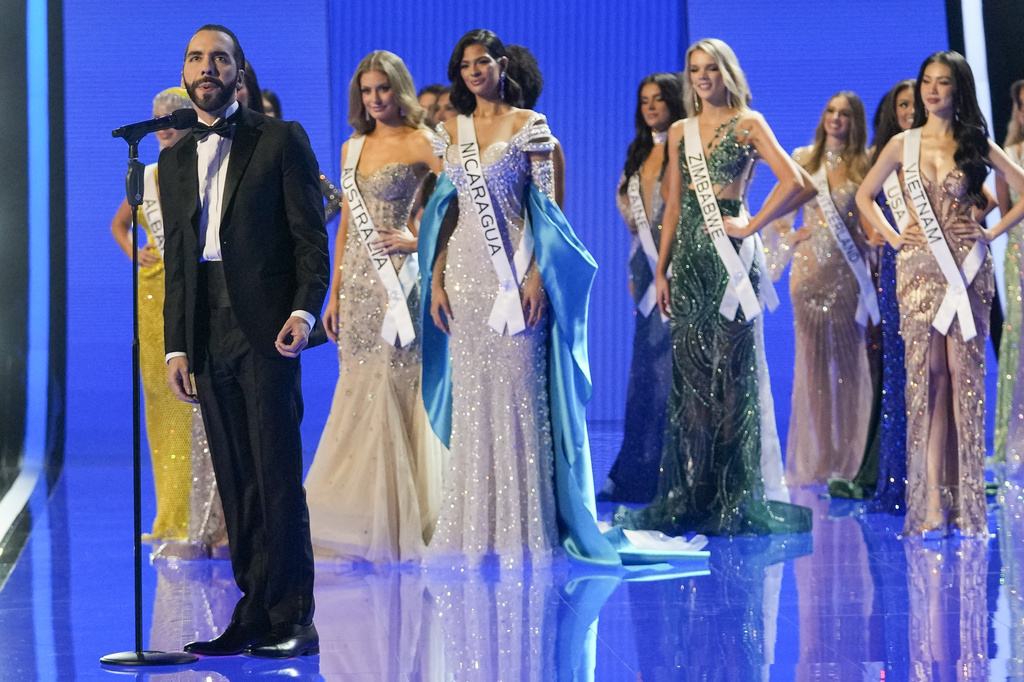 He hosted international surfing competitions and the 2023 Central American and Caribbean Games, which experts quickly dubbed a textbook case of "sportswashing " — using sports to divert attention from controversy or burnish reputations.
"Successfully hosting an international event can give a regime confidence to kind of act with impunity. Sport is a bit of a shortcut way to win yourself, not even popularity, just an acceptance," Alan McDougall, a sports historian at the University of Guelph in Canada, told AP earlier this year.
Domestically oriented projects like a new mega-prison for gang suspects and the sparkling national library unveiled this week are also presented to the public in carefully choreographed spectacles. The library event included drones that flew into the sky above the capital and arranged themselves in Bukele's image.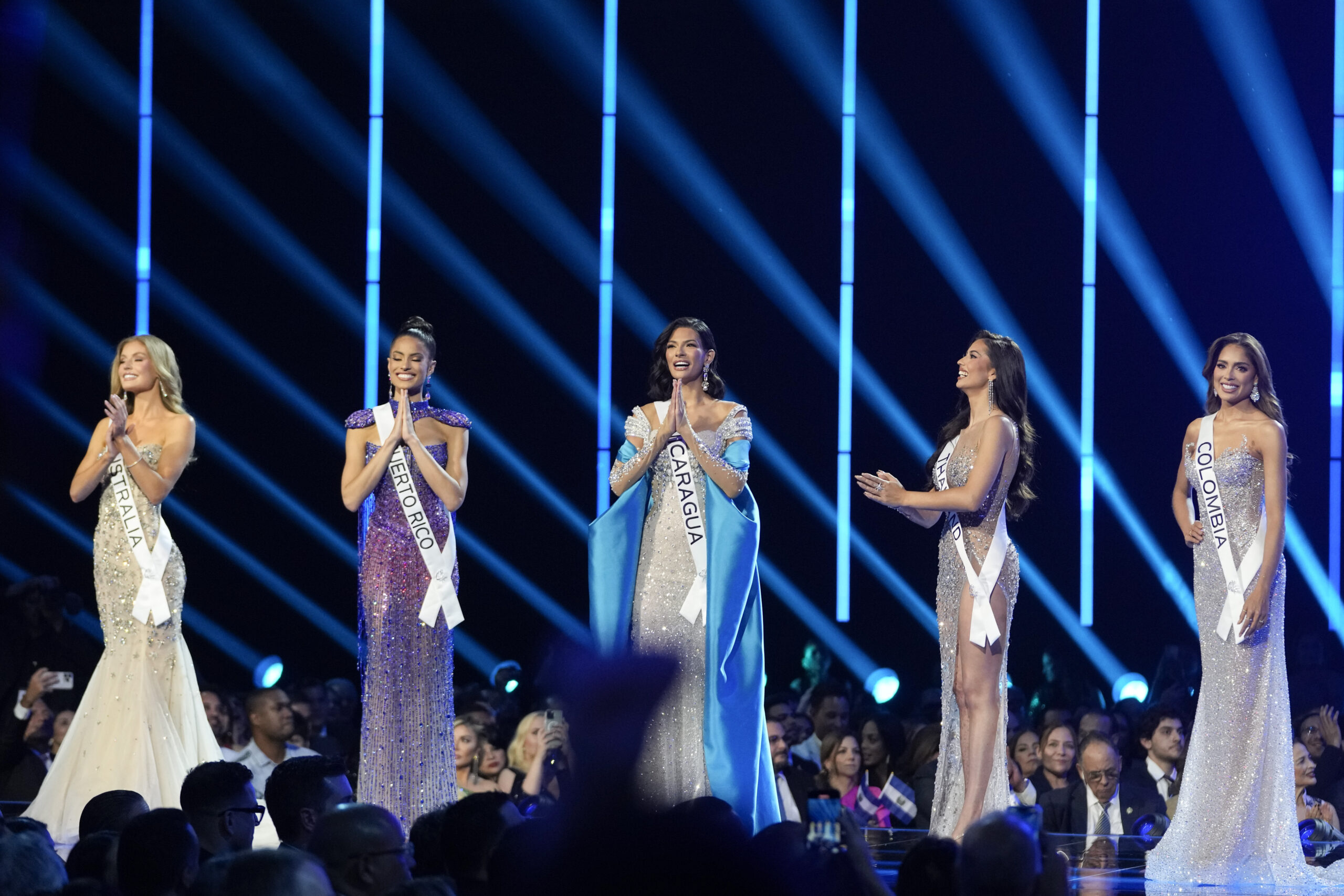 The president does appear to be working to blunt criticism from the Biden administration. Last month, El Salvador slapped a hefty fee on African migrants connecting through its airport as the U.S. government pressured governments in the region to do more to control northward migration.
The result has been what Breda, the Central American analyst, described as a "softer public denunciation" by the U.S. and other players in the region.
Now, as Bukele faces criticism for seeking reelection, the Miss Universe competition has quite literally taken the spotlight in the Central American nation.
"We now have become the safest country in Latin America. We would like to thank the Miss Universe Organization for joining us in this historic process," Bukele said in a video announcing the event earlier this year. "El Salvador is changing."
Social media influencers are commenting on fashion choices of contestants, others show competitors stepping onto the red carpet in elegant dresses and heels or doing yoga on the beach in their pageant sashes.
Contestants like Lisbeth Valverde Brenes, representing Costa Rica, sing Bukele's tune to local content creators as she walks around the city center, praising El Salvador's security while adding, "I'll have to come back."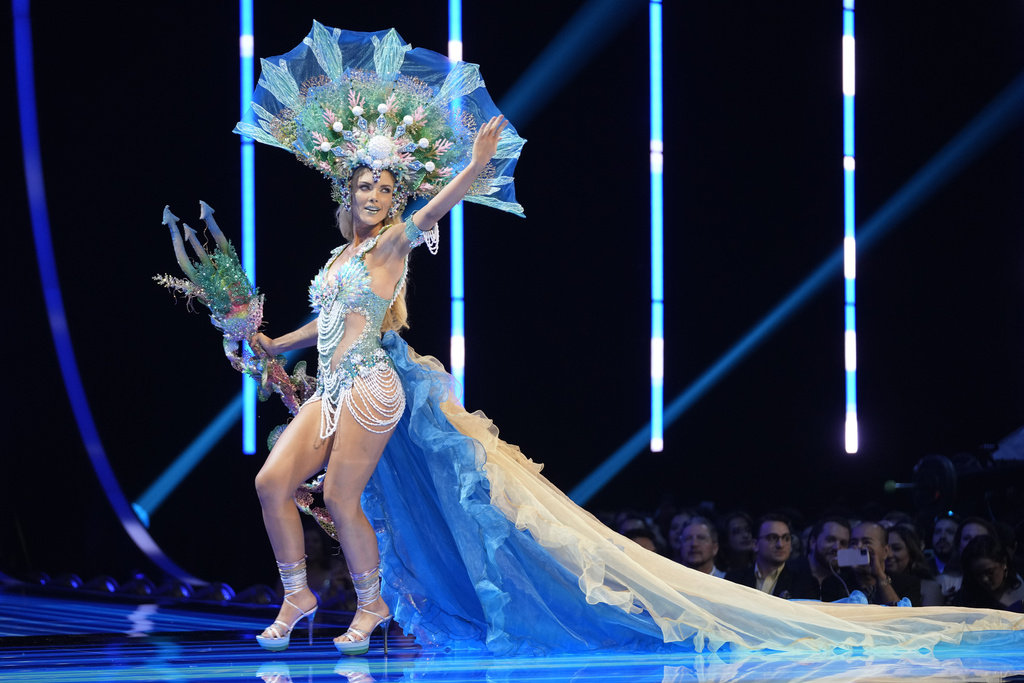 And mixed in with the videos of the pageant on Bukele's social media feeds — his preferred form of communication — are photos of him and supporters celebrating his reelection campaign.
His critics are pushing back.
The rights group Movement for Victims of the State of Emergency announced it will hold a protest on the same day as Miss Universe events wrap up. "El Salvador isn't a country of marvels, Bukele has converted it into a prison," the group said.
Breda, the analyst, cautions that this all cuts two ways.
"For Salvadorans, this is a way to rebuild their national identity, seeing their country as one that's being referred to as a tourist hotspot. … I see the good in that," he said.
But, he added, "If that comes at the expense of democracy, the dismantling of checks and balances, I don't know if that's a net positive overall."
______
Related article:
Thai PM: Don't Be Disappointed; Anntonia Misses The Miss Universe Crown