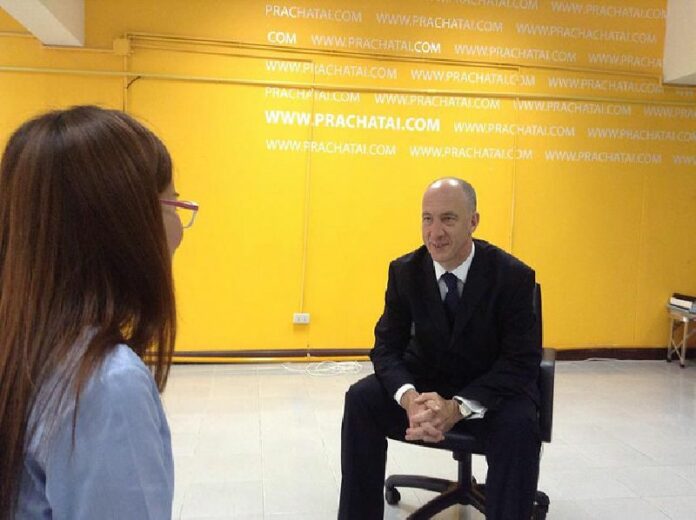 (Prachatai English)
Prachatai English's Thaweeporn Kummetha interviewed British Ambassador Mark Kent about democracy and human rights in post-coup Thailand.
Prachatai: We learned that you visited PM Prayut Chan-o-cha recently. How was the meeting? What did you talk about?
Mark Kent: We had a frank exchange of views. I explained the position of the United Kingdom. He explained his views. We have a long-standing relationship with Thailand going back over 400 years. We are constitutional monarchies and have a good relationship also across society from the educational and academic sector, the private sector where we have lots of trade and investment with Thailand and tourism where we have many millions of tourists a year. So we have an interest in having a good relationship with Thailand and that includes having a frank exchange of views on how we see things and how we see the future of our relationship. From that perspective, it was a good meeting.
Read the rest of the interview here.