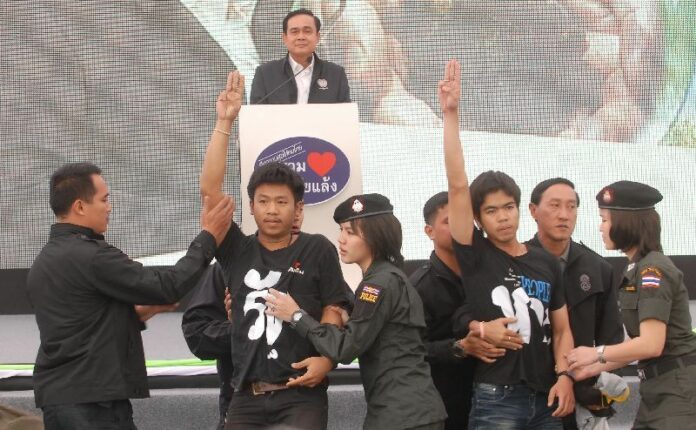 (Prachatai English)
No anti-coup student activist participated in the junta's national reform forum organized to collect students' opinions on reform; they say that they do not want to be part of the apparatus of the military government.
None of the student activists engaged in anti-junta activities participated in 'Uniting the Force of Students for National Reform', held from 19-21 December. This forum, which was organized by the junta's Constitutional Drafting Committee (CDC) and the National Reform Council (NRC), was designed specifically for students, Matichon Online reported on Sunday.
According to the invitation letter sent to universities, the forum is meant to allow students to voice opinions on the direction of the national reform policies of the junta.
Read more of the story: http://www.prachatai.com/english/node/4626
Note: Khaosod English is not responsible for content on other websites.