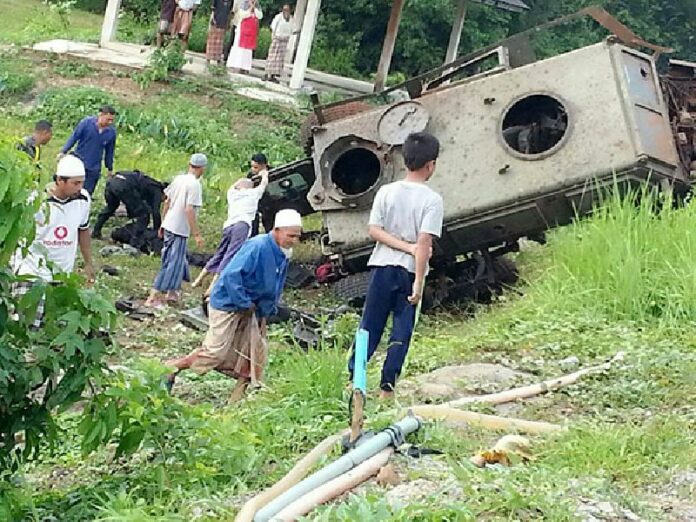 DPA
PATTANI — Two soldiers were killed and five wounded today when a bomb exploded on a road in the violence-plagued, deep south of Thailand, police said.
The bomb exploded at 7:25am as the army patrol was traveling in a vehicle in the Sai Buri district of Pattani province, 770 kilometers south of Bangkok, according to a Sai Buri district police officer.
He said the force of the remotely controlled explosion threw the armored vehicle off the road.
A second bomb exploded as another patrol of rangers arrived at the scene, but no one else was hurt.
No group immediately took responsibility for the attack. The police officer said it was consistent with a wave of bombings, drive-by shootings and beheadings carried out by Muslim insurgents trying to separate the southern-most provinces of Pattani, Yala and Narathiwat from predominantly Buddhist Thailand.
About 6,200 people have been killed and some 11,000 wounded in the area since the insurgency flared anew in 2004.