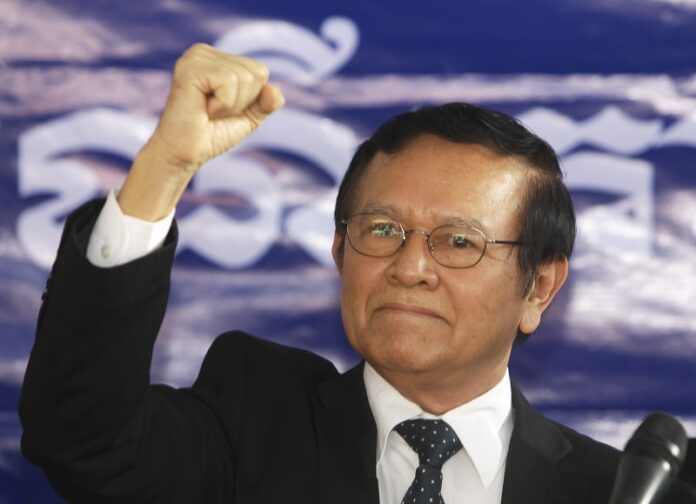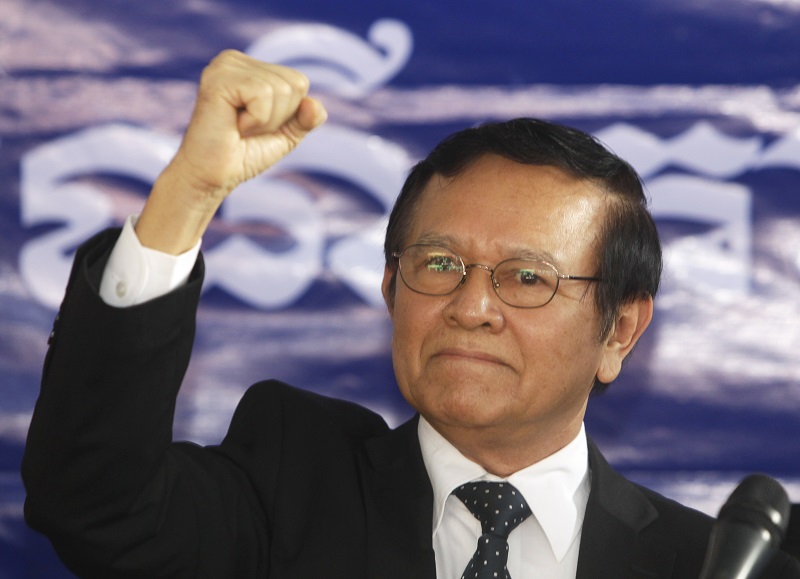 PHNOM PENH — Cambodia's opposition leader was formally charged Tuesday with treason for allegedly conspiring with the United States to topple the government, and could face up to 30 years in prison if convicted.
Kem Sokha had been expected to lead his Cambodia National Rescue Party in next year's election in a strong challenge against the ruling Cambodian People's Party of Prime Minister Hun Sen, who has held power for three decades. The opposition party has denied the treason allegation, saying the charge is strictly politically motivated.
Kem Sokha's arrest on Sunday in the middle of the night came amid a crackdown on the media. Radio stations among the few mass media to carry voices critical of the government were shut down for alleged breaches of regulations, and the English-language Cambodia Daily, also independent of the government, was forced out of business after being presented with a huge but disputed tax bill.
Phnom Penh Municipal Court spokesman Ly Sophana said Tuesday that Kem Sokha was charged after a thorough investigation, including interrogation and examination of the evidence. The crime is punishable by 15 to 30 years in prison.
A statement issued by the court said Kem Sokha had secretly conspired with a foreign country to carry out an act harmful to the social order and that could cause unrest. It said he had been carrying out his plan since 1993 to topple the government step by step.
Speaking to 4,000 Cambodian garment factory workers Sunday, Hun Sen claimed Kem Sokha had colluded with the United States against his government and warned the opposition party it could be dissolved if it defended him. He provided no proof for his claim.
The government appeared to have based part of its claims against Kem Sokha on a video clip that shows the opposition leader giving a public speech in which he describes a grassroots political strategy to challenge Hun Sen with U.S. support.
The clip, which was released by the government Sunday, was published on YouTube by the Australia-based Cambodia Broadcasting Network in 2013. In it, Kem Sokha says the United States hired university professors and experts in America and Canada "to advise me on (a) strategy to change the leadership" in Cambodia.
A U.S. State Department spokeswoman, Heather Nauert, did not address the allegations against Washington, but issued a statement expressing "grave concern" over Kem Sokha's arrest, saying he "has a long, distinguished, and internationally recognized commitment to human rights and peaceful democracy."
Nauert said the detention and "unprecedented" restrictions recently imposed on independent media and civil society "raise serious questions about the government's ability to organize credible national elections in 2018.
Legal threats forced Kem Sokha's predecessor as leader, Sam Rainsy, to resign this year from the opposition party. He now lives in exile.
Story: Sopheng Cheang, Todd Pitman