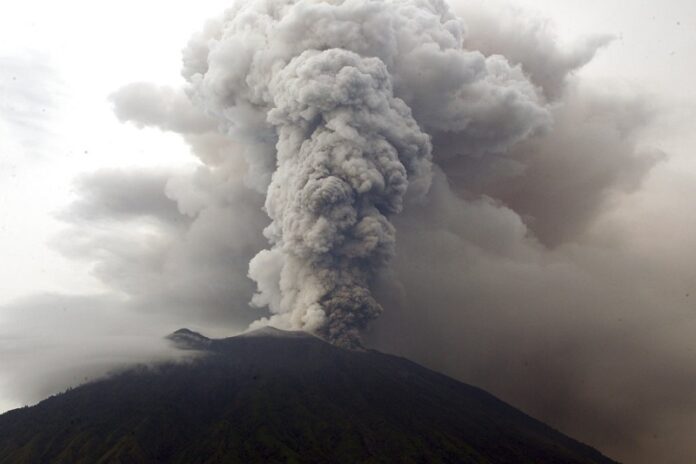 KARANGASEM, Indonesia — Bali's airport is operating at far from its usual capacity of more than 400 flights a day after reopening while ash from the Mount Agung volcano was moving southward away from the airport.
Figures from the airport show 23 flights, mostly domestic, that carried about 1,600 passengers left after the reopening Wednesday afternoon. Inbound flights included a Singapore Airlines jet with only 2 passengers and another with 17 passengers. Many domestic flights are scheduled for Thursday but only four international flights are shown as scheduled for departure so far for Thursday morning.
Tens of thousands of travelers have been stranded since the airport was closed Monday due to volcanic ash.
South Korean flag carriers are sending two charter flights to Indonesia to bring 500-700 stranded citizens home. A Korean Air A330 is expected to land in Bali and an Asiana Airlines A330 is heading to Surabaya on neighboring Java island.
Some travelers have left Bali by ferry and made their way to airports on densely populated Java.