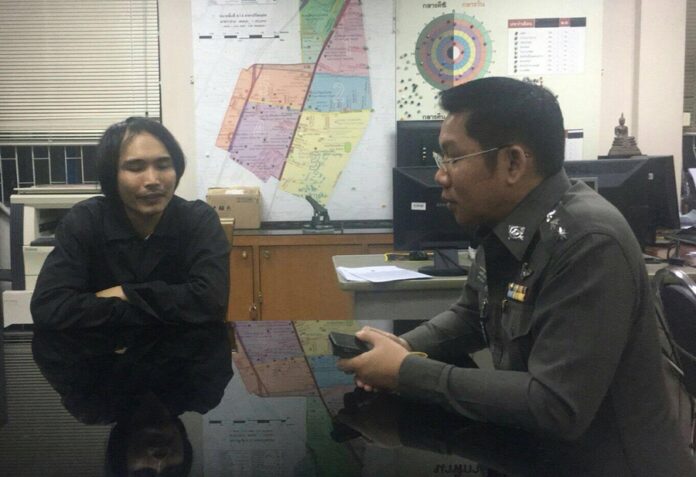 BANGKOK — Police arrested Thursday morning a serial groper accused of fondling women's breasts on Bangkok's public buses.
The arrest came less than a week after video of an assault went viral on social media. Police identified the suspect as Peerapol Yodcharoen, 24, and said he confessed to the crime. They also accused him of multiple assaults on six different bus routes.
"We have him under arrest," said Col. Seksit Supha Uan, chief of Bang Sue Police Station. "The suspect confessed."
The video posted to a popular Facebook group on Sunday shows a man reaching his hand toward a female passenger's breast as she sat on the No. 8 Bus. After the video went viral, a university student stepped forward to say she was assaulted in a similar manner by the same man. She filed complaints with Bang Sue police on Thursday.
Read: Bangkok Bus Groper Caught in Act, Women Say It's Common (Video)
Police said they tracked down Peerapol and arrested him at his residence this morning. He reportedly works as a tour assistant at Don Mueang International Airport.
Investigators also said Peerapol confessed to groping women on bus Nos. 24, 29, 28, 97 and 510.
Peerapol, who's been charged with indecent public assault, faces up to 10 years in prison if convicted.
Related stories: