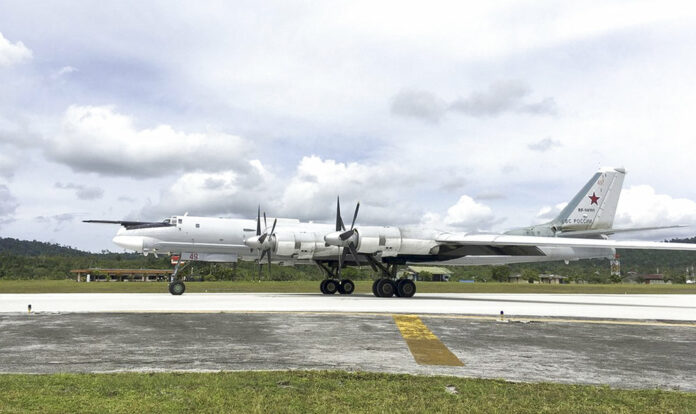 MOSCOW — The Russian military says its strategic bombers have flown a patrol mission over the Southern Pacific after taking off from Indonesia, part of Moscow's efforts to restore its Cold War-era military foothold around the world.
The Russian Defense Ministry said the two Tu-95 strategic bombers flew from Biak Island in Indonesia's easternmost Papua province where they arrived Tuesday. It said Thursday's patrol lasted eight hours.
Russian state television stations reported that the nuclear-capable bombers accompanied by heavy-lift transport planes would spend a few days on Biak, but there was no immediate signal that such visits could continue in the future.
The bombers' visit to Indonesia marked the first such deployment since Cold War times, when Soviet maritime patrol planes flew over the Pacific from a base in Vietnam.