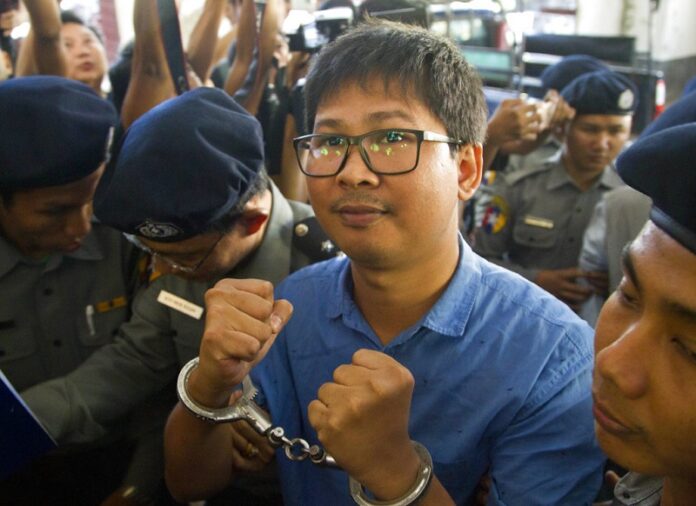 NEW YORK — Stephen King has been presented an award by PEN America for literary service.
The author received his prize Tuesday night from Morgan Freeman, who starred in the film adaptation of King's "The Shawshank Redemption." King was praised by PEN, the literary and human rights organization, as an advocate for literacy and free expression.
PEN also honored student activists from the Florida high school where 17 people were fatally shot in February and two Reuters journalists imprisoned in Myanmar. CEO Carolyn Reidy of Simon & Schuster, which releases King's books, was the PEN America "Publisher Honoree."
PEN's annual fundraising gala was held at the American Museum of Natural History, where attendees included novelist Margaret Atwood, actors Michael Douglas and Catherine Zeta-Jones and Pulitzer Prize-winning novelist and PEN president Jennifer Egan.