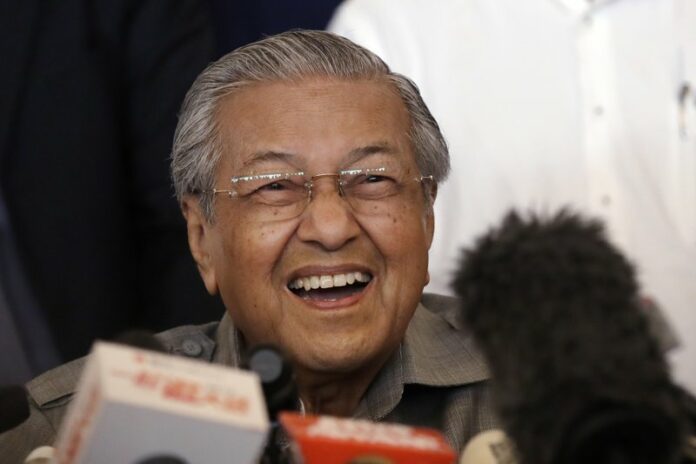 KUALA LUMPUR — Malaysia's new Prime Minister Mahathir Mohamad says a planned high-speed railway that would cut travel time between Kuala Lumpur and Singapore to just 90 minutes will be axed because it isn't beneficial.
Mahathir says the 350-kilometer (218-mile) rail project is too costly and that Malaysia "will make no money at all from this operation."
The two countries signed an agreement in December 2016 to build the rapid rail line with speeds of over 300 kilometers an hour by 2026. Currently, it takes at least four hours to travel by car.
Mahathir said Monday that Malaysia may have to pay a penalty and will discuss the matter with Singapore.
Mahathir's alliance won a stunning victory in May 9 elections to end scandal-tainted former leader Najib Razak and his long-ruling coalition.