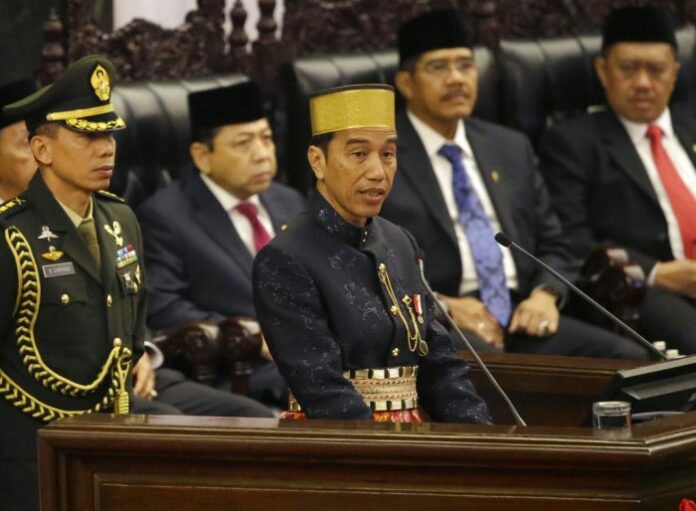 JAKARTA — An anti-corruption investigator almost blinded by an acid attack urged Indonesia's President Joko "Jokowi" Widodo to set up a fact finding team to solve his case as he returned to work 16 months after the assault.
Activists and anti-graft officials, showing solidarity by wearing white shirts and red arm bands, welcomed Novel Baswedan as he arrived at the Corruption Eradication Commission on Friday.
A banner with a picture of Baswedan was emblazoned with the words: "Mr. President, where is your promise?" and "16 months the case of Novel in the darkness."
Baswedan was leading investigations into a graft scandal that implicated prominent politicians when he was attacked as he left dawn prayers. No one has been arrested.
Baswedan has criticized police handling of the investigation.