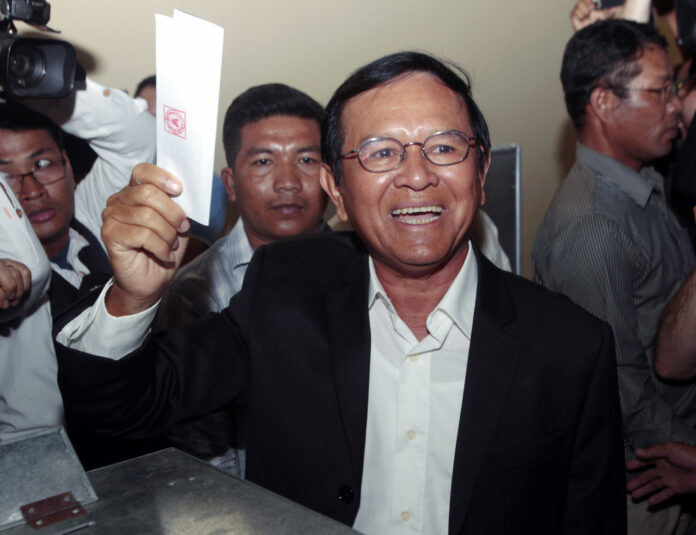 PHNOM PENH — The leader of Cambodia's now dissolved opposition party was released on bail Monday after being jailed for a year on a treason charge.
The Phnom Penh Municipal Court said in a statement that Kem Sokha was granted bail due to health reasons. It stressed that the case against him would proceed.
Kem Sokha was arrested last September on the basis of years-old videos showing him at a seminar where he spoke about receiving advice from U.S. pro-democracy groups. His opposition Cambodia National Rescue Party denied the treason allegation, calling it politically motivated.
Another court last November dissolved the opposition party, saying it was plotting with U.S. assistance to overthrow the government of Prime Minister Hun Sen, who has led the country for decades. With no credible opposition, Hun Sen and his party won July elections to extend his stay in power, in a vote seen by much of the international community as unfair.
Phay Siphan, a government spokesman, declined to provide details about Kem Sokha's release.
On Aug. 30, a court extended Kem Sokha's pre-trial detention by six months. Cambodia's courts are considered to be heavily politicized and under the influence of Hun Sen's ruling party.
Last week there were hopes among Kem Sokha's supporters that he might be released because in the past two weeks more than 20 people imprisoned for political activities have been freed with pardons or on bail.
On August 29, Hun Sen said publicly that Kem Sokha would not be released and would not receive a pardon because he has not yet been convicted.