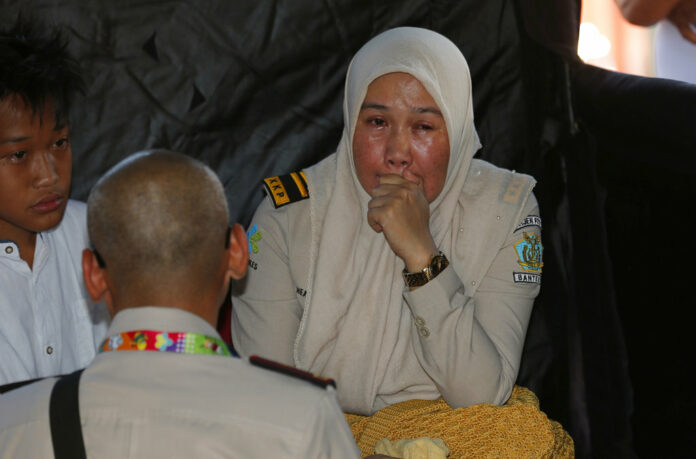 JAKARTA — An Indonesian TV presenter who was on the penultimate flight of the Lion Air plane that crashed Monday says passengers were angry and scared by long delays, the apparent disorganization of Lion Air staff and an unexplained technical problem before takeoff.
In a detailed post online, Conchita Caroline says boarding of the Bali to Jakarta flight was delayed by more than one hour and when the plane was being towed, a technical problem forced it to return to its parking space.
She said passengers sat in the cabin without air conditioning for at least 30 minutes listening to an "unusual" engine roar, while some children vomited from the rising heat, until staff faced with rising anger let them disembark.
After about 30 minutes of passengers waiting on the tarmac, they were told to board again while an engine was checked. She said at least another 10 minutes elapsed before the flight taxied and during the flight the engine still sounded strange to her. She said, "But thank God we landed safely in Jakarta."