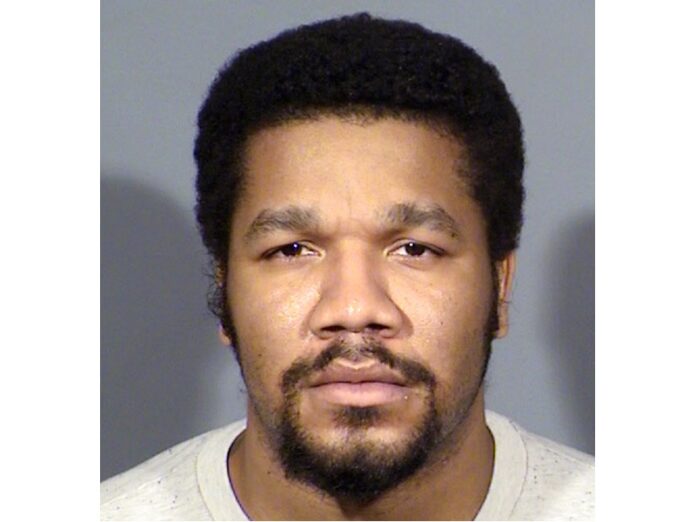 LAS VEGAS — A convicted felon who was on probation when police say he entered a Las Vegas Strip hotel room, killing two Vietnamese tour leaders and stealing jewelry, a purse and a backpack could face a death penalty trial, a prosecutor said Thursday.
Julius Damiano Deangilo Trotter, 31, pleaded not guilty to an indictment charging him with murder, burglary and robbery in the stabbing deaths of Sang Boi Nghia and Khoung Ba Le Nguyen.
Clark County District Court Judge Douglas Herndon scheduled a Nov. 13 date for Clark County District Attorney Steve Wolfson to decide whether to seek the death penalty.
Trotter's new court-appointed attorney, Thomas Ericsson, declined to comment outside the court. Trotter is being held without bail.
Nghia, 38, owned a tour business in Ho Chi Minh City, Vietnam, and Nguyen, 30, was a tour employee. Police said they arrived in Las Vegas with a tour group from Los Angeles and missed an excursion to the Grand Canyon on June 1, the day their bodies were found in their room at the Circus Circus hotel.
Police later found the door latch to the room didn't work properly and a court filing described a method in which would-be thieves walked hotel hallways checking room doors to see if they'll push open.
Hotel owner MGM Resorts International said it was not clear if the door lock was broken before or after Nghia and Nguyen were killed. Trotter was arrested June 7 in Chino, California, after being chased by police.
Trotter pleaded guilty last year in Las Vegas and was sentenced to five years' probation for felony resisting a police officer with a weapon.
Story: Ken Ritter