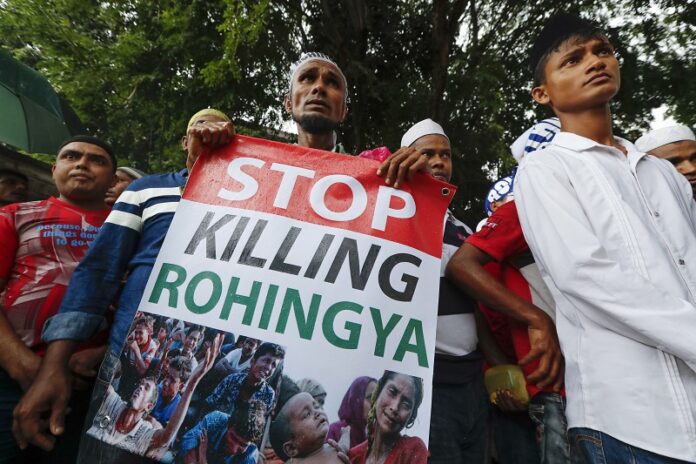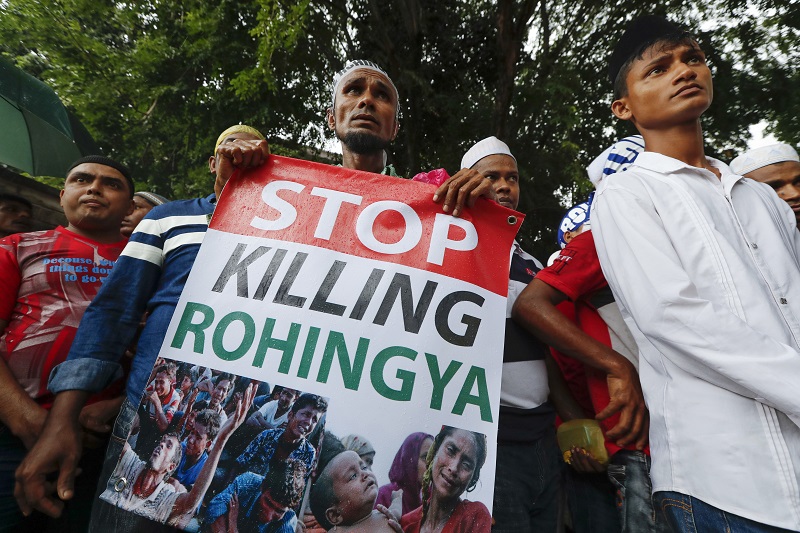 COX'S BAZAR, Bangladesh — Police are interrogating six people suspected of human trafficking after Bangladeshi guards separately rescued nearly 50 Rohingya refugees from boats heading for Malaysia through the Bay of Bengal, an official said Thursday.
Pradip Kumar Das, officer-in-charge at Teknaf, said they were questioning the suspects to learn about a network of smugglers who may be luring refugees from sprawling camps ahead of a plan to repatriate them.
He said 33 refugees including nine children were rescued from a fishing boat near the Saint Martins Island on Wednesday while another 14 Rohingya were rescued at Shahporir Island a day before. Six suspected Bangladeshi traffickers were also arrested while the rescued refugees were sent back to their camps in the district, he said.
Das said they were lured by the traffickers with promises of marriages and jobs in Malaysia.
He said the rescued refugees told them they paid money to the traffickers who said they would soon land in Malaysia amid fears that they would have no future in Myanmar's Rakhine state if they are sent back.
"I paid 10,000 takas (USD$120) to a Rohingya man who told me he will send me to Malaysia. He has chosen a man there for me for my marriage," 17-year-old Shawkat Ara said.
"I attempted once at night but returned as my boat left before I could reach there recently," she said.
Bangladesh and Myanmar said recently that the countries want to start repatriation of the refugees in a limited scale from mid-November.
Abul Kalam, a senior Bangladeshi repatriation official in Cox's Bazar, told The Associated Press that they were preparing to start the repatriation of some 2,660 refugees from 485 families on Nov. 15. But many of the refugees are reluctant to go back, fearing persecution and an uncertain future.
On Tuesday, the United Nations in a statement in Geneva urged Bangladesh and Myanmar to halt the process of sending them back from this month, saying it does not see any guarantee that they would not suffer "the same persecution and horrific violence".
More than 700,000 Rohingya have fled Myanmar since last year amid an army-led crackdown. Thousands were killed in the violence.
Rohingya Muslims have lived for centuries in Myanmar but they have long been treated as outsiders in a largely Buddhist nation who are denied citizenship and many basic rights. Many in Myanmar ridicule them as "Bengalis" who came from Bangladesh.
The refugees are seeking U.N. protection to return home. The U.N. refugee agency and Bangladesh had earlier finalized a memorandum of understanding that said the repatriation process must be "safe, voluntary and dignified … in line with international standards."