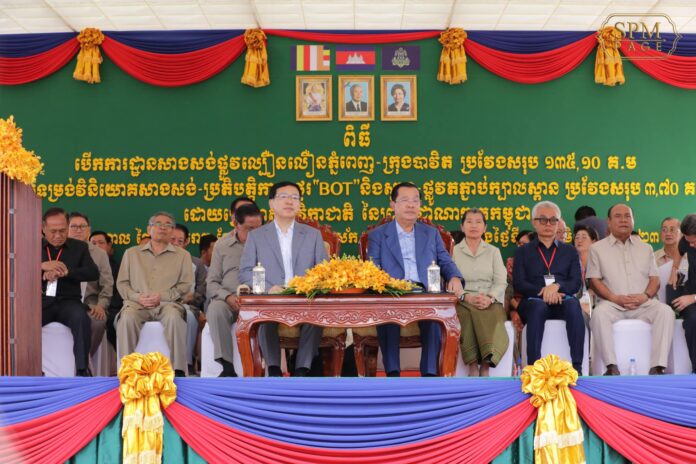 PHNOM PENH, Cambodia (AP) — Cambodian Prime Minister Hun Sen on Wednesday presided over a groundbreaking ceremony for construction of the country's second expressway, which will link the capital, Phnom Penh, to the eastern border with Vietnam.
The road to Bavet city in Svay Rieng province, a total length of 135 kilometers (84 miles), is projected to take 48 months to construct and cost $1.35 billion. It is a project of China Bridge and Road Corp., which is building it under a 50-year build-operate-transfer contract.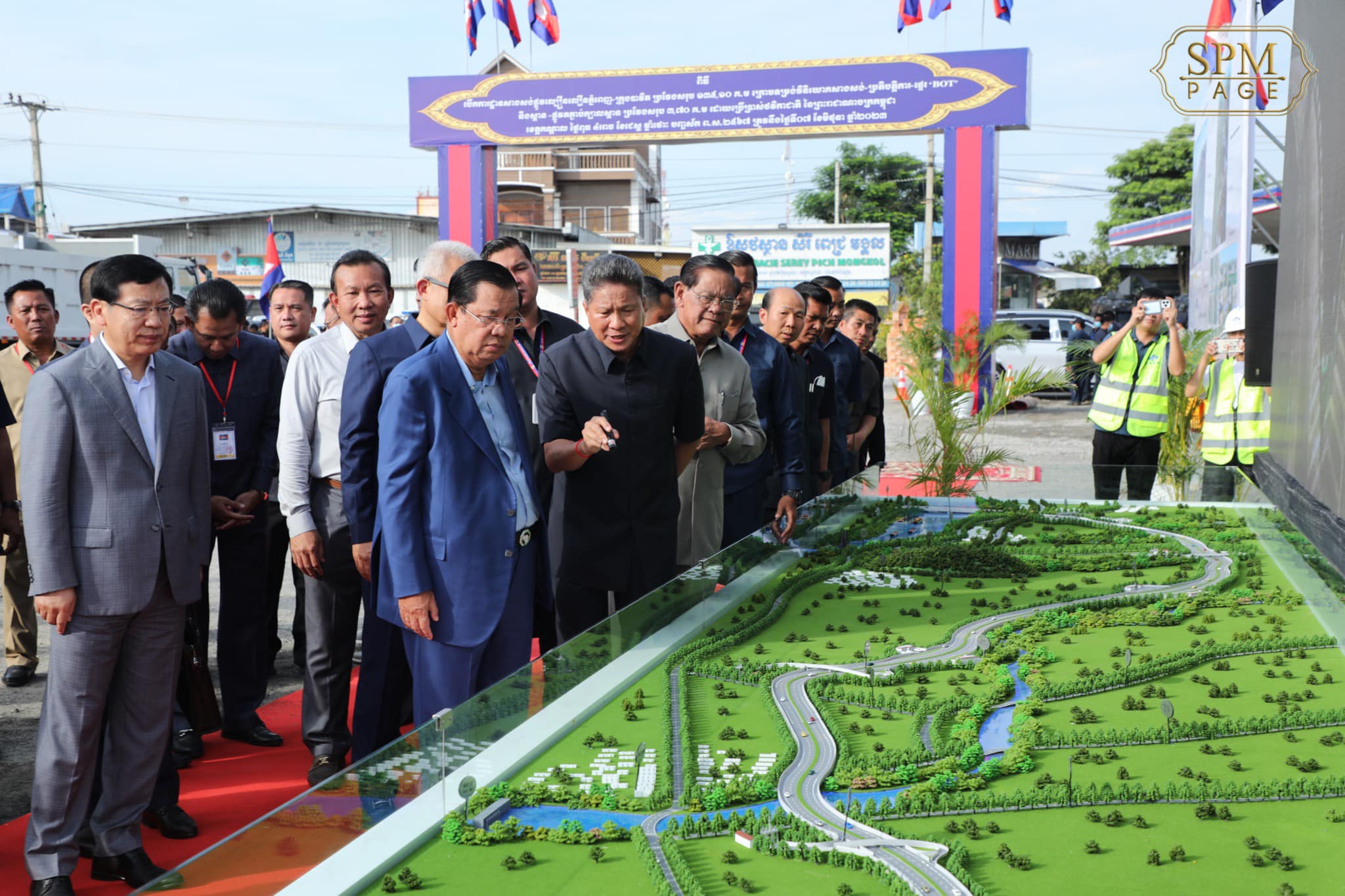 The road is Cambodia's second expressway after the Phnom Penh-Sihanoukville Expressway, which opened last year and connects the capital with the country's main port on the Gulf of Thailand.
China is Cambodia's biggest investor and closest political partner, whose assistance largely underpins the Southeast Asian nation's economy.
Speaking at Wednesday's ceremony, Hun Sen praised the expressway for being part of China's Belt and Road Initiative, its worldwide infrastructure development program.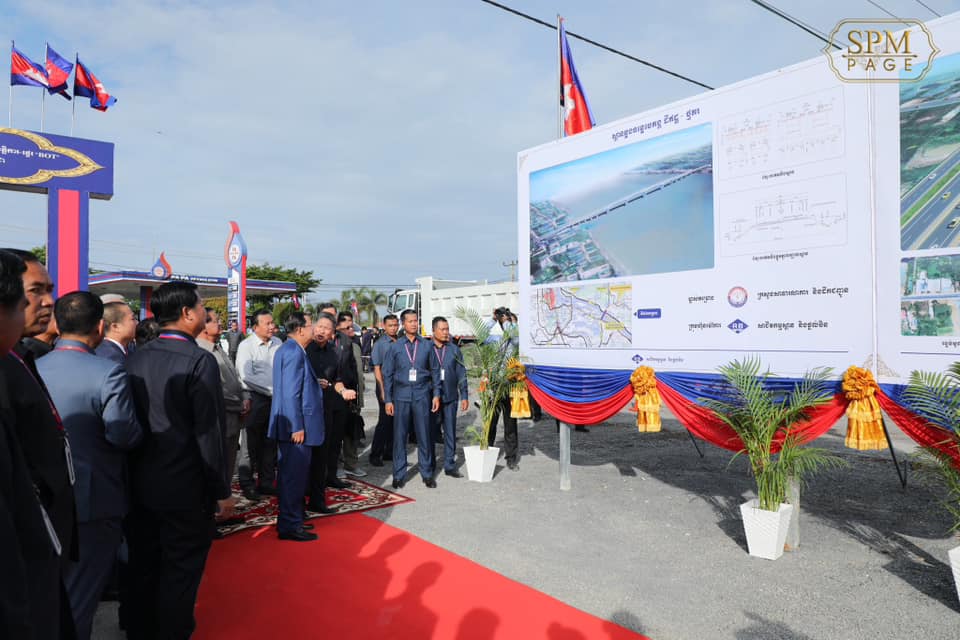 He said the initiative has played a significant role in boosting socioeconomic development in Cambodia and other participating countries. Critics of the Chinese program accuse it of imposing financial terms that have led to onerous debts.
Hun Sen said a feasibility study is underway for a third expressway that would link Phnom Penh to Siem Reap province, site of the famous Angkor temples, and extend to Poipet on the western border with Thailand.