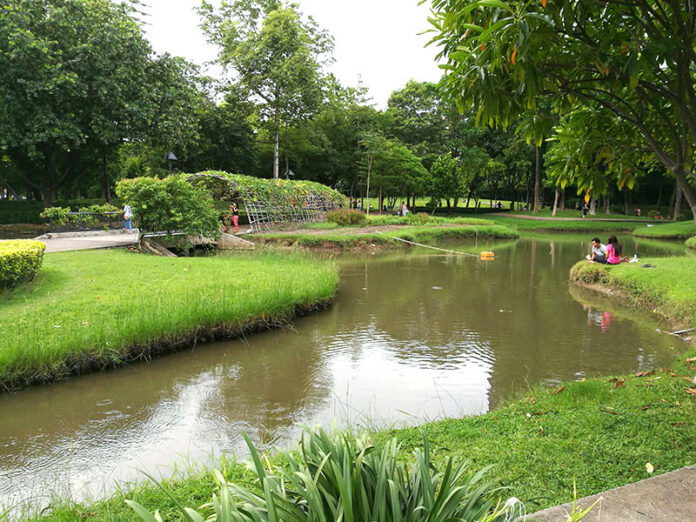 BANGKOK — Community members threatened legal action Tuesday to save one of Bangkok's most picturesque parks which is located along the Chao Phraya River.
Managed since 2000 by City Hall, the Chalerm Prakiat Park sits on land owned by the Expressway Authority, which after 17 years wants the land back to build an elevated expressway linking Rama III Road to Dao Khanong on the Thonburi side of Bangkok. Park defenders say there is unused land there large enough for the project.
"All we ask that they don't touch the park," said Manus Upathambhakul, a 75-year-old park user and protest leader.
He said some 2,000 people who use the park daily will take the matter to the Administrative Court if needed. Manus and a few fellow park users have collected more than 2,000 signatures so far. He said they learned about the plan to scrap the park when two letters from the expressway authority appeared a notice board in front of the park earlier this month.
The park, which spans 29 rai (4.6 hectares), is also known colloquially as the Under Rama IX Bridge Park or Rama III Road Park for its location near the suspension bridge and arterial road. It's a popular place for neighborhood people to jog, rest, play badminton or find a sepak takraw pickup match.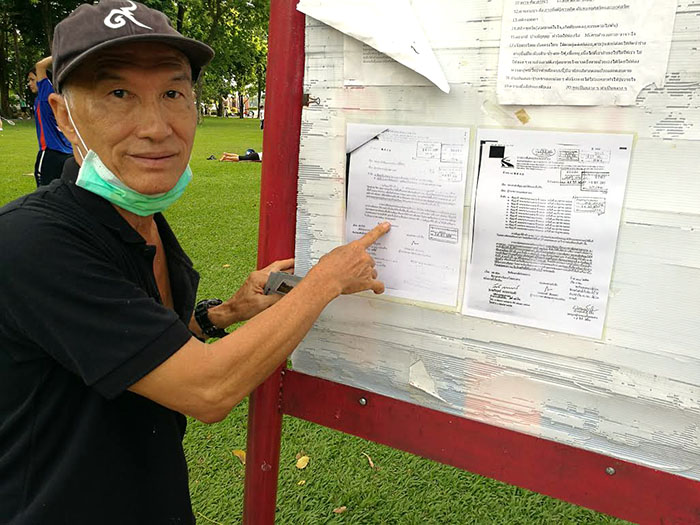 Manus and others staged a brief protest Tuesday morning in front of the expressway authority's Chatuchak district headquarters. An authority spokesman who asked not to be named because he was not authorized to be quoted in the media said protesters may be jumping the gun, as reclaiming the land still awaits approval from the interim cabinet.
He also said the project may not need all the land, and the unused portion could be returned to the city to operate as a park.
Some protesters at the park Sunday said they don't trust the authority not to use the high-value location near the river and iconic bridge for a profitable real estate development. They said the park contains mature trees, a result of nearly two decades of planting that would be difficult to replace if they were felled.
"It's a shame, those trees have been planted for 20 years now," said Walee Sangkakul, a frequent park visitor.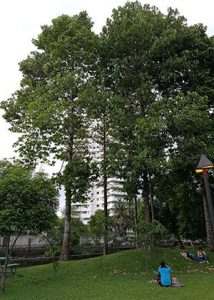 Yuttapan Meechai, secretary to Bangkok Gov. Aswin Kwanmuang, was not optimistic, however.
He said the city has been negotiating with the authority for some time and would seek to keep the park open as long as possible.
He said it would be difficult to convince it to donate part or all of the land for permanent park use, as Benjasiri Park was by the Meteorological Department.
"The chances are difficult. We will just try to prolong it as long as possible," Yuttapan said, adding that the fate of park may change if the public makes it an issue.