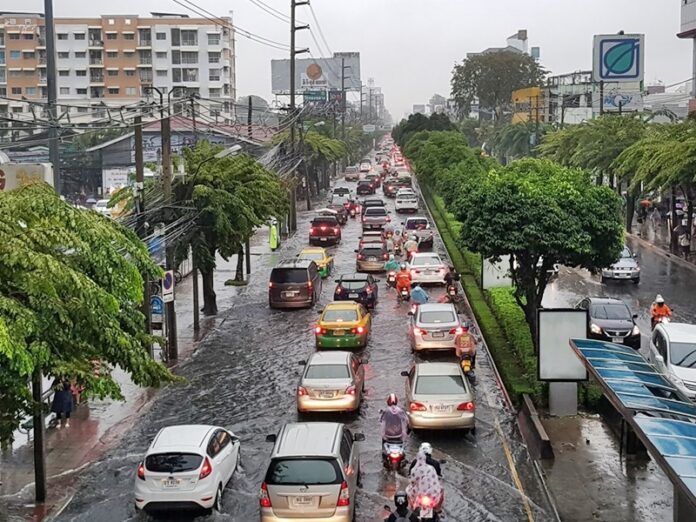 BANGKOK — Don't feel too bad about being late this morning – you weren't the only one.
A heavy downpour and that began with a thunderstorm in the early hours of Wednesday continued unabated into the late morning over much of the capital, bringing a 3C to 4C dip in temperatures and flash floods which snarled traffic in and around the city.
Many areas along Sukhumvit Road experienced the worst traffic so far this year, with traffic at a standstill.
Soi Ramkamhaeng 1 was flooded up to 15 centimeters across three lanes. Rama IX Road toward Chaturathit Road was flooded in some areas, slowing traffic, according to the Bangkok Metropolitan Flood Control Center.
Khlong Saen Saep Express Boats had to cease operation for canal commuters this morning due to rising water levels. Pedestrians crowded onto footpaths as water levels were high in many roads.
Today's storm blew in on a high pressure front from over China. No major precipitation is forecast through to next week.