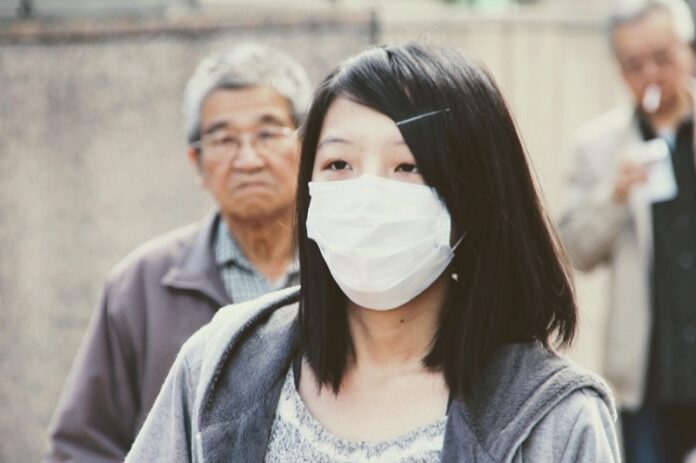 BANGKOK — Cleaner petrol and stricter vehicle controls are some of the measures needed to handle the capital's growing problem with fine particulate air pollution.
That was the consensus of Thammasat University experts at a Monday talk highlighting the need for serious and coordinated measures needed to reverse Bangkok's declining air quality, which this month saw residents gasping for face masks.
Rolling out cleaner grades of gasoline will be crucial to reduce air pollution, lecturer Supat Wangwongwattana said, along with adopting electric cars, restricting agricultural burning and limiting large vehicles' access to the city.
He added that during the dry season, which sees the foulest weather from December to February, construction sites may have to take extra measures to limit pollution.
"We have to be worried because pollution is above the standard level. We can't be complacent, but we shouldn't panic too much. The level of [super fine particle] dust is above average though some days it may be below," he said, referring to hazardous particles invisible to the human eye.
Supat said that three decades ago there were only 2 million motor vehicles in Bangkok compared to today's 9.8 million – with few regulations in place.
Nuntavarn Vichit-Vadakan, a university expert on particulate pollution, warned that society has to grapple with the problem and make progress instead of waiting for the next cool and dry season to find long-term solutions.
She said measures such as carpooling and stricter emissions regulation of public buses – which continue to emit black exhaust – must be seriously contemplated. While there is no specific information on how many of such vehicles are in circulation, the law requires all new models to be fitted with catalytic converters.
A 2013 proposal for cars 10 years or older to be phased out was abandoned due to the financial burden it would place on families.
Nuntavarn added the media should keep their attention on the issue instead of forgetting it once the rainy season reduces air-pollution in the capital.
"We shouldn't even endure it for three months," Nuntavarn said, referring to the dry season most prone to high levels of small air dust particles in the air. "That's a quarter of our life."
Orapan Poachanukorn, who specializes in respiratory-related diseases, said Bangkokians will have to learn to take more precautionary measures to survive the worsening air pollution.
She recommended not to partake in outdoor activities when air quality is at its worst, putting on N95 pollution masks and keeping medicine at hand for those suffering from respiratory diseases.
Orapan said those living or working around high-traffic areas or near factories must take extra precautions.
She criticized how some state agencies have failed to coordinate efforts and even organized marathons during the time air pollution in the capital is severe.
Correction: An earlier version of this story mistakenly reported that lecturer Supat Wangwongwattana said unleaded gasoline must be removed from the market. As readers have pointed out, leaded gasoline is already unavailable in Thailand. In fact, Supat spoke of the need for switching to cleaner grades of gasoline.
Additional reporting Chayanit Itthipongmaetee