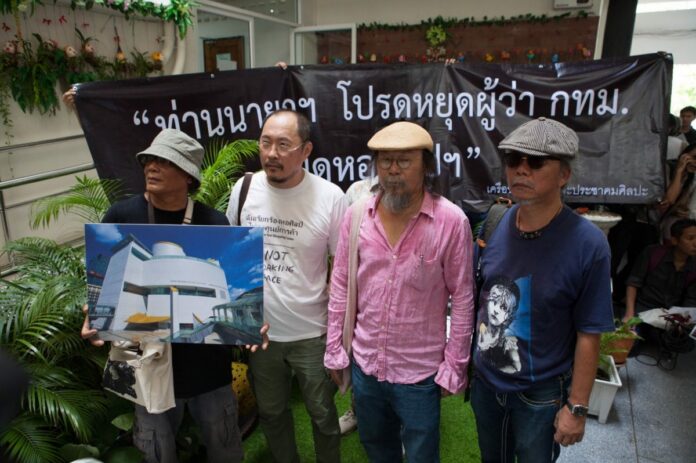 BANGKOK — About two dozen artists and enthusiasts of a downtown public cultural venue submitted a formal complaint to the junta leader Tuesday demanding the provincial governor abandon plans to take it over.
Twenty-five artists and supporters of the Bangkok Art and Culture Centre went to the citizen complaint center at about 9:30am to ask Gen. Prayuth Chan-ocha to get his appointee, Gov. Aswin Kwanmuang, to drop his proposal to turn the facility into a coworking space.
Update: City Hall Won't Take Over BACC – Won't Fund it Either
"They want to cut our hands and feet so we can't do anything," said Vasan Sitthiket, a famed artist who, with his wife Wannaphon Chimbanchong, was part of the group to make the complaint. "We want to tell the prime minister that he must stop the governor from even thinking of taking over the BACC."
This morning's delegation included performance artist Chumpon Apisuk and photographer Manit Sriwanichpoom. Their letter was signed by more than 500 people.
The BMA's board of directors are meeting this afternoon and are expected to announce plans to take over the facility, defund it or both.
"Will they back off? Let's see," said Vasan, who over a decade ago agitated for construction of the center. A retrospective of his work is nearing the end of its run on the eighth floor.
"The BACC is being violated," he added. "And [Aswin] must be responsible to Bangkok."
Read: City Hall Signals Retreat on BACC Takeover Plan
Aswin on Monday backed off plans to fill the spacious building with tables and turn it into a coworking space as he first proposed last week. But City Hall signaled on the same day it may starve it of funds.
Deputy Gov. Taweesak Lertpraphan said the BMA "does not see it fit to provide funds of 40 million baht like in previous years, since with this amount, the BACC Foundation should have provided more beneficial activities for citizens."
Taweesak also denied any takeover is meant to curtail expression or prevent protests, as frequently take place nearby.
"Gov. Aswin sees how students are inconvenienced in accessing the BACC," Taweesak said. Aswin had proposed to add thousands of tables and chairs to fill the venue to turn it into a coworking space.
Asked if the backlash from society against the takeover would cause city government to back off, Taweesak said, "We will probably not have to slow down. We still need to discuss this."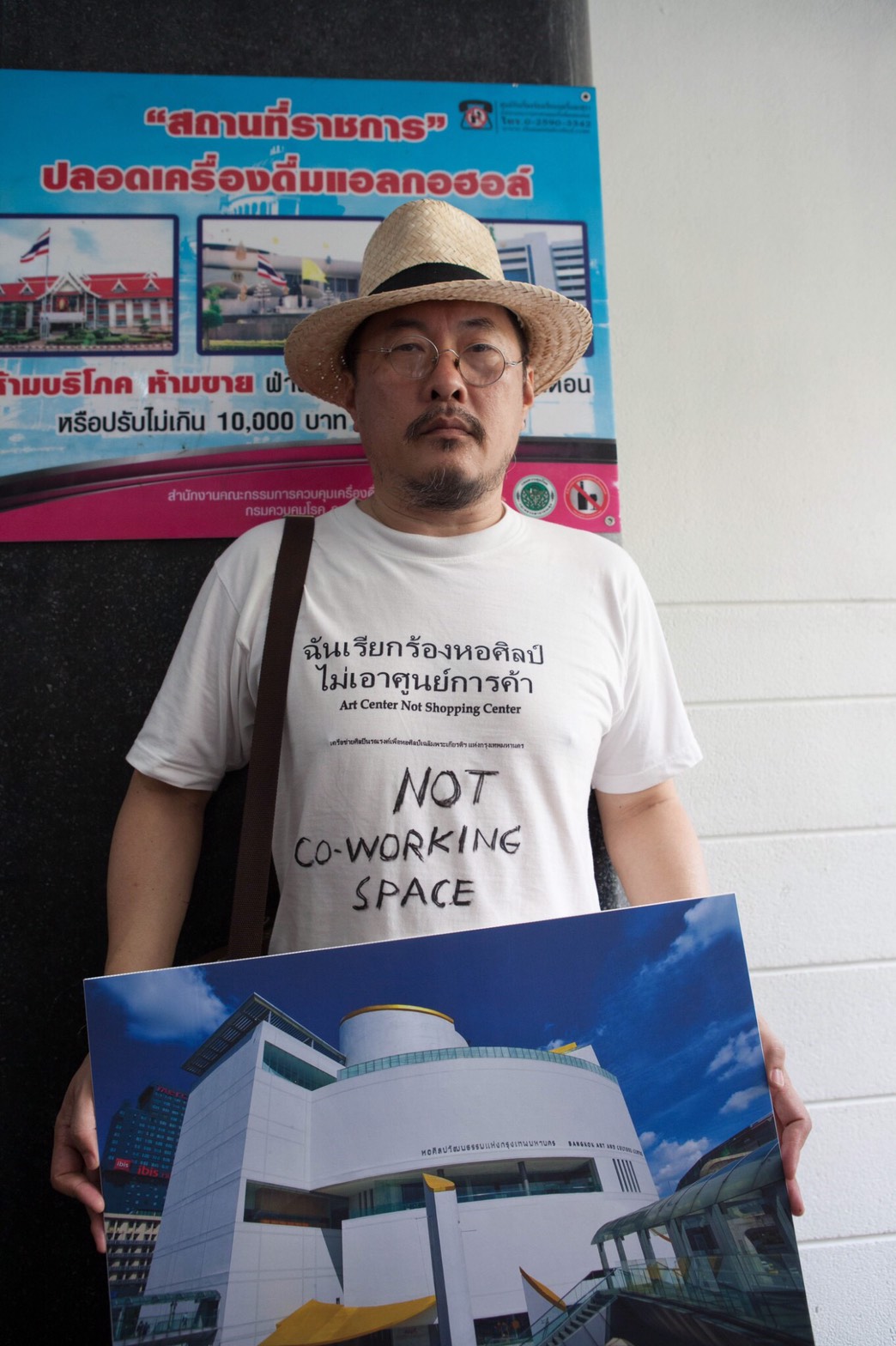 Pawit Mahasarinand, BACC director, expressed skepticism at the flip-flopping.
"My dear press colleagues, this is another political tongue," Pawit wrote in a message Monday. "Those are the actual plans for BMA to take over."
Pawit said the BMA could put the center into a downward spiral by defunding it, setting it up to be a failure before its contract is up for review.
"Of course they don't have to take it over now. The contract runs out in 2021. What they, the BMA's office of culture, sports and tourism, can do now is not allow us to receive our budgeted funds of 40 million. We haven't gotten any from them this year. So our numbers this year will definitely put us in the negative."
Pawit pointed out that Aswin said Monday he'd back off only if people didn't agree but didn't promise to financially support the institution or a transparent process for selecting its board of directors – which answer to the governor. Aswin himself was installed as governor by the ruling junta after his popularly elected predecessor became tainted by a graft scandal.
He also noted the lack of accountability to the public.
"The tenure for the board of directors and executive committee are running out. The governor is the one who appoints them. What if he appoints people who all agree that they want a coworking space? Then they can kick me out whenever they want," Pawit said.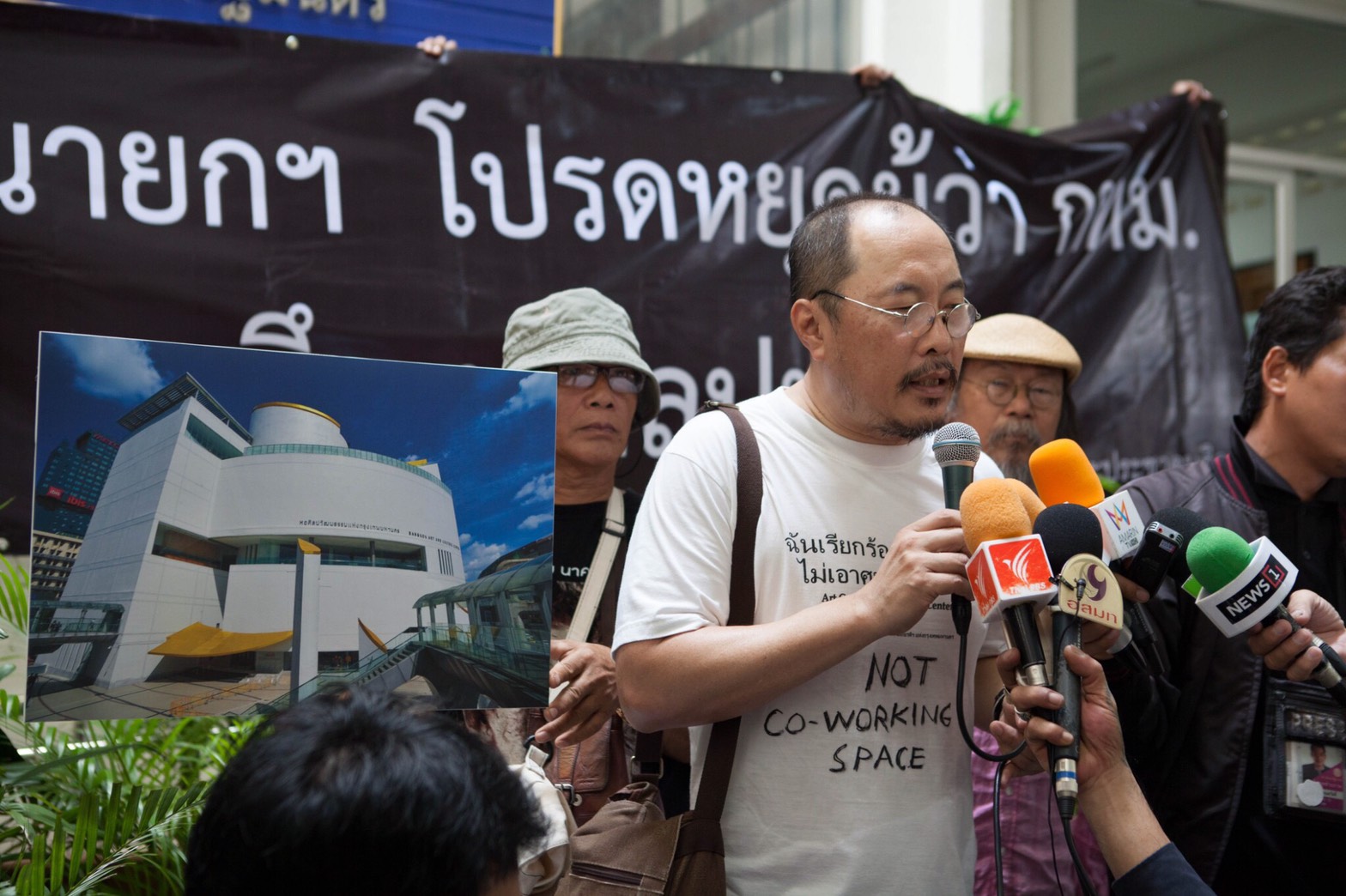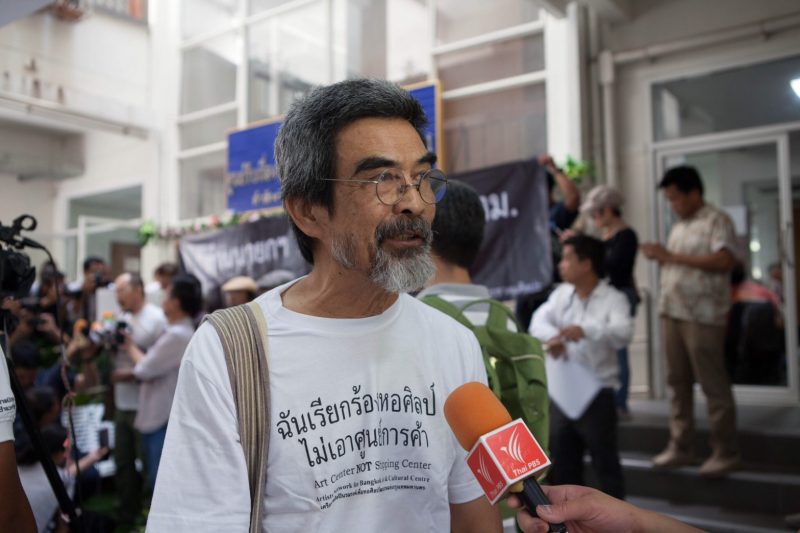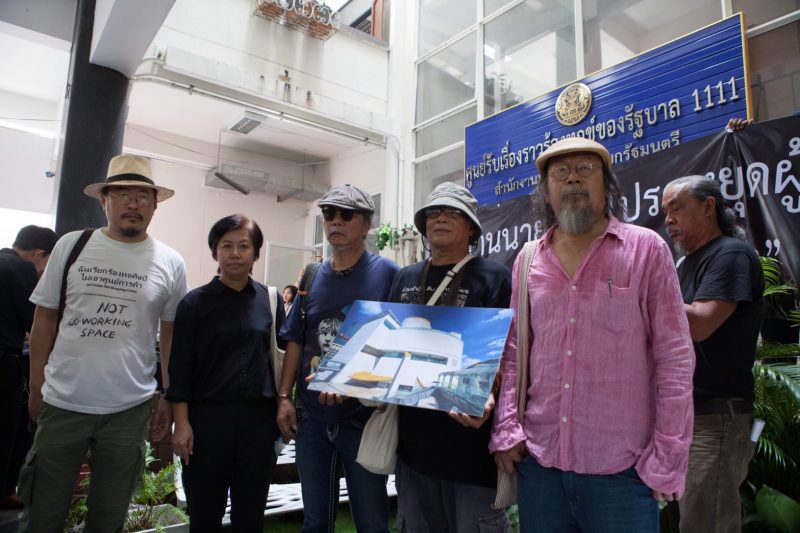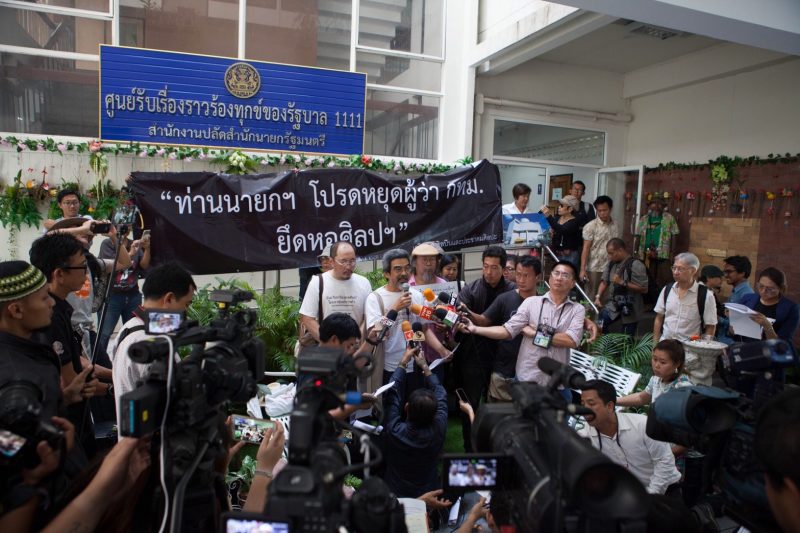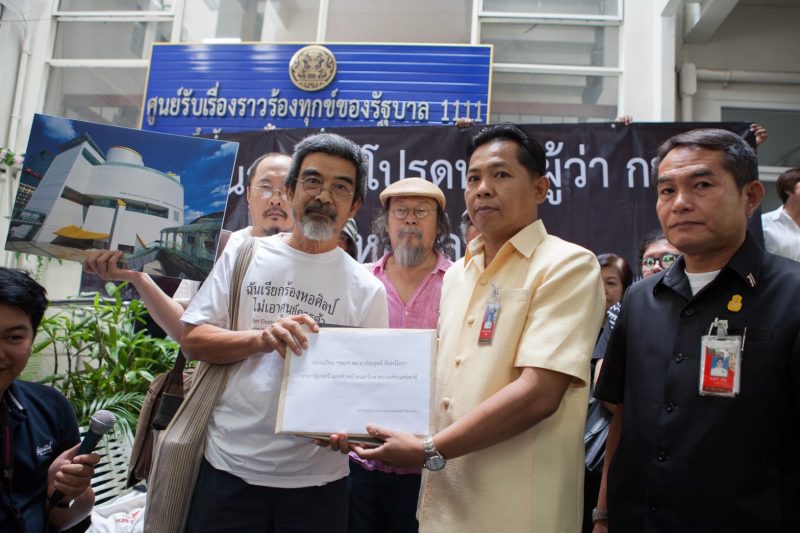 Related stories:
City Hall Signals Retreat on BACC Takeover Plan
The City Actually Wants to Turn BACC Into a 'Coworking Space'
Take Risks, Include More: New Bangkok Art Center Head
Meet Bangkok's New Governor: Aswin Kwanmuang