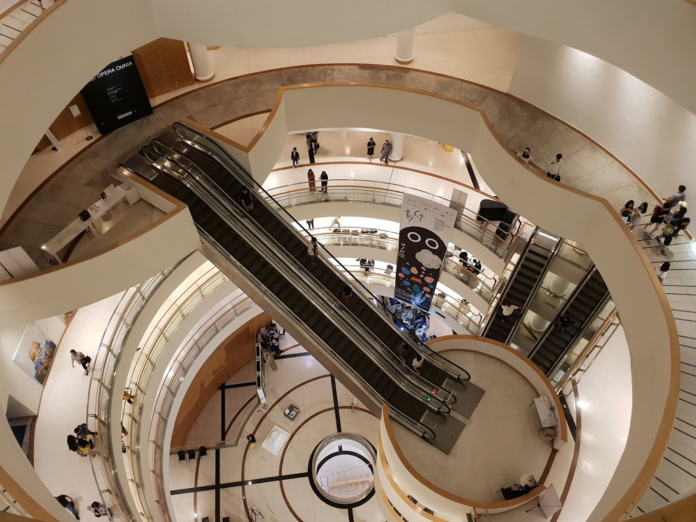 BANGKOK — Under withering criticism, Bangkok's governor may be retreating from plans to take over Bangkok's largest central arts venue.
Gov. Aswin Kwanmuang, who just days ago announced his intent to take control of the Bangkok Arts and Culture Centre and convert it into a coworking facility under the Bangkok Metropolitan Administration, or BMA, posted a statement Monday afternoon backing off from the idea.
"The BMA has never thought of, and will never destroy our country's art and culture venues," he wrote. "If citizens disagree, the BMA will not interfere with development in said area."
Read: The City Actually Wants to Turn BACC Into a 'Coworking Space'
Aswin's Friday announcement met a swift and fierce response from patrons, fans and artists, with the most skeptical worried the city might turn the venue for social expression into a shopping mall.
In a message beginning "Ars longa vita brevis" – the unofficial motto of the nation's premier fine arts university, the governor attempted to redefine what he meant by the coworking space he mentioned Friday, which at the time he described as filling the facility with tables and chairs.
He recalibrated the scope of his proposal today to "developing unused areas" by "creating a space that everyone can come in and use, create art, work, meet and exchange ideas, in other words, a coworking space."
Exhibitions could continue to be held there, he wrote.
Reached for comment, BACC Director Pawit Mahasarinand pushed back against the idea that the center is underutilized.
"I confirm that we've already organized so many arts and cultural activities in all the space that some visitors have voiced complaint," Pawit said. "It's a cultural center so we need some space for people to relax and to reflect on their experience."
A Change.org petition protesting the move had garnered more than 13,000 signatures as of Monday.
Related stories:
The City Actually Wants to Turn BACC Into a 'Coworking Space'
Take Risks, Include More: New Bangkok Art Center Head
Meet Bangkok's New Governor: Aswin Kwanmuang