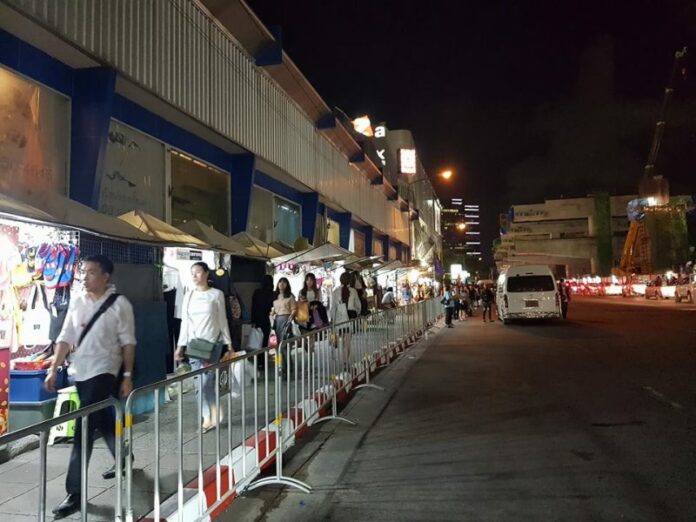 BANGKOK — After over a year of false starts, the provincial governor has declared sidewalks around the Central Plaza Lardprao shopping mall clear of vendors as of Thursday night.
After weeks-long removal of street stalls by Central Plaza Lardprao, Gov. Aswin Kwanmuang announced that sidewalk-clogging stalls have been successfully removed nine months after the campaign was first announced.
"Thank you to the vendors for cooperating and moving out by May 29, 2018, as discussed. The area should be clean and void of shops citizens and conveniently and safely walk on the sidewalks," Aswin said in his post.
Much of the land used by the vendors, including an adjacent one-story shopping complex, The One Park, belongs to the State Railway of Thailand. The rail authority in September gave permission for Chatuchak district officials to clear out the vendors.
Aswin also said that vans, buses and taxis could only stop in front of the two malls to drop off passengers and not park there.
According to photos posted online, officials asked shops to clear out late last month only to have vendors come back and set up again after being kicked out in the morning.
The same online community which has monitored progress of the market's removal posted photos of the clear sidewalk. Netizens largely approved of the effort.
"Goodness. I never thought I would live to see this in this life," Facebook user Vivian Kross wrote.
"Don't forget to come handle the markets at Wang Lang, Khaosan, Yaowaraj and so on too," Wuttipong Amornchaiyaphithak said in a comment..
Since the military government came to power in 2014, City Hall has shut down informal street markets throughout the capital in a campaign to reclaim public space.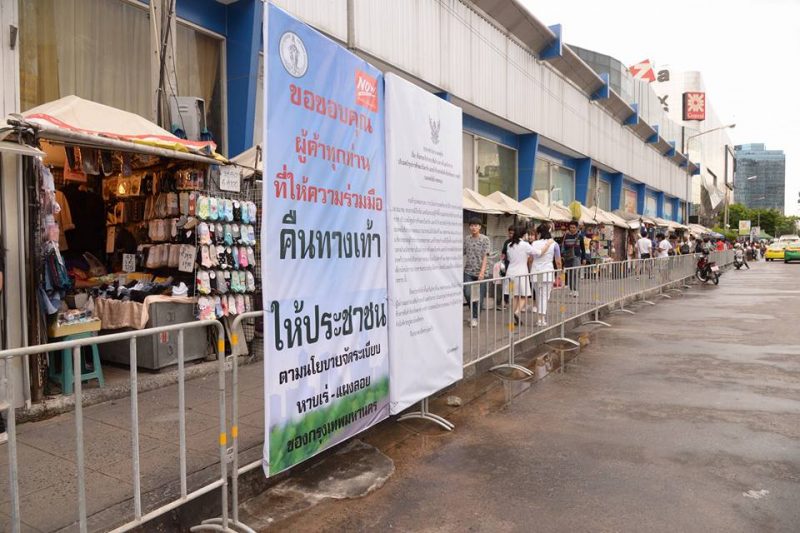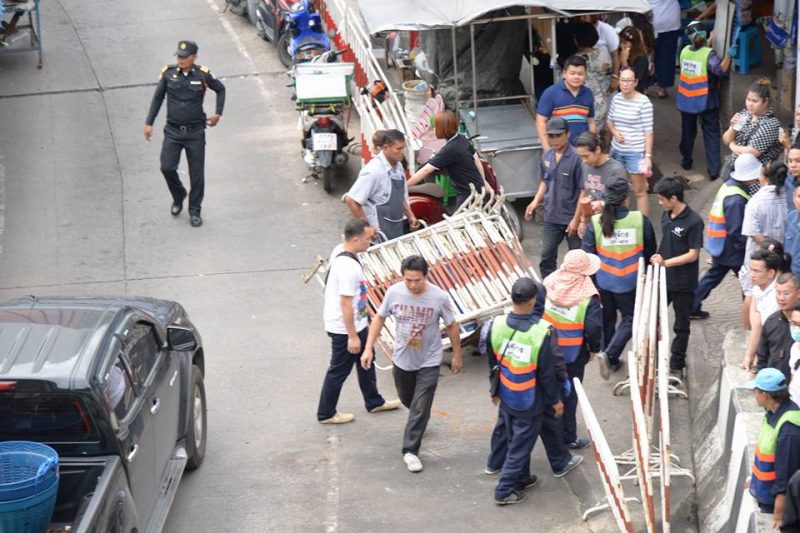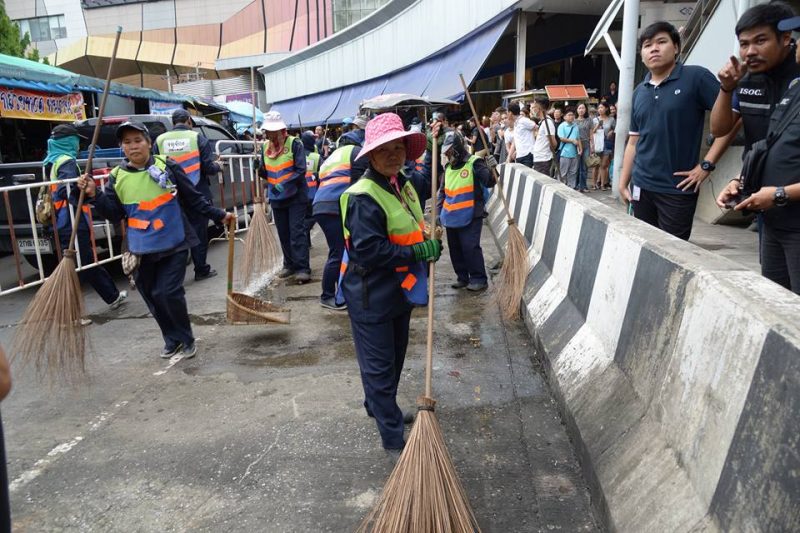 Related stories:
Vendors Ordered Off Central Lardprao Sidewalks
See Bangkok Before and After Street Food (Interactive)