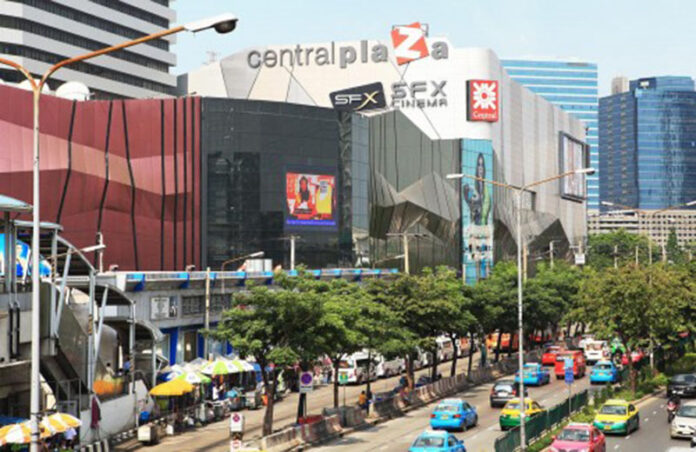 BANGKOK — Chinese knockoffs of K-pop fashion, styrofoam cups of fish balls tossed in spicy sauces and pungent skewers of grilled squid may disappear from a busy stretch of Phahonyothin Road next month.
Officials announced Monday that sidewalk-clogging stalls must clear out by the end of October from in front of The One Park and Central Lardprao shopping malls in Bangkok's Chatuchak district as part of an ongoing cleanup of the city's sidewalks. Vendors were ordered to vacate the sidewalks across from Central Lardprao last year.
Update: City Hall Claims Victory in Central Lardprao Sidewalk War
Peerapol Thawornsukcharoen, vice deputy director of the Transport Ministry, said Monday that the ministry and district officials obtained permission from the State Railway of Thailand, who owns the land, to clear out the vendors by October.
Peerapol said the move came in response to complaints on social media about pedestrians having to walk on the road by the two malls because vendors filled the sidewalks.
"The State Railway does not have enough personnel to take care of these issues. But the Chatuchak district tessakit can use the law to organize and clean the sidewalks better," Peerapol said, referring to municipal code enforcers.
Tessakit are employed by the Bangkok Metropolitan Administration and have a reputation for patrolling the streets to hand out fines for minor infractions and for lacking scruples.
Peerapol said that after the vendors clear out, some space would be leased to vendors with adequate space left for foot traffic.
Part of City Hall's fulfillment of a post-coup junta policy to reclaim public space, major street markets across the capital have been shut down since 2014.
Related stories:
See Bangkok Before and After Street Food (Interactive)