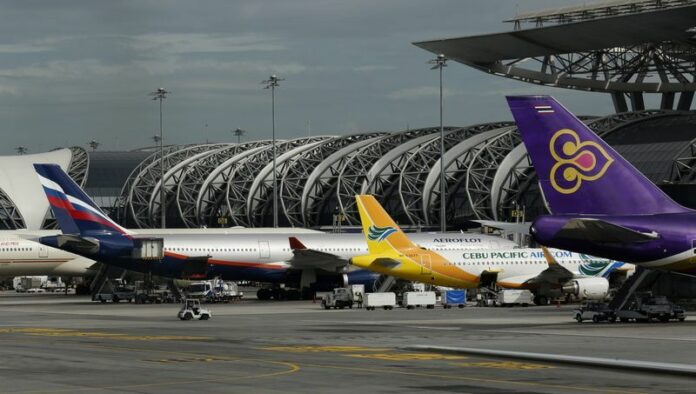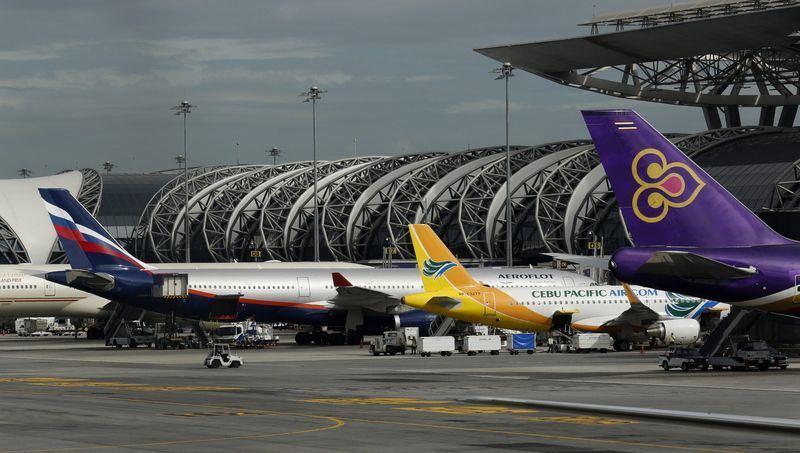 BANGKOK — The national airport operator Wednesday said up to 2.5 billion baht will be spent to repair Suvarnabhumi International Airport's taxiways next year.
After an international pilots' organization warned about soft spots in the airport's taxiways and aircraft parking areas risked caving in, Airports of Thailand announced plans to replace damaged asphalt with concrete, which is more sturdy and durable.
"We're in a process of drafting the terms of reference, which will be complete around October," President Nitinai Sirismatthakarn said. "After that, we will seek bidders from the private sector. The construction is expected to begin in 2019 and will take about three years to finish."
He added that the budget is capped at 2.5 billion baht to pour concrete over 700,000sqm of taxiway surface.
The International Federation of Air Line Pilots' Association said last month it has heard reports of soft spots in the taxiways caused by ground subsistence for the past decade. Suvarnabhumi was built atop a swamp and after opening in 2006, the association said there were "failures on heavily transited areas after about two years, which is well below the expected pavement life of around seven years."
Nitinai said that over 60 percent of the damage had already been repaired and expected everything to be done by August, but that some areas were fixed only temporarily and would need continuous repairments in every one or two weeks.
Related stories: