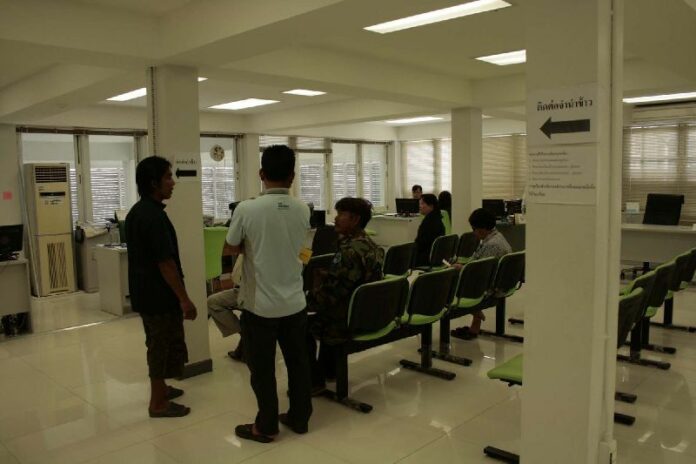 (7 February) BAAC branches in Phitsanulok province have paid out another batch of compensation money to local farmers who participated in rice-pledging program.
The Bank for Agricultural and Agricultural Co-Operatives in the province were recently funded with 183 million baht to pay the farmers, officials said.
Farmers in a number of provinces have been protesting for the money the government owed them in the controversial rice mortgage scheme.
In Phitsanulok, many farmers could be seen queuing up at local BAAC branches for the earnings they were supposed to receive four months ago.
In Mueang district, BAAC was tasked to pay 13 million baht to farmers in the area. The money has been collected by the farmers within several hours.
As of 13 January, statistics reveal that in Phitsanulok Province alone, more than 494,000 tonnes of rice were pledged under the scheme, and the government was bound to pay an overall of nearly 7.69 billion baht to the farmers.
So far, the government had repaid only approximately 1 billion baht to the farmers, according to the statistics.
For comments, or corrections to this article please contact: [email protected]
You can also find Khaosod English on Twitter and Facebook
http://twitter.com/KhaosodEnglish
http://www.facebook.com/KhaosodEnglish