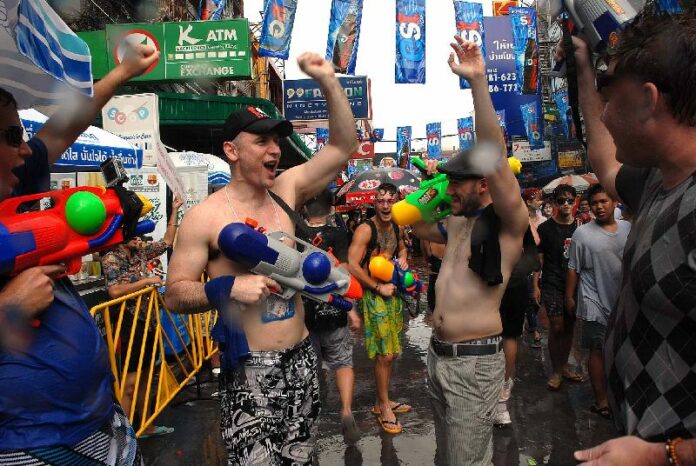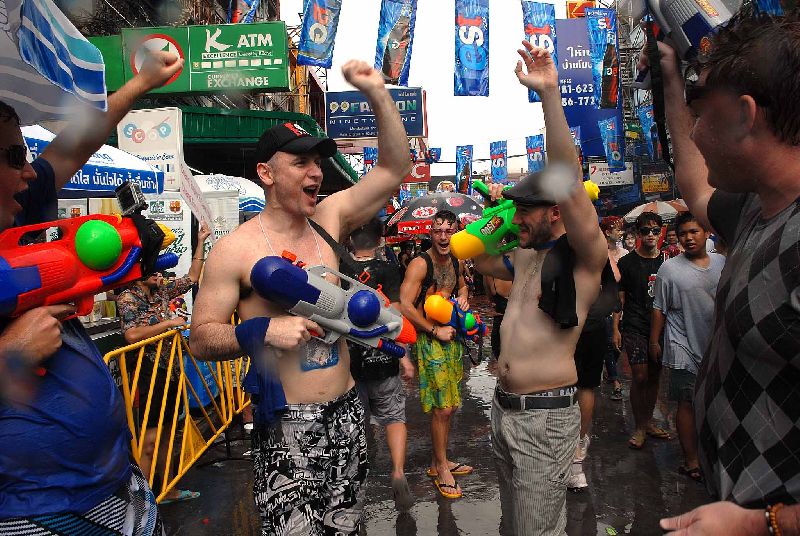 (13 March) The Tourism Authority of Thailand is preparing the celebration of Thai traditional New Years festival which would be held in 13 provinces.
Although Songkran is officially observed with public holidays on 13-15 April, the TAT plans to extend the celebration to span from 6 to 20 April in order to attract tourists from all over the world, said Ms. Wilaiwan Tawitsri, deputy director of the TAT's commodity and tourism business department.
The events will cost 20 million baht in budget, Ms. Wilaiwan said, but in return they are slated to draw approximately 1.48 million tourists, both Thai and foreign, and generate over 4.3 billion baht in revenue. The vast majority of the tourists would be Thais, Ms. Wilai added.
The 13 provinces are named as Bangkok, Chiang Mai, Sukhotai, Chonburi, Suphanburi, Ayutthaya, Nakhon Phanom, Khon Kaen, Nong Kai, Hat Yai, Nakhon Si Thammarat, and Samut Prakarn. However, Ms. Wilaiwan expected that most of the events and visitors would be concentrated in the provinces of Bangkok, Chiang Mai, Khon Kaen, and Chonburi due to their unique "traditions".
The TAT will promote cultural activities such as temple tours and traditional Songkran ceremonies alongside the renowned water fights, according to Ms. Wilaiwan.
Some local communities will also host unique cultural Songkran celebrations, such as the Mon ethnic community in Sangkhlaburi district of Kanchanaburi province.
However, Ms. Wilaiwan expressed concern that foreign tourists might not be informed of "appropriate" ways to participate in waterfights and other activities during Songkran festival.
Alcohol-fuled crimes such as sexual harassment and car accidents have plagued Songkran festival in the past years, and the authorities have struggled to stamp out the problems.