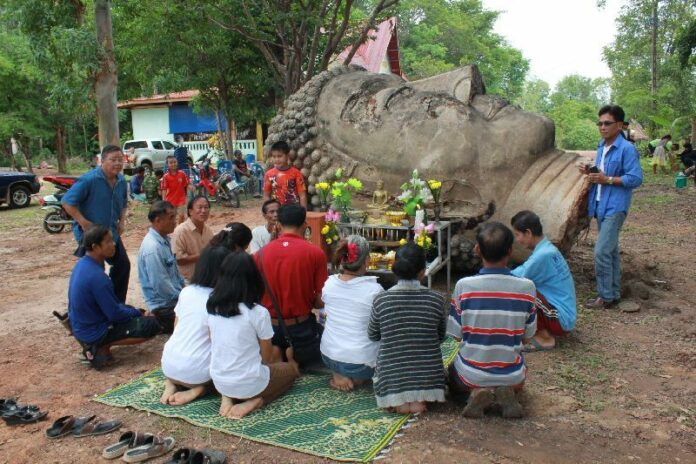 PHICHIT — Lottery vendors in Phichit province are urging Thailand's military junta to repeal its order that all lottery tickets be sold at the same flat rate of 80 baht per ticket.
The National Council for Peace and Order (NCPO) ordered the flat rate to bring down the high prices of lottery tickets in Thailand, where betting in both governmental and underground lotteries is extremely popular.
The nationwide lottery price is set to take effect on the next draw of governmental lotteries on 1 July 2014.
Yet a number of lottery vendors interviewed by Khaosod in Phichit province claim the new measure will damage their livelihood. According to the vendors, they typically purchase tickets from the governmental lottery office in Bangkok at 93-94 baht per ticket, which forces them to raise the price to 100-120 baht per ticket to make a profit.
"This measure makes lottery vendors like me helpless," said one vendor, who refused to be identified by name. "There are also debts and high prices of food and goods that we have to deal with. If [NCPO] wants us to sell at 80 baht, we will be in big trouble."
"I want the NCPO to show some sympathy to us," the vendor added.
In the past few weeks, NCPO has launched a blitz of populist policies aimed at "returning happiness" to the public, including getting tough on organised crime, setting standard prices for motorcycle taxis in urban areas, and relocating parking spots for public vans in Bangkok to ease traffic congestion.
For comments, or corrections to this article please contact: [email protected]
You can also find Khaosod English on Twitter and Facebook
http://twitter.com/KhaosodEnglish
http://www.facebook.com/KhaosodEnglish