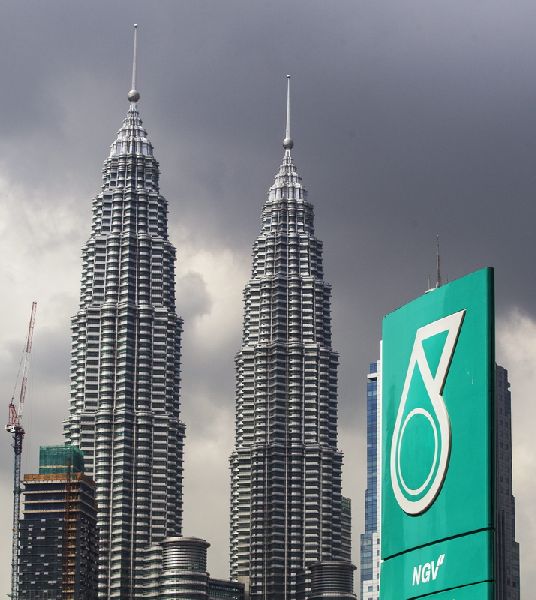 Kuala Lumpur (DPA) – Malaysia state-owned energy firm Petronas suffered a 7.27 billion ringgit (2 billion dollars) loss in the final quarter of 2014 due to lower oil prices, the company said Saturday.
Malaysia's only Fortune 500 company – and the largest contributor to government revenue – said the October to December performance was a reversal from the 12.76 billion ringgit profit it generated for the same period in 2013.
The showing pulled down the company's profit for the whole year to 47.6 billion ringgit from 65.6 billion ringgit in the previous year, it said.
The company warned of more tough going as crude oil prices are expected to remain depressed.
"Based on the crude oil prices outlook whereby the average prices for 2015 are expected to be significantly lower than that of 2014, Petronas expects its 2015 performance to be impacted," it said.
The company said it would take steps to reduce planned capital investments and operating expenditures in order to mitigate the potential adverse impact of low oil prices on its profitability.
For comments, or corrections to this article please contact: [email protected]
You can also find Khaosod English on Twitter and Facebook
http://twitter.com/KhaosodEnglish
http://www.facebook.com/KhaosodEnglish