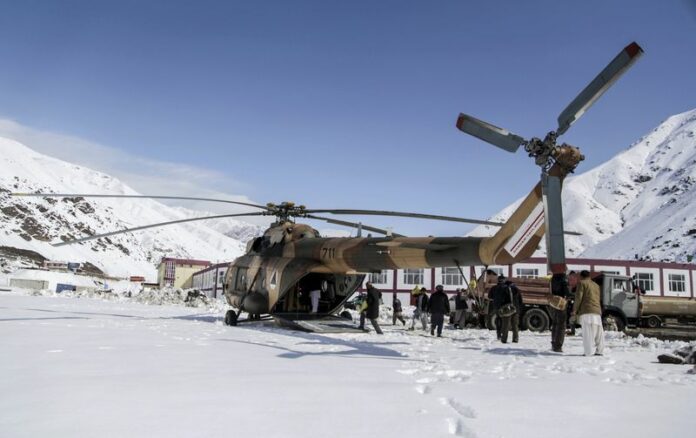 Kabul (DPA) – Rescue teams worked into a fourth day of searching for victims of avalanches in north-eastern Afghanistan Saturday, officials said.
At least 184 bodies had been found so far in different areas of Panjsher province, provincial police chief Abdul Aziz Ghairat said.
"The rescue teams are continuing their mission to find the victims and to rescue people who are trapped," Ghairat said. "Still many more are under the snow and the death toll could rise."
President Ashraf Ghani and chief executive Abdullah Abdullah visited the affected areas on Friday and made a plea for international assistance.
"We have asked the international and Afghan air forces to drop first-aid packages from the air," Ghani said.
"I have assigned an engineering team of international troops to observe the situation, especially, the situation of rivers in order to take measurements for possible floods."
At least 233 people were killed by avalanches in different provinces of Afghanistan this week after heavy snowfall.
Avalanches killed 25 people in Badakhshan province, 13 in Parwan, three in Baghlan, four in Badghis and four in Bamiyan, according to authorities.
President Ghani announced a three-day national mourning and donated 20 million Afghanis (350,877 dollars) to affected families in Panjsher province.
For comments, or corrections to this article please contact: [email protected]
You can also find Khaosod English on Twitter and Facebook
http://twitter.com/KhaosodEnglish
http://www.facebook.com/KhaosodEnglish