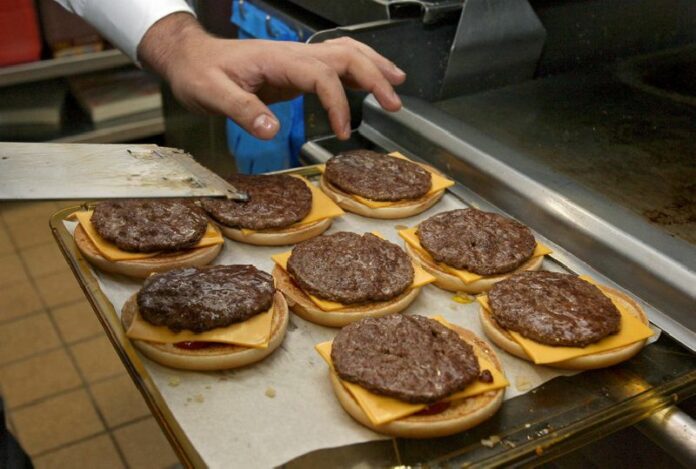 NEW YORK (DPA) – McDonald's started out 75 years ago as a simple hamburger stand in California.
As it celebrates its 60th birthday as a global corporation, it is a fast food empire with more than 36,000 restaurants in 119 countries, with annual sales of more than 27 billion dollars.
But the restaurant chain is immersed in the worst crisis in its history. Global sales fell in 2014, for the first time in more than a decade, and the market leader is under heavy fire at home in the United States.
By 2015, the McDonalds's slogan "I'm lovin' it" sounds like a marketing ploy far-removed from reality.
Customers are turning their backs on the fast food giant in droves. Within the US, classic competitors like Burger King, Taco Bell and Wendy's are challenging McDonald's dominance of the low price end of the "fast food" market. At the upper end, smaller chains like Five Guys, Shake Shack and In-N-Out are booming.
Overall, the trend is moving towards the more refined "fast casual dining," and companies like Chipotle Mexican Grill and Panera Bread are succeeding by marketing their products as a healthy option on the "fast food" scene.
As business has lagged, company CEO Don Thompson stepped down this year after less than three years on the job. In March, successor Steve Easterbrook put the firm into crisis mode. McDonald's urgently needs to adapt to consumers' changing preferences, Easterbrook said.
Customers are to be lured back with new products on the menu. Analysts speculate that trendy kale, popular with the health-conscious community, will soon be on offer. The company will experiment with all-day breakfasts.
Easterbrook is taking steps to restore McDonald's ailing reputation by agreeing to use less meat from chickens that were fed antibiotics and granting a long-demanded wage increase for its employees.
Critics say the steps are lame at best. Employees, for one, intend to keep protesting over still-low wages.
McDonald's image and sales are under pressure outside the US, too. In Asia, the consequences are still being felt from a scandal over rotten meat found at one of the company's suppliers. In Europe, as in the US, competition from premium burger suppliers is rising. Pizza, sandwich and fast food fish outlets add to the competition.
In Germany, a key element of what made McDonald's world-famous is being partially dropped: Guests no longer necessarily have to order at the counter, and can expect waiter service at their table.
"That's a major step for us," the firm's top executive in Germany Holger Beeck said at the recent re-opening of the chain's largest restaurant at Frankfurt airport – now complete with waiters.
It's uncertain whether McDonald's can reverse the current trend with new recipes, waiters and higher wages. But it's too soon to write it off altogether.
For shareholders at least, the company still holds one trump card – its huge real estate holdings. McDonald's owns more than half of all the land and buildings of its restaurants, and analysts believe that portfolio alone is worth more than 20 billion dollars.
New York hedge funds like Glenview Capital are already eyeing these assets and want them to be split off into their own investment fund.
For comments, or corrections to this article please contact: [email protected]
You can also find Khaosod English on Twitter and Facebook
http://twitter.com/KhaosodEnglish
http://www.facebook.com/KhaosodEnglish