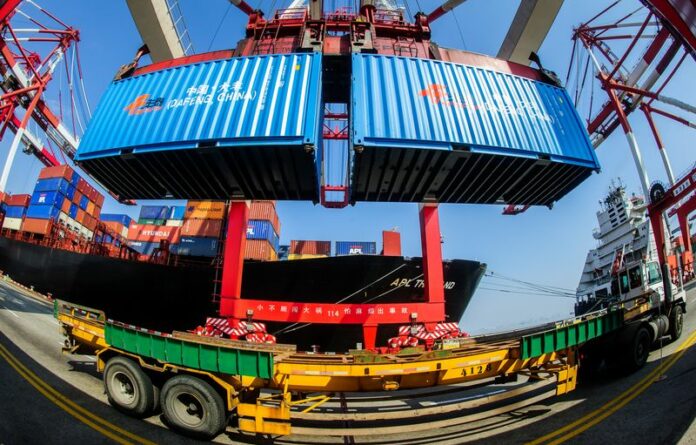 BEIJING (DPA) – China's foreign trade volume dipped by 6 per cent year-on-year in the first quarter to 5.54 trillion yuan (902 billion dollars), state-run Xinhua news agency reported Monday.
The value of China's exports rose 4.9 per cent in March compared to the same period in 2014 to 3.15 trillion yuan, while imports shrank by 17.3 per cent to 2.39 trillion yuan, according to customs data.
Foreign trade in March decreased by 13.5 per cent compared to the previous year, with exports and imports dropping by 14.6 per cent and 12.3 per cent respectively.
China aims to increase its imports and exports by around 6 per cent this year, according to a government report released last month.
The government wants to encourage domestic consumption to rebalance the economy against a reliance on exports, but the latest figures indicate that exports continue to be a key driver of China's economic growth.