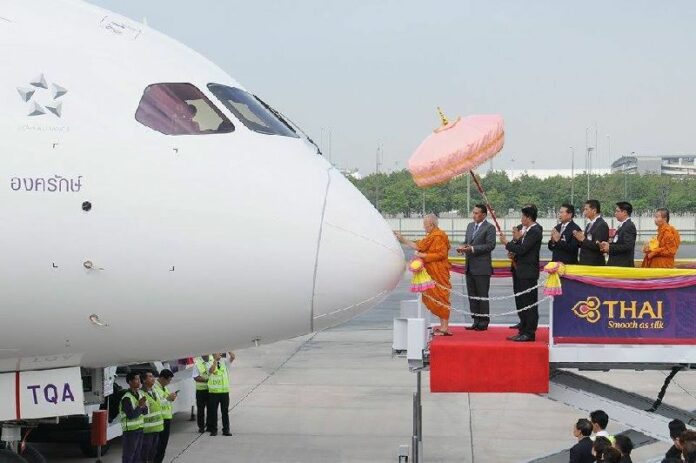 BANGKOK — Thailand will not be able to address airline safety issues within the time frame demanded by the United Nation's aviation regulatory body, Minister of Transport Prajin Juntong said today.
The International Civil Aviation Organization (ICAO) carried out an audit in January and found serious gaps in safety standards at some airlines operating from Thailand, including Thai AirAsia, Thai AirAsia X, Nok Air, and the state-owned Thai Airways.
The ICAO said it would formally downgrade Thailand's ranking in early June if the Thai Department of Civil Aviation is unable to fix the safety flaws in time.
Air Chief Marshal Prajin said today that Thailand is expected to miss the deadline.
"It is taking longer than we expected," ACM Prajin told reporters. "Our effort may be completed as late as mid-July 2015."
ACM Prajin conceded that the failure to comply with the ICAO's demands will be felt by several airlines in Thailand, including the flag carrier Thai Airways.
"It will affect permanent routes of airlines. The Ministry will closely discuss the issue with Thai Airways company, because the impact on the company is very worrying. It will be worse than the case of chartered flights that have already been affected," ACM Prajin said, referring to Japan, China, and South Korea's ban all chartered flights from Thailand-registered airline companies.
The three countries also barred establishing any new flights from Thailand, which has affected tour groups that sell their tickets in advance.
The Japanese government later granted a 90-day reprieve for Thai airlines in early April.
Arkhom Termpittayapaisith, assistant to ACM Prajin, said he is scheduled to attend a meeting with the ICAO on 15 June to discuss proposed improvements to aviation safety in Thailand, such as the implementation of inspection manuals, training of inspectors, revision of the existing flight license system, and major restructuring in the Department of Civil Aviation.
Junta chairman and Prime Minister Gen. Prayuth Chan-ocha has said he will invoke emergency powers to "swiftly solve" the ICAO's grievances, but has yet to formally pen any orders.