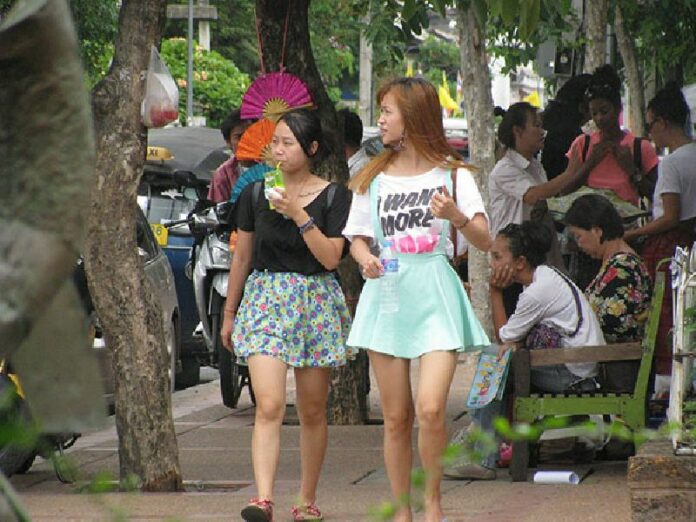 BANGKOK — Thailand is expected to welcome almost one million Chinese travelers during the first week of October alone.
A weaker baht and Chinese holidays will contribute – officials hope – to boosting arrivals to an unprecedented level by the end of the year, recovering from losses suffered in 2014 and exceeding 2013's peak of nearly 27 million.
"Throughout the period of 1 to 7 October, which is a long holiday marking China National Day, we expect that tourists coming to Thailand will double," government spokesman Maj. Gen. Sansern Kaewkamnerd said yesterday, "from 500,000 – 600,000 people per month to 800,000 – 900,000 people."
The timing of those holidays coincides with a weaker currency, which might be attractive for Chinese bargain-hunters looking for more bang for their yuan, although the yuan itself has been weakening.
"It's a positive factor that will stimulate tourists into coming to Thailand," the major general said.
The dollar was trading today at just over 35 baht from a multiyear low of 28.61 in April 2013.
The Ministry of Tourism and Sports reported that in June 2015 alone, more than 632,000 Chinese tourists visited Thailand, more than any other nationality.
China National Day, celebrated on 1 Oct., is one of two annual "Golden Weeks" during which many Chinese go on weeklong holidays. The other is Chinese New Year in January/February.
Thailand's export-dependent economy has been faltering since last year, and tourism remains a major contributor. Political instability and sometimes violent street protests were blamed for seeing Thailand's vital tourism fall from an all-time high of 26.6 million in 2013 to 24.8 million in 2014.
Sansern also said tourists from the United States are expected to increase from 700,000 to around 1.2 million this year due to recovery in the American economy.
Those figures, if accurate, would mean Thailand will welcome 29 million visitors by the year's end, Sansern said.
"We are confident that, in the entire year, 29-30 million foreign tourists will have entered Thailand," he said. "Which is higher than the expected goal of 28.8 million tourists, as set by the Ministry of Tourism [and Sports]."
Photo: Chinese Tourists
Related stories:
Chinese Tourist Fined 1,000 Baht for Feet Washing
Thailand to Expand Etiquette Brief as Chinese Tourists Put Foot in it
'Chinese Tourist' Filmed Kicking Chiang Mai Temple Bell
Foreign Tourists Are Rude Too, Chinese Newspaper Says
TAT Hopes To Draw Chinese Tourists With "Celebrity Marketing"
University To Curb Onslaught Of Chinese Tourists
92% Rise In Chinese Tourists Visiting Thailand: Minister
To reach us about this article or another matter, please contact us by e-mail at: [email protected].